OTT platform FIH.live will provide free live streams of hockey matches from around the world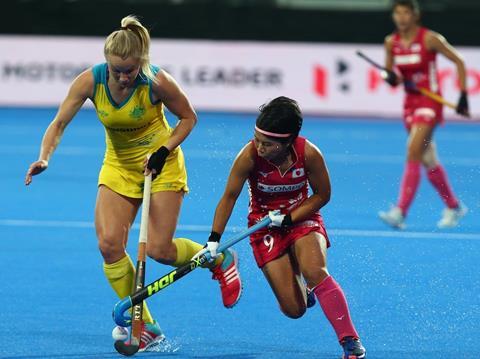 The International Hockey Federation (FIH), the world governing body for hockey, is launching a free OTT platform to house FIH content from around the world.
FIH.live is described as "a new way to connect hockey content, communities and brands" and goes live on 19 January at the beginning of the inaugural FIH Pro League.
There are 137 national hockey associations globally and FIH.live will be made available to every association, to produce and stream their own competitions and matches, and develop direct relationships with their communities of players and fans.
All FIH competitions will be available live on the platform in every market where a broadcaster will not be showing the matches. Along with the FIH Pro League, FIH.live will host matches from the FIH Series Finals and the Olympic qualifiers.
Competitions to be streamed on FIH.live include the Hockey Series Open, the Junior World Cup (Men and Women), and the Indoor World Cup.
The website has been created following a five-year partnership deal with Swiss firm mycujoo, which didn't charge upfront for its services to FIH and is instead taking a revenue share from advertising on FIH.live.
Mycujoo has built its reputation on football, streaming free to view lower league and niche football content. The mycujoo.tv platform has exclusive contracts with the AFC, Beach Soccer Worldwide and the Japan Women's Football League.
Mycujoo.tv will continue to operate as an exclusively football-focused platform, while the company will grow its content outside of football by launching new platforms. Mycujoo has offices in Amsterdam, Lisbon, Zurich, Singapore, Boston and São Paulo, and is looking to partner with rights holders outside of football to build tailored OTT solutions.
Pedro Presa, CEO and co-founder of mycujoo, said: "Hockey is a global sport and involves an immense community. With FIH.live, FIH and mycujoo will harness the power of the sport, and the power of this community to bring more content and value to hockey players and fans worldwide."
Thierry Weil, CEO of FIH, added: "FIH.live is a great opportunity for the global hockey community to engage with current fans as well as with people who are yet to become fans. It will also boost the production of user generated content and bring hockey games live to many more fans in a simple way."