Sports media agency to take over global licencing responsibilities for inhouse Chelsea TV platform's content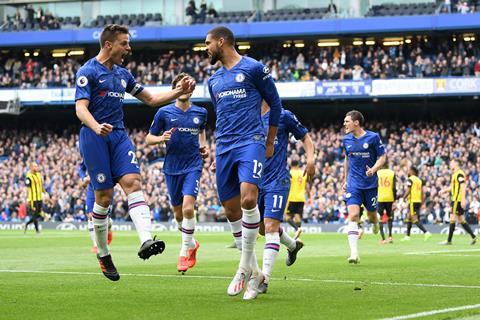 Chelsea Football Club has struck an agreement with Spring Media for exclusive worldwide distribution rights on Chelsea TV content.
Spring will take over global licensing responsibilities for the international programme block, including all Chelsea matches, press conferences and behind-the-scenes programming and archive features for the next three seasons.
Guy Laurence, Chelsea Football Club CEO, said: "Increasing engagement with our supporters is key to the club's continued global growth…Spring has great expertise in media rights and distribution and we see them as the perfect partner to help satisfy the huge appetite for Chelsea's fantastic video content all over the world."
Jose Moreno, partner at Spring Media, added: "We will focus all of our resources across rights licensing, production, media management, content creation, and digital distribution to expand into untapped markets globally while raising overall revenue across traditional broadcast as well as social- and digital media platforms."
Spring Media provides media rights distribution as well as digital, production, distribution and consulting services for sporting events. The company is based in Stockholm and regional offices in France and Mexico.