Sam Anstiss taught me to see my working-class background as a superpower

I never expected to be working in television at all, never mind past the age of 30. Coming from a low-income, single parent family near Land's End, a career in an industry which seemed to be reserved for the middle-class just didn't feel like a realistic world for me.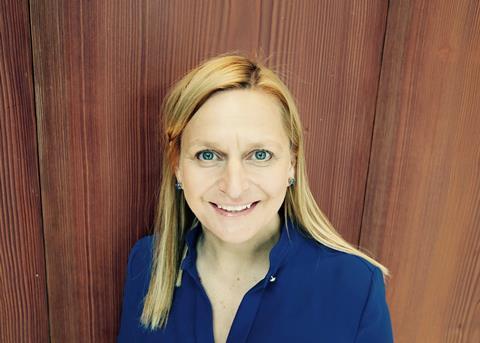 But, with all the odds stacked against me, this stubborn Cornish 21-year old summoned a quiet determination to see how far I could actually get. Having no money, contacts or parental guidance, my work experience included cleaning caravans and holiday cottages – and the hustle was a challenge.
Back in the early 2000s, diversity entrant schemes weren't set up around class and I struggled as I grafted multiple jobs as an office monkey, in call centres and receptions just so that I could survive during work experience stints. But I knocked on enough doors and somehow snuck in.
Social mobility is a wonderful thing, but when I got to the promised land I felt like an outsider. My peers hadn't gone through the same journey of working 15 hours a day and living on Marmite on toast, and colleagues seemed to speak a middle-class language I couldn't access.
Although I had First Class degree from Sussex University, I had gaps in my educational knowledge. I couldn't shake the feeling that one day I'd get a tap on the shoulder from an exec with a P45 booming: "Listen darling, it hasn't escaped our attention that you went to a comprehensive. You've had your fun, now forma bonum fragile est."
Of course that never happened, but imposter syndrome had properly set in.
My career progressed and I made it past the age of 30 – but always with the feeling that I'd somehow managed to pull the wool over the establishment's eyes. The neutral-sounding accent I somehow cultivated seemed to me to be the best of all the disguises.
After 15 years of fooling people, I applied to the Women in Film and TV's mentoring scheme and, out of the 200 applicants, I was miraculously one of the 20 selected (tricked them again).
I was paired up with Samantha Anstiss – a bloody brilliant woman who would single-handedly shake that feeling of fraud out of me.
On our first meeting, I was primed for the tap on the shoulder moment. I was nervous as Sam put on her x-ray specs, read between the lines on my CV and immediately identified my working-class background – but instead of ejecting me from the building, all Sam could see were positives.
She sensed a journey of adversity and so saw strength of character. Turns out that the well-spoken Sam had been on the same pilgrimage.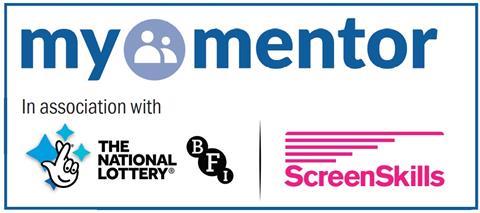 The first thing Sam drilled in to me was that my CV was strong not because I had a knack of hoodwinking production companies but because I was actually good at my job – and that one of the reasons for this is actually because of my working class background.
Not coming from a traditional middle-class background enables us to think outside the box; finding resourceful methods of getting on in the industry breeds an inventive way of working that is reflected in our approach to programme making.
Before I worked in documentary, I spent many years in comedy and drama at Big Talk Productions working on programmes like Rev and A Young Doctor's Notebook – and Sam saw my switch between the genres as a real strength, showing creative curiosity and the confidence to move, as often people silo.
"Sam drilled into me was that my CV was strong not because I hoodwinked production companies but because I was good at my job"
She taught me that I should feel the force that social mobility has given me as a documentary maker; given the different worlds I've trodden, I have an ability to walk into any situation and to understand anyone regardless of their background as I've spent a lot of time listening and observing as an outsider.
Emotional literacy is everything in TV, and Sam made me recognise that I have a shortcut to unlocking this.
When I recently got in touch with her after my work prospects had fallen off a Covid-19 cliff, Sam – who's now chief creative officer of unscripted at David Abraham's Wonderhood Studios – was quick to reassure me that many TV folk from working-class backgrounds are bound to feel anxious during this time; we have no parental backup and we know we are only a few pay-checks from the life we left behind.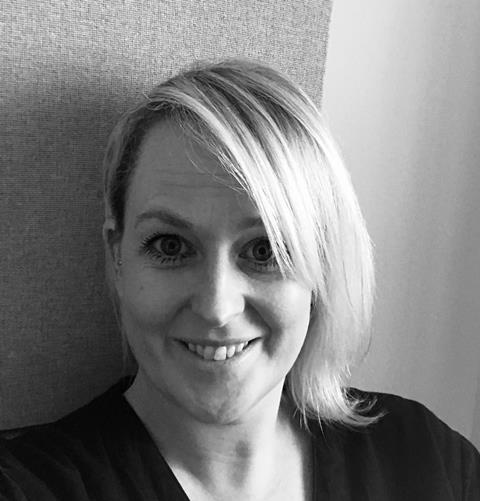 This may well be true but, thanks to Sam, I now have a little voice in my head that reminds me of my hustle and the resilience I've developed – and this gives me confidence that anyone working class in this industry will be absolutely fine: we've ridden the wave of adversity once before and we will ride it again.
Alison Cain is a freelance documentary producer/director. Her credits include Hospital, 24 Hours in A&E and 999: What's Your Emergency?