Laurence Bowen, the producer responsible for The Eichmann Show, has secured investment from Fremantle Media in his fledgling indie.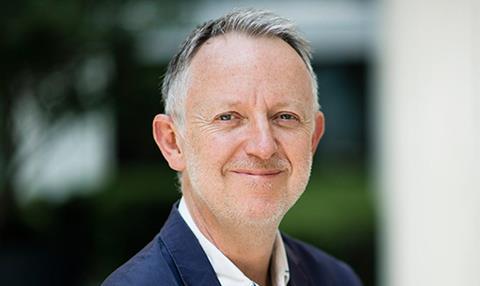 The RTL-owned producer and distributor has taken a 25% stake in Dancing Ledge, the London-based firm set up by Feelgood Fiction co-founder Bowen.

Speaking at Broadcast's Media Summit, Fremantle chief executive Cecile Frot-Coutaz said that drama was a priority genre for the business and dubbed the investment a "pipeline play" - giving distribution arm Fremantle Media International access to content.

Frot-Coutaz added that while the company has become known for shiny floor talent formats such as Idol and Got Talent over the last decade, it was keen to start to return to its scripted origins via businesses such as Talkback and Germany's UFA.

Dancing Ledge is Fremantle's latest investment in a British business, following deals for drama firm Corona and factual outfits including Justin Gorman's Man Alive Entertainment, Simon Andreae's Naked Entertainment and Colette Foster's Birmingham-based Full Fat TV.
Bowen's start-up has agreed a development deal with Sherlock star Martin Freeman and is developing projects with writers including Mark Gattiss (Doctor Who), Guy Hibbert (One Child), Chris Lunt (Prey), Dan Sefton (Mr Selfridge) and John Donnelly (Glue).

The indie is also working with US cable network History on a series written by Home Fires' Simon Block.

Bowen's credits include BBC2 drama The Eichmann Show, which centred on the trial of the SS officer in 1961, C5 black comedy Suburban Shootout and CITV's My Life As A Popat as well as US remakes of Suburban Shootout for HBO and Sky Living's Gates for NBC.
Bowen said that he wanted to work closely with a "top" international distributor, which could provide investment to help grow the new firm.
"Dancing Ledge is only ever going to be as good as the writers it works with and we are lucky enough to be already working with some of the very best in the UK," he added.

Frot-Coutaz called Bowen a "hugely talented producer" with a "unique vision that is reflected in a brilliant development slate".