Satire and local stories make sense for poll-shy broadcasters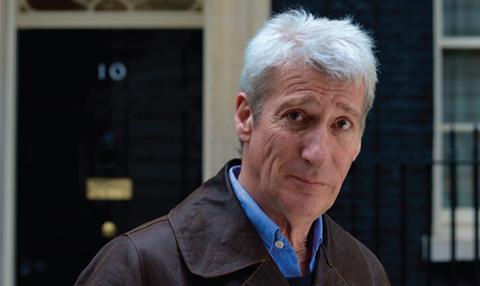 After spending recent evenings gorging on high-end American drama, a snippet of cheap and cheerful British satire had me chuckling this week. A bit of light relief was certainly required after working my way through Twin Peaks, American Gods and The Handmaid's Tale.
The former is frustrating but supremely unsettling, while Fremantle Media's epic Neil Gaiman adaptation has plenty of humour, even more blood, and Ian McShane hamming it up perfectly.
There's nothing hammy about Channel 4's dark and visually striking Hulu acquisition, which after one episode might just be my favourite. If this is what peak TV looks like, bring it on.
All those series quickly transport viewers to another world, but with the general election just a week away, it is real-life issues that are dominating the headlines.
Our investigation into the election coverage strategies of the major broadcasters has revealed that polls have been relegated in favour of on-the-ground stories from across all parts of the UK.
The approach makes sense, given that so much airtime in 2015 was given over to discussing a coalition that never came to pass.
C4 and Sky News made a good job of their Battle For Number 10, given that a head-to-head debate was never on the agenda, and were rewarded with strong ratings.
The personal pertinence of the studio audience questions was more effective than the hectoring Jeremy Paxman interviews, but perhaps it is a low-key satire that best indicates the more rounded approach being taken by broadcasters.
Tucked away at 10.30pm on BBC2, Election Spy is a series of daily shorts from Hat Trick that will play before Newsnight every night until 9 June, when the results will be in.
Filmed on the afternoon of TX, and written and directed by Guy Jenkin and Andy Hamilton, it comes across as a shorter, sweeter Ballot Monkeys and achieves the kind of editorial impartiality that will warm the hearts of the BBC board – it makes every political party look as hapless as all the rest.
Poking fun at politics is just as effective as interrogating politicians and our coverage on page 6 reveals how TV has ensured young viewers aren't turned off when confronted by a barrage of strong and stable soundbites. Long may that continue.
Chris Curtis is editor of Broadcast