'Simply brilliant and brilliantly simple. It ticked every box in the judging criteria'
The giant Derry Girls mural painted on the side of a house in Derry was hard to miss on social media, with a time-lapse video of its creation becoming the most-watched Instagram clip on Channel 4's social account that week, as well as making the national press.
Alongside this, a slew of social media posts played on both the show's popularity in Northern Ireland and the current appetite for 1990s nostalgia.
The judges said the digital support took "a rounded, imaginative and ambitious approach", which enhanced enjoyment of the show. There was Derry Text, a Teletext-inspired Instagram story that brought back memories of catching up with news and culture in the 1990s, while curated Spotify playlists, reflecting the characters' tastes, were shared widely on social media.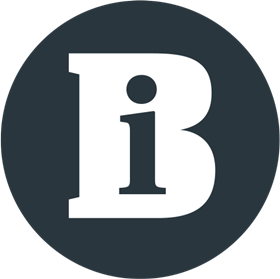 More in-depth information on all shows entered into the Broadcast Digital Awards can be found on our Programme Index.
C4 welcomed audiences back to a new school year in Derry with 1990s-style school photos of the characters on Instagram. Overall, organic and paid-for social content achieved more than 27 million views, 105 million impressions and 1 million engagements.
C4 said Derry Girls returned with 3.2 million consolidated viewers for series two, outperforming the previous series launch and making it the broadcaster's biggest audience for a comedy series since 2007.
The campaign was said to be "simply brilliant and brilliantly simple" by the judges, as well as ticking "every box in the judging criteria".
SHORTLISTED
ALL TOGETHER NOW
Remarkable Television/Endemol Shine UK for BBC One
All Together Now's digital campaign concentrated on getting the 16-24 audience to watch the show on linear or online and, as a result of targeted social media, it grew its primetime share by 22%.
Focusing on authenticity, the campaign used its real-world judges' social media profiles, while BBC Social created documentaries and comedies for online featuring the contestants and celebrity presenters.
HOLLYOAKS #DONTFILTERFEELINGS
Lime Pictures for Channel 4
A year-long campaign focusing on mental health, Hollyoaks #DontFilterFeelings used social media tools to encourage young people to start conversations around the subject.
The campaign featured mental health ambassadors and the Hollyoaks cast and crew discussing the topic over a variety of platforms. Overall, the campaign reached more than 6.3 million people, with 1.2 million unique views.
HOTSPOTS
Sky News/Sky Atlantic/Snapchat
Sky News Hotspots focused on showing new and younger audiences the important role of journalists through Snapchat and YouTube.
Featuring unfiltered content from experienced journalists, Hotspots informed audiences about the dangers, complexities and emotions of reporting on some of the most troubling stories of our time and gained 7.1 million unique viewers.
LOVE ISLAND APP: THE ULTIMATE COMPANION
ITV/Monterosa for ITV2
With a daily schedule of 5am to midnight, the Love Island app featured a daily podcast, quizzes, videos, articles and more. Users were also given the ability to influence the show directly through in-app voting, which led to a 20% increase in votes cast compared with the previous year.
THE GREATEST DANCER
Thames Digital/BBC Content Social for BBC One
Creating more than 50 pieces of original content across Facebook, Twitter, Instagram, YouTube and TikTok, The Greatest Dancer's digital support used on-screen talent with dance tutorial videos, podcasts and exclusive preview content from the show.
The campaign had the most success on Instagram, where it garnered 13.9 million impressions and 5.2 million story views.