'This series took the relationship format to a new level and was impossible to avoid – even if you didn't watch it'
A winner for the second year running in the Best Entertainment Programme category, ITV2's Love Island shows no sign of slowing down. The fourth run of the ITV2 juggernaut was the most successful ever, with an average of 4 million viewers – up 1.5 million from series three – and a 17% share.
An average of 2 million 16 to 34 year-olds tuned in – almost one in two of those in the target demographic watching TV at the time – up 587,000 on series three.
Love Island leans heavily on social media to increase engagement and series four enjoyed double-digit growth in reach across all platforms. Facebook followers grew by 25%, Instagram by 20% and Twitter by 15%. The programme now boasts the most Instagram followers of any UK TV account, with more than 2.2 million.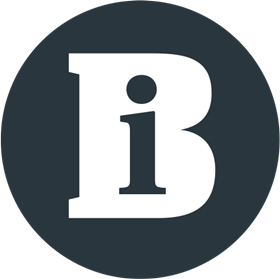 More in-depth information on all shows entered into the Broadcast Digital Awards can be found on our Programme Index.
Meanwhile, the show's website attracted 15.9 million page views, and the podcast spent 40 days at the top of the Apple podcast chart.
The production team were once again key to ensuring Love Island stayed fresh – delivering plot twists that threw everything up in the air whenever the cast began feeling settled.
"The impact across multiple digital platforms was incredible, matched by high production values and innovation in sound," one judge commented.
"This series took the relationship format to a new level and was impossible to avoid – even if you didn't watch it."
SHORTLISTED
BRITAIN'S GOT MORE TALENT
Thames/Fremantle UK for ITV2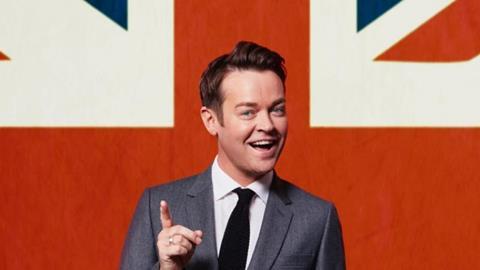 Britain's Got More Talent strengthened ITV2's reputation as the go-to digital channel for entertainment programming with a playful twist.
The talent format grew the channel's share of its key 16-34 demographic, helping it meet its remit as a youth brand. The Saturday episodes were up 338,000 on the slot average, while weekday episodes were up 15,000.
CELEBS GO DATING
Lime Pictures for E4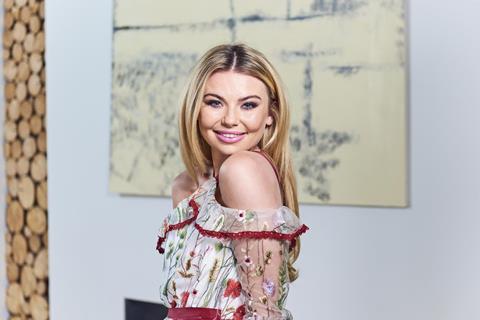 The sixth run of the relationship format grew E4's target 16-34 audience by almost 300% and proved a great launch pad for the channel's other new titles – The Hangover Games and Baewatch. To top it off, series six outperformed all previous runs of the show on catch-up service All 4.
JUDGE ROMESH
Hungry Bear Media for Dave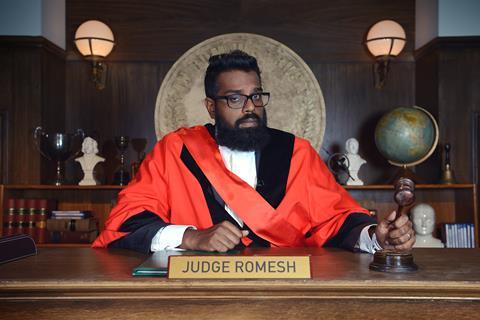 This series met Dave's aim of working with the best of British comedy talent to strengthen its case as the home for comedic content.
The novel court setting livened up the panel show format, and its addition to Dave's original commissions boosted the channel's popularity among the target male audience.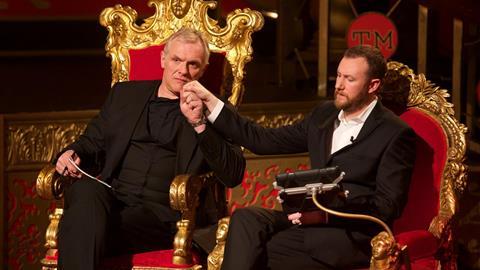 Averaging a consolidated audience of well over 1 million viewers an episode, including a significant number of 16-34s, the Greg Davies and Alex Horne-fronted series remains one of Dave's flagship original series. Its warmth and light-heartedness are key reasons for its continued success and critical acclaim, said the judges.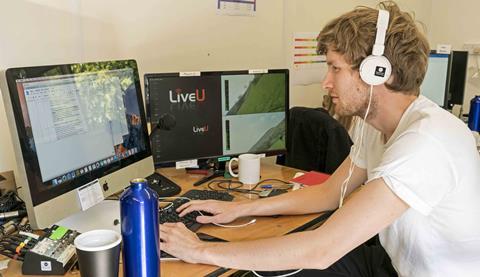 The judges were impressed by the novel and irreverent fun of Sky 1's new cat-and-mouse format, with its concept, filming and cast drawing praise. A positive response from the UK media coupled with a 24% increase on Sky 1's average share for the slot led to a swift order for a second series.