'A true digital trailblazer with interactive content that more than competes with linear platforms'
Barcroft TV is now one of the most popular YouTube channels in the world, with more than 6.7 million subscribers, having grown its base by more than 70% from 3.7 million at the start of 2018.
Content shares grew by 64% from 1.7 million to 2.8 million, while likes went up 73% from 4.6 million to 8 million. The company's content also achieved 3.4 billion Facebook views and prompted 152 million engagements.
A key focus last year was on creating new original brands such as true-crime series Chasing Justice, property series Homes On The Edge, style show Share The Hair and Truly, a two-part doc about snake-handling American pastors. Existing brand Born Different also thrived, with 410 million YouTube views.
All in all, Barcroft TV brands achieved a staggering 1.4 billion views – comprising more than 4 billion minutes (or 7,610 years) – during the qualifying period.
The likes of China's Weibo, Tik Tok, Sky Q, Comcast and MSN all carried its programmes, which were designed for mobile-savvy 16-35s.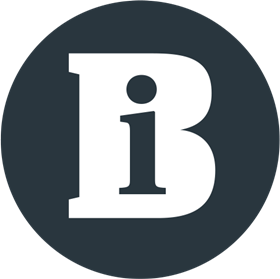 More in-depth information on all shows entered into the Broadcast Digital Awards can be found on our Programme Index.
Barcroft's web channel was praised by the judges for its clear proposition, high production values and original content. One judge said Barcroft TV was "a true digital trailblazer with interactive content that more than competes with linear platforms".
Another said the company's incredible growth made it hard for rivals to compete in the online space. "They have a clear digital-first strategy and it's working," added a third judge.
SHORTLISTED
BBC THREE
Big hitters Killing Eve, Fleabag, This Country and Life And Death Row were joined by digitalfirst commissions such as One Hot Summer, Pls Like and How Not To Die on the BBC Three slate, as the channel remained a unique asset for the BBC. Increased iPlayer requests and strong YouTube and Facebook performances confirmed its strength.
BEANO.COM
The Beano's cacophony of comedy content for six to 12 year-olds kept it among the UK's most successful online channels. Last year's category winner has now amassed more than 1,000 original videos and found a fan in Sky Kids, which looked to the success of the web channel before commissioning a TV series, So Beano!.
MASHED
Channel 4's gaming and pop culture-inspired cartoons channel Mashed grew its subscriber base by 160% in 2018 to more than 1.6 million. A significant uptick in video views was driven by content such as Fortnite-inspired comedy Looty Tunes, which delivered 8.5 million views and nearly 400,000 engagements.
REAL STORIES
By March this year, Little Dot Studios' global documentary channel had grown to more than 2.4 million subscribers and 1.8 million Facebook followers. Proving that audiences will spend significant time watching video online, Real Stories' watch time per view was more than 20 minutes – 350% higher than the YouTube average.
TRUETUBE
TrueTube's strong 2018 got even better in November when it won the first Content for Change category at the Bafta Children's Awards for its short documentary What Do You Mean I Can't Change The World?. Its focus on social, moral and religious themes continued to attract the target demographics of teachers and students.