'It is the default news channel and market leader and it is owning the most important genre by some distance'
There has perhaps never been a more critical time to engage with current affairs, and Sky News has emerged as a crucial voice for viewers trying to make sense of an increasingly fragmented world.
Sky News, now part of the Comcast stable, impressed the judges with its deft handling of issues such as Brexit, political upheaval abroad, humanitarian crises and shifts in the global order.
Its journalists have broken stories on cabinet resignations and Theresa May's initial offer to stand down as prime minister, and the channel was the only network to interview May and Labour leader Jeremy Corbyn live on the same show.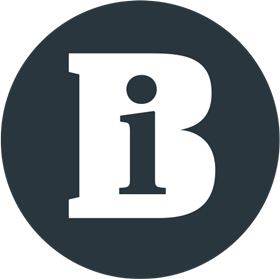 More in-depth information on all shows entered into the Broadcast Digital Awards can be found on our Programme Index.
Other major exclusives include an interview with a Harvey Weinstein accuser, the filming of the destruction of North Korea's nuclear testing site and being the first news team to film the Syrian town that was the site of the Islamic State's final defeat.
Elsewhere, the innovative Deep Ocean Live broke boundaries by filming from hundreds of metres under the sea, attracting younger audience to its Sky Ocean Rescue initiative, influencing United Nations policy and causing debate in the European Union.
Meanwhile, pop-up channel #fakenews was a unique one-day broadcast of live coverage of the newsroom, using 45 cameras to reveal how stories are gathered.
The judges praised Sky News' impartiality, with one noting it had become "the default news channel and market leader" and another saying: "It is owning the most important genre by some distance."
SHORTLISTED
CBBC
Sticking to a mantra of 'laugh while you learn', CBBC remained the UK's biggest channel for children. Digital success has accompanied strong linear ratings, with boy and girl band comedy Almost Never scoring 3 million iPlayer requests in two months and finding an adoring community on Instagram.
CRIME + INVESTIGATION
Last year, C+I aired its biggest ever show, Surviving R Kelly, which created national and international debate through its shocking but credible access to alleged victims of the R'n'B singer. Other highlights included Netflix co-production I Am A Killer, which was right on the money for its 40-plus female audience.
SKY ARTS
Major initiatives for the Sky channel this year included the Art 50 project, under which 50 commissioned pieces across all disciplines were showcased across the country and featured during a week-long series of programmes on British identity. Elsewhere, the launch of Celebrity Portrait Artist Of The Year extended the channel's biggest brand.
NICK JR
The launch of digital service Nick Jr Play, the expansion of the Nick Jr YouTube channel and the launch of branded Adventure Centres were among the Nickelodeon pre-school channel's key activities in 2018 – all geared at creating an immersive, 360-degree connection with children.