'Excellent use of archive mixed with modern, immersive technology'
BBC/Immersive VR Education for BBC
The BBC has sought to find new ways of using its archive content over the years and 1943 Berlin Blitz – in which VR was employed to adapt an iconic radio report recorded in a Lancaster bomber flying over Germany's capital during World War II – was a perfect example of how to get it right.
The BBC Rewind team produced a realistic first-person experience, recreating the full interior of the plane and a 30-square-mile area of Berlin sourced from aerial pictures, and using motion-capture animation running at 90 frames per second to create a virtual crew.
In terms of storytelling, the aim was to convey the human aspects of the flight, from the camaraderie of the crew to their relief when returning home, to offer audiences a 'front-row seat' to history.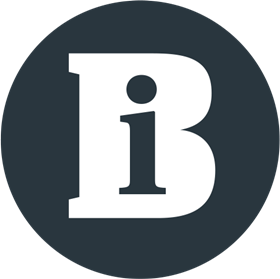 More in-depth information on all shows entered into the Broadcast Digital Awards can be found on our Programme Index.
One judge described the experience as "an excellent use of archive mixed with modern, immersive technology", while another called it "a great use of immersive sounds and visuals that brings archive to life – giving it new purpose, reach and educational use".
It wasn't just the television industry that was impressed – RAF pilots and even 93-year-old bomber command veteran George Payne weighed in with praise. Payne's note that "there's nothing wrong with that" as he emerged from his headset experience was particularly pleasing to the producers.
SHORTLISTED
CURFEW – JOIN THE RACE
Sky VR/Endemol Shine UK/Rewind/Moonage Pictures for Sky
Accompanying Sky's high-concept eight-part drama Curfew, this experience placed audiences on the starting grid of an illegal street race and gave them the chance to affect the action. The interactive narrative effectively served as a hidden and high-octane ninth programme of the series.
GRENFELL: OUR HOME
Parable for Channel 4
Channel 4's first VR documentary combined stereoscopic 360-video with computer and hand-drawn animation to create a moving picture of life at Kensington's Grenfell Tower before the fateful blaze that took so many lives in June 2017. The virtual-reality world was built using extensive contributor testimony and memories, photographs and floor plans.
MALARIA: LIFE ON THE FRONTLINE
East City Films for Comic Relief
This short film begins in a stagnant pool of water in Uganda, as larvae develop into adult mosquitoes. Comic Relief supporter David Tennant narrates as the experience moves on to feature those fighting malaria on the frontline in small towns and medical centres. 3D modelling and a binaural recording device were used to create the disease-carrying insects.
PEOPLE JUST DO NOTHING VR
BBC/Roughcut TV for BBC
Rolled out as part of the launch for the final series of the BBC Three comedy, the VR short has now gained around 30,000 views at pop-up events and online. To address the tricky conundrum of making a virtual-reality experience funny, producers put the audience in the shoes of a kidnapped captive at the infamous Kurupt FM studio.
VR SOUND STAGE
Philharmonia Orchestra
This nine-minute experience places the viewer right at the heart of the Philharmonia Orchestra as conductor Esa-Pekka Salonen leads renditions of works by Beethoven and Mahler. A specially developed 'sync player' function enabled six viewers to experience the film simultaneously, triggering an ambisonic 18-speaker array.