Micro Kingdoms: Senses experience is second collaboration with games producer Preloaded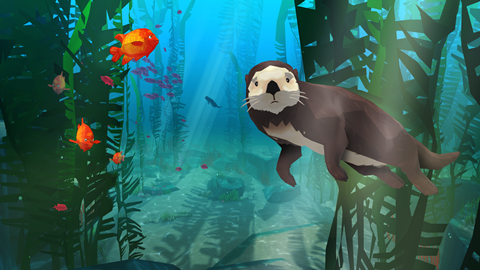 BBC Studios is producing a 'mixed-reality experience' that allows people the chance to interactively explore the world's most interesting micro-habitats.
BBCS Natural History Unit (NHU)is collaborating with games/VR producer Preloaded to develop Micro Kingdoms: Senses, which will be uploaded to the Magic Leap One platform later this year.
The experience will use Magic Leap's spatial computing platform to bring people face-to-face with micro-habitats' inhabitants, revealing the invisible senses that guide their behaviour and help them survive.
It follows BBCS/Preloaded's partnership last year on the Broadcast Digital Award-nominated BBC Earth: Life in VR experience.
"The NHU's ambition is always to connect new audiences in new ways to the wonders of the natural world," said BBCS executive producer Doug Hope.
"In working with Preloaded on this exciting new project, we are achieving that in groundbreaking new ways."
The NHU has been sweeping up third-party commissions of late, having picked up debut orders from BBC America and National Geographic in the past week.