Inaugural awards champion excellence in areas such as sport and immersive content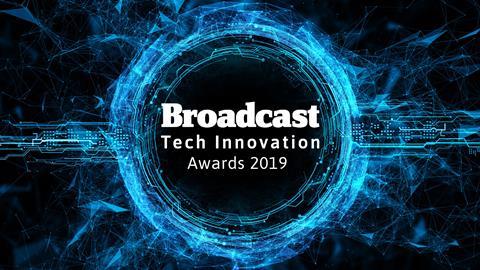 Broadcast has revealed the full shortlist of entries for its inaugural Broadcast Tech Innovation Awards.
The awards, which honour collaboration, innovation and creativity in production, post-production and broadcast, are grouped into five themes: Sport; Immersive, Creative excellence; Cloud & Media Management; and Young Talent.
Within each theme are 4-6 categories that celebrate creative and technical innovation.
Entries flooded in across all categories, making the shortlisting of projects both a creatively inspiring and challenging process.
The shortlist for Sport includes entries from Fox Sports, SailGP, Amazon Tennis, Epic Games, Whisper Films, DAZN and BT Sport.
Meanwhile, those shortlisted in the Immersive theme include Sky VR, Dimension Studios, Framestore and Moov.
Under the Creative Excellence theme, the shortlist includes VFX projects from Lola, Milk, DNeg and Jellyfish, while the shortlist in the other Creative Excellence categories includes work from Technicolor, The Farm Group, Molinare, Splice and Warner Bros. De Lane Lea.
The Cloud and Media Management shortlist includes F1, The Premier League, Little Dot Studios, Eurosport, Coda Post Production and BTI Studios.
Finally, the Young Talent theme includes broadcast, production and post-production talent from a wide range of studios, facilities and post houses, including Timeline TV, Dock10, IMG Studios and Hackenbacker.
The shortlist for each category will now be handed over to a pool of well-respected industry experts, who have the unenviable task of having to select all the winners. For a full list of judges, see here
The award winners of the first Broadcast Tech Innovation Awards will be revealed at a gala dinner at the prestigious 8 Northumberland Avenue, London on 17 October.
You can book tables and seats for the Awards now by clicking here