'It's unapologetic in the way it deals with the topic but at the same time manages to do it in an interesting way'
Big Deal Films for BBC iPlayer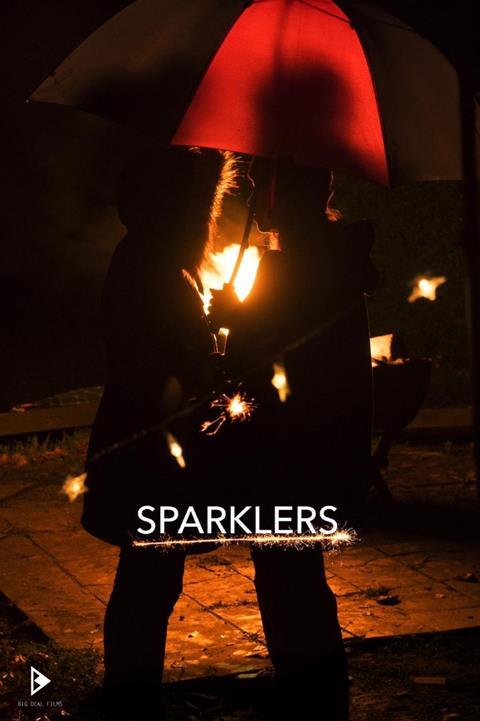 This depiction of a young woman discovering her sexuality was described as "very timely" by one of the Broadcast judges. Aired on BBC iPlayer, they said it was crucial to have this kind of story represented for children and praised its writing and positive outlook. "It's unapologetic in the way it deals with the topic but at the same time manages to do it in an interesting way," the judge added.
Starring Madeleine Hutchinson and Nia Towle in the lead roles, writer Nicola O'Keeffe ensures there was a slow yet satisfying pace as Holly realised she has feelings for Ava. There was a personal connection between the story and director Ellie Rogers, who is a queer writer/director.
On watching the short film, many young viewers commented with positive messages about this story and representation. Commissioner at CBBC Amy Buscombe screenshotted and sent many of these messages to the team, including ones that noted 'This makes me feel so included; I'm so glad this is a show' and 'This sort of representation would've really helped little me'.
In a hotly-contested category, another judge said Sparklers shone brighter than its rivals due to the fact "it told a compelling story in a visually arresting way to a young audience who may never have seen anything like it".
SHORTLISTED
CripTales
BBC Studios for BBC4
Curated by disabled writer and actor Mat Fraser, these 15 minute monologues were all written, directed and performed by someone with a disability. They featured pivotal moments or events that forever change the central character's life and challenge the idea that there is such a thing as 'normal.' Whilst fictional, the shorts are based on factual research and lived experience spanning the last 50 years.
New Creatives: Aisle 17
Molly Jones & Scott Parkin and Rural Media for New Creatives for BBC iPlayer and social media
As part of the BBC New Creatives Talent Development programme, Aisle 17 is a great example of what can be achieved by new talent when its given the chance to tell original stories that resonate with young audiences. Set in a dystopian future, the short explored the damaging effects of climate change and how the crisis has the power to change the way we live.
Pls Like
Baby Cow Productions and Left Bank Pictures for BBC3
One of the first series to begin filming during the pandemic, this mockumentary not only satirised the influencer industry but highlighted the modern strains on businesses and criticised the government's chaotic handing of Covid. Simon Bird his directorial debut here, whilst Liam Williams maintained a strong authored voice. Pls Like tracked above BBC's representation targets across cast and crew and achieved a 50% gender split in cast.
PRU
Fully Focused Community Trust for BBC3
Youth-led non-profit production company Fully Focused was behind the creation of this vibrant show that offered a window into the intriguing world of pupil referral units – where young people go once expelled from mainstream school. Authenticity was a key part of the production, with the entire team behind PRU, from the writers to the director and producers, having extensive experience working with disengaged young people.
The B@it
Mother's Best Child for Channel 4
The C4 satirical sketch show, which creates clearly ridiculous stories and then waits to see who will take the bait, has become a huge success on social media. Six sketches received over 13.4m views on Facebook, while two sketches have grossed 8m on TikTok. The 'Woman Upcycles Sex Toys' video was one of C4's most viewed and engaged pieces of original content with over 10m views.