'It responded to the nation's needs and delivered for the country'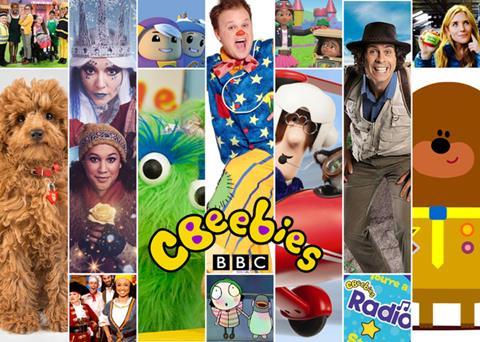 For children living through strange pandemic times, CBeebies provided a beacon of routine, familiarity and certainty and remained miles ahead of rivals – 19% ahead of the closest, Nickelodeon UK. It also responded to the immediate needs of kids schooling from home via computers and iPads by rolling out a slate of coronavirus-influenced programming.
Highlights included Dr Ranj offering health advice in Kindle Entertainment's Get Well Soon specials, explaining to children how they could stay safe and protect themselves and others, and Zodiak Kids-produced Mr Maker shorts that provided fun and inspiring things to do during lockdown. Elsewhere, a lockdown-friendly version of The Toddler Club at Home helped parents concerned their little ones were missing the ability to mix with peers.
There were also examples of extraordinary desire to create shows commissioned before the pandemic, with BBC Studios Natural History Unit ploughing through production of an entire series of Andy's Aquatic Adventures with minimal disruption and achieving an on-scree result indistinguishable from pre-Covid material.
There was also a reimaged live theatrical version of Shakespeare's Romeo and Juliet for pre-schoolers from BBC Children's In-House Productions, shot without an audience and under socially-distanced conditions.
Reaching a hefty 34% of 0-6s, CBeebies wowed the judges, with one saying it provided "brilliant pandemic content, reacting incredibly quickly to change schedules and create a huge range of new programming", while another simply said: "It responded to the nation's needs and delivered for the country."
SHORTLISTED
BBC Four
Remaining the BBC's key window into Britain's arts world, BBC4 impressed one judge, who said that provided "such a clear and tangible offer to its audience, super-serving without feeling exclusive". The channel is moving to an archive-first future but the BBC is convinced the channel will continue to stand out with its distinctive tone.
Crime+Investigation
Now in its fifteenth year in the UK, C+I's true crime focus continues to impress, with British commissions such as Murder At My Door, Killer Britain With Durmot Murnaghan and two-hour familicide special Family Man complemented by hard-hitting imports such as the critically-lauded Surviving R Kelly.
History Hit
A streaming service with a genuine point of difference, History Hit treats its subscribers as part of community – providing them with not only weekly documentaries but podcasts, articles, book clubs and events. This approach allows it work with many small-sized TV producers and freelance creators.