A polygamy ob-doc for C4 and a natural history series for C5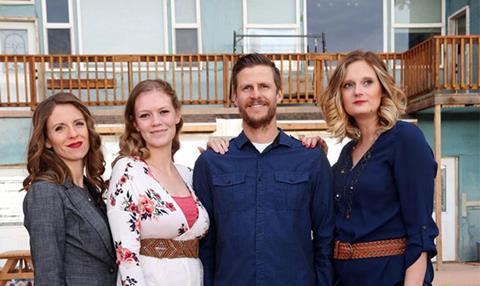 Originally titled The Polygamist, Keo Films has secured access to a community of Mormons who live in the middle of the Utah desert for this four-part doc. Half of the men are polygamists including father of 16, Enoch Foster who is preparing to marry his third bride. The three-parter will face stiff competition from ITV's Prime Suspect 1973 and BBC2's The Last Kingdom.
A Year in the Wild (C5) 9pm Tuesday
Executive producer Dick Colthurst heads to Yorkshire to explore the moors and dales for Tigress Productions and GroupM Entertainment. The four-part series is the latest in the nature-themed strand, following the indie's Loch Lomond special which opened in November with 1.8m - in line with the final of ITV gameshow, Eternal Glory. An Alaska-based edition is set to follow.
Deadliest Place To Deal (BBC3) Wednesday
Gang Girls host Livvy Haydock heads to the Philippines for a one-off documentary about the country's war on drugs for BBC3. The online film will follow Haydock as she travels to Manila to investigate how the country has killed nearly 7,000 people over the last 18 motnhs for drug crimes. Filmed, produced and directed by Daniel Bogado for BBC Northern Ireland, the hour-long doc was exec produced by Adam Jessel, who previously worked on Antidote's Professor Green: Suicide and Me.