Sponsored content
Find out more
Advertisers are following viewers to VoD and social media services and smart companies are taking advantage
With viewers continuing to migrate from traditional television channels to video on demand and social media platforms, advertisers are following suit in droves.
Huge demand for branded digital content that can be produced quickly and repurposed for different audiences and platforms is fuelling the growth of specialist creative production agencies such as RD Content.
Founded by Ryan Dean in 2009 to service the growing need for branded video content on YouTube, RD has since evolved into an operation that provides everything from strategy and creative to production, post-production and reversioning, all under one roof.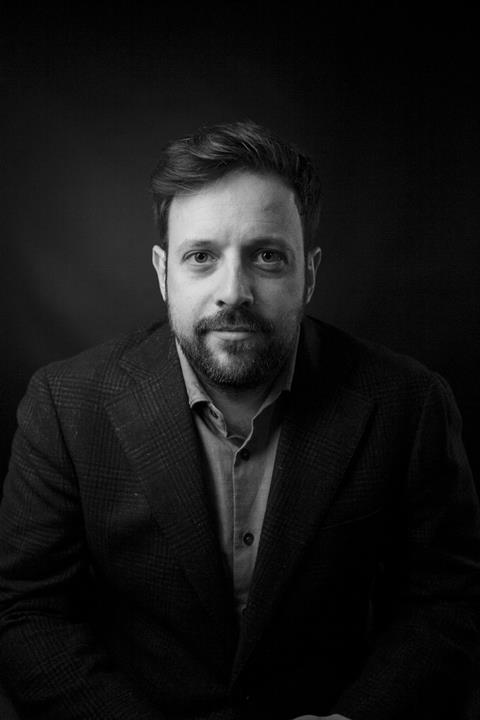 RD's clients include brands like Manchester City, the Williams F1 racing team and Jaguar Land Rover. The business has doubled its staff this year, despite the pandemic, and is projecting 85% revenue growth.
Driving that growth is the trend for fast-turnaround, multi-purpose content, says Dean.
He highlights RD's work for clothing brand Barbour as a good example of changing demand from brand managers. "We produce a huge amount of content over a fashion season, which can be reformatted and reversioned for different markets, in different languages and across multiple formats – in-store, on Instagram, Snapchat, Facebook, YouTube, B2B and B2C – you name it."
Audience reach
Dean says that speed to market is increasingly important to brands and he estimates a third of the briefs RD receives are responding to changing market conditions.
"The content has to be multi-purpose because clients will use different digital platforms to reach different target audiences," he says. "Instagram and YouTube are probably the most popular, but some clients might want to target a select C-suite audience at a single organisation through LinkedIn, for example."
RD's business has been built on the game-changing advances in digital technology of recent years. "The emergence of the digital platforms themselves is the most important but, equally, the technology now available allows creatives to travel anywhere in the world and make feature film-quality content," says Dean. "That means the only thing holding you back is talent, desire and the willingness to work hard. And technology is also playing a big role in enabling us to repurpose content at speed."
The explosion in branded content has, of course, coincided with the data-driven revolution that allows brands to build very targeted marketing campaigns in response to consumers' online activity and preferences.
The focus on data in the advertising industry has been almost obsessional over the past few years, but Dean says that while this analysis can be incredibly powerful, it doesn't always hold all the answers. "You can have so much data that it's just too hard to process that into a tangible creative," he adds.
hat he finds is often more interesting to brands is the ability to use customer data to evolve branded content once it's already been launched. "For example, we'll be AB-testing Instagram posts as we release them and then adapting them on the fly as we get results coming in."
"Technology now available allows creatives to travel anywhere in the world and make feature film-quality content"
Changing viewing habits are of course fundamentally altering advertising strategies across the board and Dean believes that the big-budget TV ads that were once the centrepiece of campaigns have "gone the way of the dodo".
"Increasingly, brands are planning schedules for delivering content over different platforms for months in advance in response to the way eyeballs are now consuming media," he says. "As we all scroll more and more, if you don't have regularity of message then it's likely to get lost. These days consumers believe it more if the message comes in regular, micro-sized chunks rather than one 'hero' advert."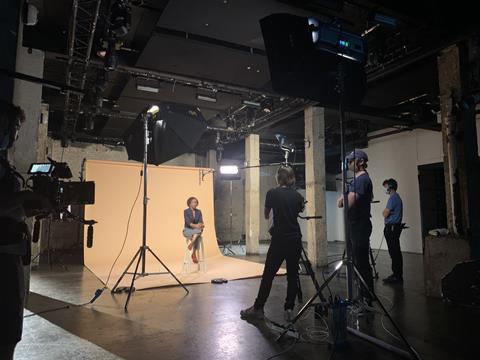 Digital platforms not only provide opportunities for more regular and evolving messaging, but also real-time monitoring of return on marketing spend – invaluable for brand managers looking to validate their spending decisions.
Dean doesn't believe that falling on-air advertising rates will arrest the trend towards branded content over the longer time. "You get to a point where advertising rates are so low that brands can't ignore mainstream TV, but the kind of 'spray and pay' advertising where you buy space on a linear schedule, say between 8-12pm on ITV, is gradually losing its value."
He sees content consumption being more and more about personalised schedules on digital platforms. "When I log on to YouTube, the algorithm is so good at predicting what I want to watch next and I see all the streaming services doing the same thing, with advertising served up in the same way," says Dean. "That has more value because it's more targeted and has more data surrounding it."
Sector resilience
Global revenue from branded content was forecast to double in 2020 to $13.4bn, according to branded content platform Polar, but, of course, Covid-19 has put the brakes on to some extent. However, RD, like much of the advertising production industry has worked hard to quickly get back to work in a Covid-safe way.
Luc Arama, relationship director for tech and media banking at Barclays, applauds the sector's efforts. "Barclays has provided cashflow finance for production companies for four decades," he says. "The fact that we have resumed lending to those companies within a new Covid-compliant framework as quickly as we have is a credit to the production sector, the bodies that represent it and the way it has liaised with the government to get back to work. They have really lead the way"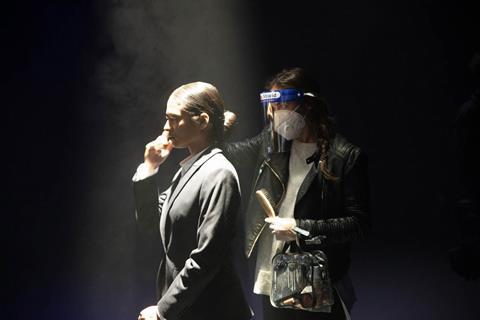 Dean admits that Covid has made production more difficult – circumstances that have prompted a shift towards post-production activities and work with archive footage. He believes 2020's experience will encourage "smart" brands and production companies to make more of the vast libraries of their work they build up, so that can be more prepared for any future disruption.
Looking ahead, Dean says: "You'll see more businesses like us – creative production outfits that are makers rather than middlemen – and fewer big advertising agencies. There could also be an increase in brands building their own in-house production capabilities."
And he sees continuing demand for more and more branded content to serve digital platforms – "the outlook is bright for those working in this space".