Sponsored content
Find out more
Giving independent production companies a helping hand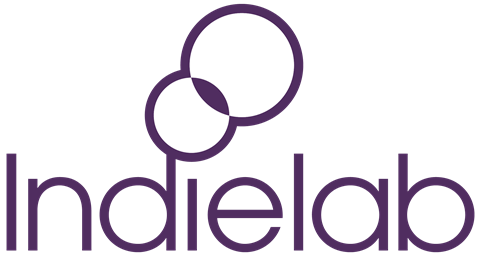 Indielab is an annual initiative that gives 15 independent production companies the chance to supercharge their businesses via a four-month growth acceleration scheme.
According to chief executive and founder Victoria Powell, the global production landscape has changed dramatically since the Mayor of London-backed scheme's launch three years ago.
"The UK is known for its strong creative and commercial indie sector, so it's more important now than ever for TV indies to launch themselves as global business and understand the international market from day one," she adds.
One of the scheme's aims is to help 'professionalise' new production companies by enabling them to assess all areas of their business - from client relationships and commissions to examining different revenue streams, distribution outlets and investment opportunities.
"The idea is for indies to make changes that are the most advantageous to them depending on where they are in their lifecycle, and to help them navigate where they want to get to," says Powell.
Indielab alumni include Talesmith Productions founder Martin Williams, who had only just registered his business at Company House when he joined the scheme.
The Emmy-winning director has since plotted a path for his indie, kicking off with its first production, The Truth about T-Rex, an international co-pro with Cineflix, the BBC's NHU, CBC and France Televisions that aired on BBC2 over Christmas.
At the end of the course, which kicks off in March, companies are given the opportunity to pitch to a roster of financiers, comprising of individual investors and financial investors as well as larger indies.
This network also contributes to the wider programme, informing indies on who is investing in what and what different financiers are looking for.
Powell says that about a third of companies on the programme tend to be ready to make a pitch to investors, while others might prefer to focus on their current slate than applying for rounds of funding.
"That's a good, informed decision from our point of view," says Powell. "Our role is to give indies enough information and guidance to make those decisions themselves - we never tell them whether they are, or they aren't ready."
For this year's scheme, Indielab has renewed its pledge to support BAME and female-owned companies. Powell also hopes that half of its applicants this year will come from the nations and regions.
To this end, Channel 4 has expanded its commitment to the scheme, investing from its Growth Fund, Nations and Regions and Creative Diversity departments.
"We are seeing a huge amount of new or existing companies taking advantage of the opportunities on offer from broadcasters outside London," says Powell. "While it can be a struggle to find the right crew and talent, it is important that the industry invests in regions so that local talent pools can sustain and grow."
Barclays is sponsoring the scheme for the second year running and Powell says she values the bank's knowledge of production finance, which can feed into the programme.
"Barclays is a significant supporter of both the industry and the programme," she says. "It is doing valuable work on production finance for the growing area of SVoDs and it is very supportive of the work we're doing to foster growth among the indie community."
Plans for this year include establishing an affordable consultancy to run outside Indielab, which will be available to indies who wish to gain access to expertise on how to professionalize finances, fully exploit their IP and get investment-ready.