Sponsored content
Find out more
VFX house wins Barclays-sponsored WFTV Business Award
Perhaps the biggest accolade any visual effects house could receive is that its work goes unnoticed – by the general public at least.
"If audiences can't see what we've done that's great," says Lucy Ainsworth-Taylor, CEO and co-founder, BlueBolt. "It means we're doing our job right."
The company's craft is widely recognised within the industry, however, as is the business acumen of its founders. As a unique VFX facility owned and run by women, BlueBolt is the recipient of the Barclays-sponsored WFTV Business Award.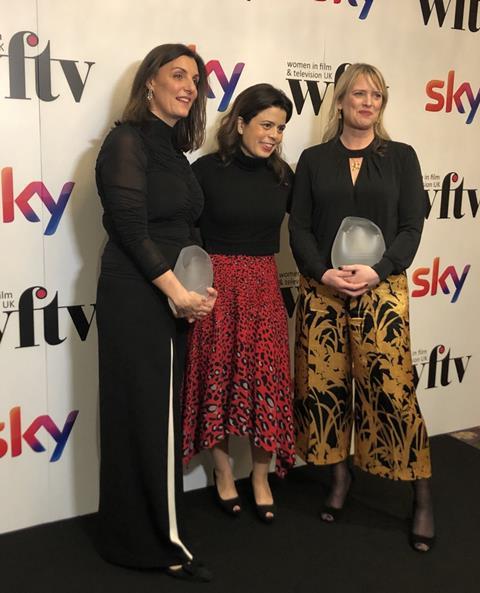 "There are lots of women in facilities but VFX supervisors are predominantly male and it doesn't make any sense why they can't break through that glass ceiling," says co-founder Angela Barson.
"There's a wider problem in the film industry of working practices that make juggling long hours, especially for those with families, incredibly difficult," adds Ainsworth-Taylor.
For its part, BlueBolt ensure all its staff, which includes many mothers, are valued for their time and talent.
"Managing a VFX company is very expensive and difficult so it's a huge compliment to be recognised with this award," says Ainsworth-Taylor.
"Wrangling a company through the highs and the lows of production demands is not easy because you often really can't plan more than six months ahead. While most awards focus on the creative side it's good for the other equally important side of the business to be highlighted."
Almost every high-end show requires some form of high-end compositing, photorealistic environment and digital matte painting and BlueBolt' staff are masters are such work.
The firm's reputation has gone from strength to strength on the back of shows including The Man From U.N.C.L.E and The Night Manager.
"We put lot of onus on our strong production teams and client care," says Barson. "We show that we understand the language of film as much as the process of post."
BlueBolt was launched in 2009 after spotting a gap for VFX in television and lower budget features long before the demand for that type of work was in vogue.
"Smaller films were being cast aside and not getting much attention at the larger facilities," says Ainsworth-Taylor. "TV and indie features are more hands on for us, they allow close involvement with directors and producers compared to the larger VFX-driven productions."

Blue screen composites on Disney's Prince Of Persia got them up and running but it was landing season one of the then unknown drama Game Of Thrones which put the outfit on the map. "No-one could imagine how big a success it would become," says Barson, a VFX supervisor on the series.
GoT not only fueled expansion to 25 staff it enabled them to move into offices in Margaret Street and catch the attention of Hollywood.
Work on Universal's Snow White And The Huntsman followed by a Bafta for visual effects on BBC drama Great Expectations in 2012 set the fledgling facility on track.
This year, having rocketed to 90 staff, the trick for BlueBolt's management is to retain that boutique secret of success.
"I'd say our growth is down to a lot of repeat business and word of mouth from key clients who have pushed us into the arms of different studios," Ainsworth-Taylor says. "We take great care about the quality of shots we produce and to make sure clients feel they are in safe hands.
"If we can't do it, if it is outside our specialism or if taking it on means we're not able to look after clients well, we won't do it."
"We don't want to rule the world. We want to enjoy what we do and want our staff to be happy and not burn out. We are not scared to say no to jobs either. Since we own 100% of the business we are completely in control of our turnover."
The whole UK visual effects industry has flourished from the massive influx of foreign productions shooting and post-producing on home soil. Arguably the biggest issue is trying to keep pace with the workflow.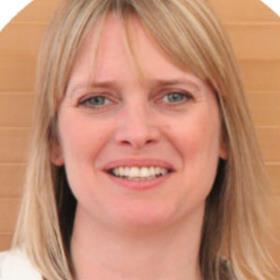 BlueBolt itself recently finished 538 shots as sole vendor on Johnny English Strikes Again, along with Lionsgate's Robin Hood and potential Oscar winner Mary Queen Of Scots.
On the TV front its work includes BBC/AMC drama The Little Drummer Girl, Netflix and Discovery Canada's The Last Kingdom and Peaky Blinders, for which it has performed the majority of VFX on all five seasons. In the pipeline are HBO miniseries Catherine The Great and Rhythm Section for Eon Productions.
"It's extraordinary what is happening to the industry," says Ainsworth-Taylor, who recently joined the council of trade group UK Screen.
"If we could only shout about it more to the UK workforce we'd all be in a better position. We need university graduates to understand there is this massive and exciting industry on their doorstep crying out for new talent in TV, film, games, animation. The government has granted us a phenomenal tax break and we all need to make it count."