LIOR LINEVITZ
29
Offline editor, Fulwell 73
Nominated by: David Phillips, head of post-production, Fulwell 73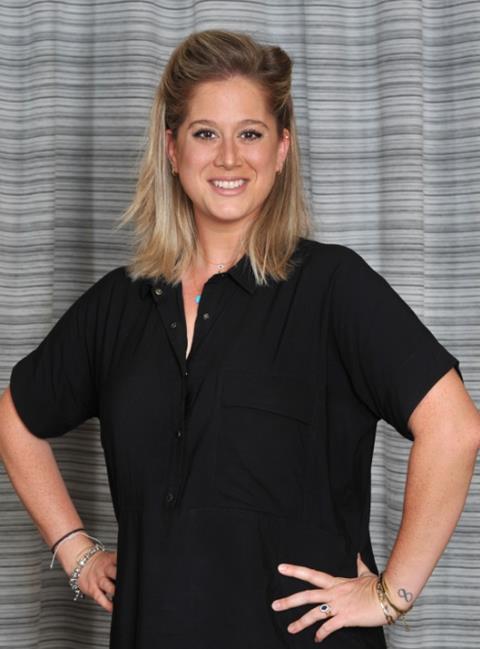 Lior Linevitz is the sole in-house editor at The Late Late Show producer Fulwell 73, where she edits film, commercials and promos as well as long-form factual and scripted TV.
One digital spot she edited for Samsung this year generated 350,000 hits. She has also turned around a campaign for Jaguar in under 24 hours and helped edit Universal Pictures' feature doc I Am Bolt, which has been acclaimed by some newspapers as "the best sports doc of all time".
Her offline edit of charity film series End The Silence helped raise more than £5m. A sizzle reel Lior edited for Harry Styles (directed by Ben Winston) was subsequently commissioned by Apple Music and turned into the film Behind The Album, which she also edited.
Lior is also credited with creating a trailer that convinced Blockchain streaming platform Binge to pay a significant sum to acquire documentary Beyond Bitcoin, which reveals the backstory of cryptocurrency financier Ryan Radloff.
"The complexities and subtle shades that are needed when telling stories is something that Lior excels in," enthuses her boss David Phillips.
"She has gone from strength to strength and always steps up to the mark when presented with bigger and more challenging shows, while always bringing something special to the table. She is on track to be working as lead editor across the most exciting British and global scripted features."
JESSICA OXLEY
24
Editor, The Connected Set
Nominated by: Jake Cassels, managing director, The Connected Set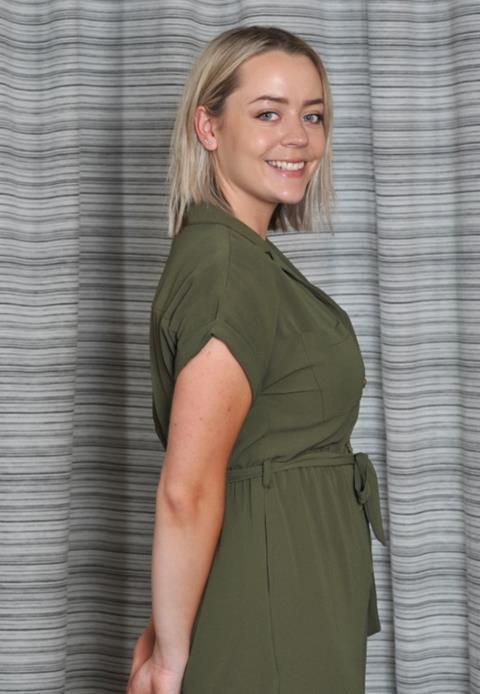 A work placement was enough to convince The Connected Set to hire Jessica Oxley full-time upon her graduation from Ravensbourne University London in 2015.
Since then, she has grown rapidly within the company, from cutting taster tapes and sizzles for the development team to working as the sole editor on several BBC3 programmes.
BBC3 commissioning editor for short-form Laura Marks was so moved by the way Jessie cut the story of the tragic consequences of one young teen's reckless behaviour for Face The Consequences that she elevated the series from a BBC3 social-only project to become a feature on BBC iPlayer.
Her ability to meet a tight deadline was apparent when delivering BBC3 doc Are There Fascists Next Door?, moments after the result of the French presidential elections was announced, before going on to recut a version for international broadcast the following day.
"Jessie responds to briefs with a quiet, self-assured confidence that you know she will deliver exactly what you need, right when you need it," says The Connected Set managing director Jake Cassels.
"Every time we try to stretch Jessie by asking her to work on a new project or use a new technology, she takes it in her stride and adds her own flair."
ANGELIQUE PHAM
27
In-house editor, Coda Post Production
Nominated by: Stephen Doran, commercial director, Coda Post Production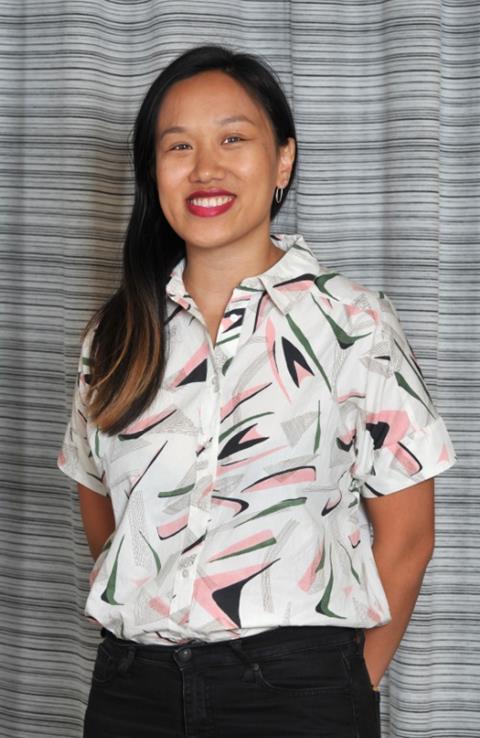 Since joining Coda in June last year, Angelique Pham has risen quickly through the ranks, leaping from junior master control room operator to full member of the team as edit assistant and then online editor, working directly with – and being requested by – clients.
She has worked on Dixi (Kindle Entertainment for CBBC) as offline editor, with online credits on National Geographic's Going Deep With David Rees and Animal Survivor.
Before moving to London, where she now takes control of projects, troubleshoots while editing and is versed in both Avid and Premiere, she had gained experience in Australia as an editor and motion graphics designer.
So confident in her ability is Coda that she was handed responsibility for heading up its pop-up post house in east London for a few months this summer.
Coda head of operations Tom Woddall says Angelique is a "rare find – funny, personable, intelligent and attentive".
Mark Lonsdale, a producer at Leap Films, commends her excellent technical skills and creative nous.
"Very importantly, she's great to work with," he says. "These are the qualities that you are looking for as a producer. It makes my job easy: she is quick, insightful and reads the project so well."
ALICE BOREHAM
28
Post-production co-ordinator, Molinare TV & Film
Nominated by: Ellie Stanway, facility manager (Hoxton), Molinare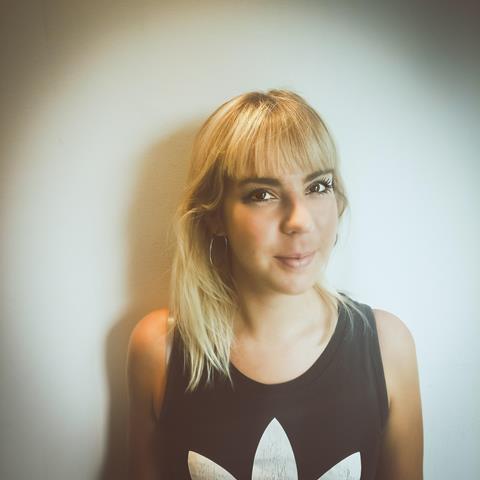 In just over a year, Alice Boreham has progressed from assistant to co-ordinator for factual offline and most of Molinare TV & Film's regular fast-turnaround commercial short-form content, including HD and SD picture and sound post.
Gravitating to Molinare from Friday Productions, where she had sole responsibility for production management on branded content shoots for Adidas, Red Bull and Nike, Alice has excelled at managing resources, communicating with clients and taking charge of an everexpanding logging and archiving system for easy access to masters and versions in multiple languages.
On the way, she has supported clients on productions such as feature doc Three Identical Strangers (Raw TV for CNN) and Tigerlily Productions' Retreat: Meditations From A Monastery for BBC4.
"Alice's key strength is in her ability to make everyone she meets feel welcome, comfortable and reassured," says facility manager Ellie Stanway.
"In the relatively short time she has been with us, she has become a standout talent and personality of the client services and bookings team. We're looking forward to seeing her progress into her recent promotion and on to becoming an accomplished postproduction manager or supervisor in the not-too-distant future."
CARLY BROWN
27
Editor, Whisper Films
Nominated by: Sunil Patel, managing director, Whisper Films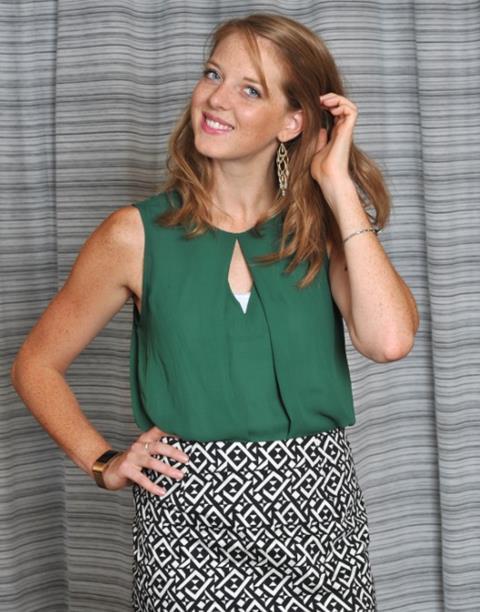 Carly Brown joined Whisper Films as edit assistant in 2015. She has since been promoted to editor and has worked across a multitude of projects, including broadcast, branded content, commercials and showreels.
This year alone, she has worked as a craft editor in South Korea for the Winter Paralympics and in Saudi Arabia for the Race of Champions, and she will be attending several Formula 1 races – all for Whisper's Channel 4 coverage.
Her credits include the 2017 Uefa Women's Euros, the only women's sporting event to be shortlisted for a Bafta. She was part of the team on the BBC's The NFL Show for two years, a role that included cutting a fast-turnaround Super Bowl preview and highlights shows on location in Houston, Texas.
"The fact that across every department, members of production always request her first is testament to her skill and talent," says Whisper managing director Sunil Patel.
"Not just that, Carly brings a zest to her job – whether it be editing a half-hour Winter Olympics sports series or making a 30-second promo for an online showreel. Carly is involved as a mentor, encouraging young females into a male-dominated world. The more we can help this happen, the better for the world of post-production."