EMMA CORBETT
26
Head of offline services, Roundtable Post Production
Nominated by: Jack Jones, chief technology officer, and Ben Coulson, managing director, Roundtable Post Production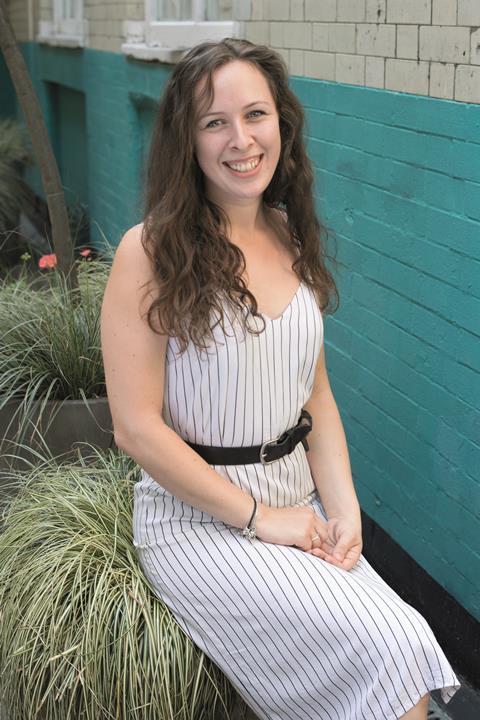 Since joining Roundtable Post-Production two years ago, Emma Corbett has been involved in creating more than 75 VFX shots for a six-part Discovery series and provided additional visual effects, including digital rostrums and 2D compositing, for features such as Our Godfather and The Man Behind The Microphone.
In 2019 alone, she has helped deliver more than 100 hours of broadcast content while managing workflows and supervising the support team and edit suites, among other duties.
Emma's key strengths are her ability to solve problems under intense pressure, relentless desire to learn and improve, and her combination of technical, creative and managerial skills.
"Roundtable has grown significantly in the two years since Emma joined," says managing director Ben Coulson. "As such, the nature of the role has been ever changing. She has managed to adapt to the demands of managing a growing team, learning new skills and finding additional ways to add value to clients' projects while being super-organised."
As such, clients regularly feed back on how well their project has been overseen from a technical standpoint.
LAURENCE HAMILTON-BAILLIE
29
Camera Assistant/production techinal co-ordinator, Icon
Nominated by: Andie Clare, director of production, Icon Films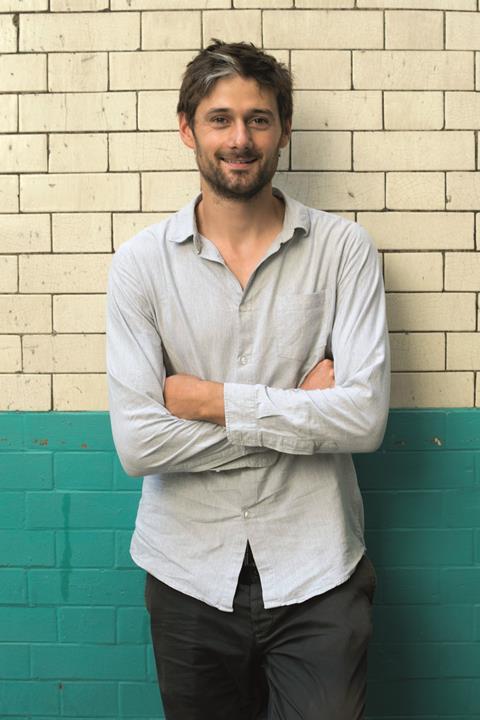 During his seven years at Icon Films in Bristol, Laurence Hamilton-Baillie's career has been on a steady rise.
He joined Icon straight from university as a production technical assistant and has since worked across shows including Primal Survivor for Animal Planet, Legend Hunter for Travel Channel and Great Hammerhead Invasion for Discovery Channel.
Icon's Andie Clare says Laurence is one of the hardest-working people she knows and few could switch so easily between the field and the cutting room.
"Adventure is at the heart of everything Laurence does," she adds. "In addition to his camera work, his skillset includes offline editing and drone piloting."
Clare says the curious and mischievous Laurence is the person directors ask for if they want someone to add value to their films.
"Laurence creates unapologetic and powerful material in the edit and delivers goosebump-inducing images from remote, challenging and uncomfortable locations."
Jeremy Wade, host of River Monsters, Mighty Rivers and Dark Waters, says: "In a production company full of multi-talented people, Laurence is the ultimate versatile, safe pair of hands."
JAMES BERKLEY
29
VFX animator, Milk Visual Effects
Nominated by: Will Cohen, chief executive, Milk Visual Effects
Less than five years ago, James Berkley kicked off his career with Milk as a runner. Within four years, he was leading on the animation for major blockbuster projects like Amazon and the BBC's Good Omens adaptation.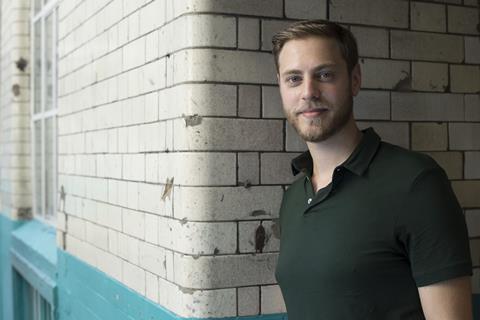 He achieved this through sheer hard work and talent, according to Milk's Will Cohen.
James joined with a "keen interest and passionate eye" and was quickly promoted to junior animator, showing a huge amount of promise and cutting his teeth on Doctor Who. Other credits include ITV drama Victoria and YouTube sci-fi thriller Origin.
"James has a work ethic that goes above and beyond the call of duty whenever needed and without question," says Cohen. "He has on many occasions volunteered to show visiting VFX students and mentees around the studio and share his own experiences and advice with them."
Cohen particularly enjoyed James' work on US film Adrift, on which he spent weeks hand-animating waves for a major storm sequence, handling the challenge with "aplomb and maturity".
Cohen predicts big things for the 29 year-old, who he believes will be "animating everything from fully realistic CG talking to acting creatures" within a decade.
ADAM BEVIS-KNOWLES
26
Head of cameras, Timeline TV
Nominated by: David Harnett, head of operations, Timeline TV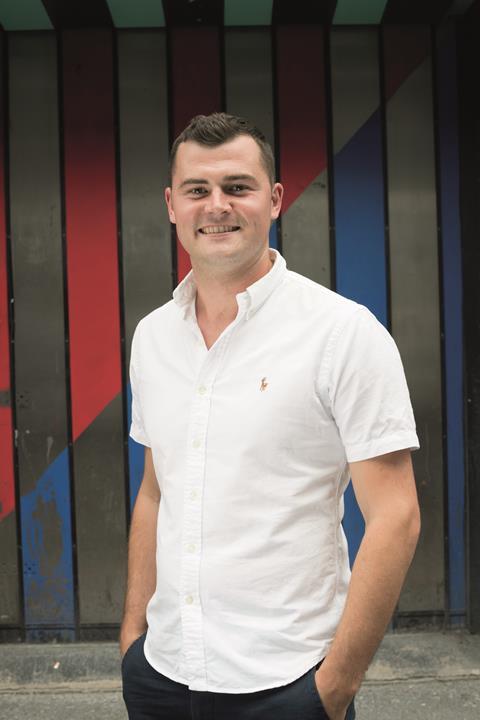 Adam Bevis-Knowles' route into the sector is perhaps as non-traditional as it gets.
Aged 17, he collected a passenger from Heathrow airport as a favour for an unknown stranger from his local cricket club. The stranger turned out to be a TV production manager, who offered him a job as a runner on Sky Sports' cricket coverage, which he started the following week.
A decade later, via freelance camera operation at ITV, Adam is head of cameras at Timeline TV and works closely with directors and production teams as a camera supervisor for large sporting events around the world.
He was part of the team that won a Bafta for BBC1's coverage of the England v Sweden quarter final of the Fifa World Cup 2018.
In addition to camera work, Adam assists the outside broadcast division with bids, helping to write contracts for the Dubai World Cup Horse Racing and BBC Sport Olympic Athletics for Tokyo 2020.
"Adam has gained an excellent reputation for camera operating and is frequently requested by clients," says Timeline TV's David Harnett.
"Given his talent, not only in cameras but also in bid writing, it would not surprise me if he went on to become an OB manager or perhaps a company director."
JAYDEN KIMPTON
23
Motion graphic designer, Noah Media Group
Nominated by: Kim Addy, art director, Noah Media Group
Joining Noah Media Group straight from college, Jayden Kimpton was thrown in at the deep end when tasked with developing live graphics for the Fifa World Cup 2018 for the host broadcaster.
He designed and organised more than 120 different graphics into a set of assets that were delivered to broadcasters globally and ultimately seen by 3 billion people.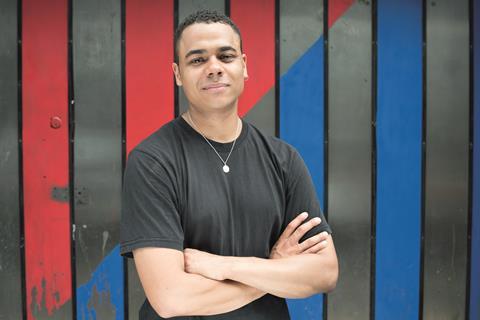 "When Jayden joined us, it was clear that he had enormous ability, and a maturity that was unusual for someone his age," says Noah Media's Kim Teddy. "He is an exceptionally talented After Effects animator and is showing a real flair for Cinema 4D. He is naturally curious and wants to learn new techniques and technology."
Kimpton played an even bigger role on this year's Fifa Women's World Cup by helping to design the live graphics, titles, stings and maps. He has also worked on the Match Of The Day title sequence for the 2019/20 season and Uefa Nations League promos.
"Jayden is a huge asset to our team," says Noah chief executive John McKenna. "He has stepped up to a level delivering work seen by billions around the globe, due to his talent and fantastic attitude. Within 10 years, I can see Jayden running his own teams and maybe even his own studio."
EMILIE THOMSON
29
Dubbing mixer, The Farm
Nominated by: Nigel Edwards, creative head of audio, The Farm
Given the opportunity to work on an episode of Made In Chelsea series 16, Emilie Thomson grasped it with both hands. She prepared by mixing a previous episode and took advice about every detail from the show's usual mixer. One hour into the job with the client, The Farm's producer received a request for Thomson to mix the rest of the series.
"To be a great dubbing mixer you need to have technical knowledge, creative ability and personable skills," says The Farm's Nigel Edwards. "Usually, dubbing mixers are strong in one of these, but Emilie is strong across the board and takes every opportunity to improve her mixing skills."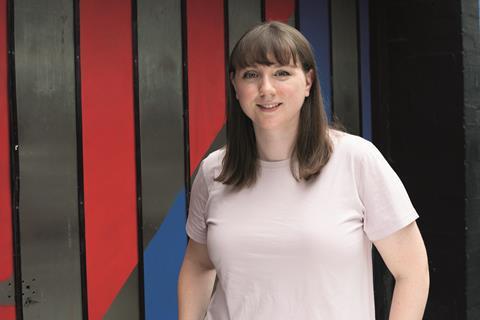 Emilie joined the facility as a runner, quickly progressing to librarian then trainee edit support while training on audio tools in her spare time. That paid off when she joined the tracklaying team on shows like Red Dwarf and Catastrophe.
After 18 months, she moved up to mixing, with her first credited show, The X Factor, leading to the latest series of Britain's Got Talent.
"She embraces new technology, seeks feedback from other mixers and builds strong relationships with clients," says Edwards. "I've no doubt she will be working on the highest-profile docs and drama shows in years to come."