CALLUM AKASS
25
Script editor, Leopard Pictures
Nominated by: Kristian Smith, chief creative officer, Leopard Pictures
Script editor Callum Akass is playfully described by Leopard Pictures' Kristian Smith as "one of those young, infuriating individuals who is bounding up the ladder at lightning speed".
Starting his career as a Creative Access intern and Channel 4 script reader, Callum's career trajectory is testament to his "storytelling ability, charm and humility".
Cool and confident, it wasn't long into his career before Callum led a commissioner meeting, securing a commission soon after – a taster of what is likely to come, as he maintains an "unassuming confidence" around talent, says Smith.
Callum has now established himself as an accomplished script editor, and is currently working on several comedies and dramas, while managing a slate of developments.
These include the forthcoming Worzel Gummidge adaptation helmed by Mackenzie Crook for BBC1, kids' book adaptation Mimi And The Mountain Dragon for the BBC and a drama series to be announced later this year. It's no wonder Smith lauds him as "a valuable and key member of our team".
Callum's progress in the past year is described as enviable and, according to Smith, he will turn his hand to producing very quickly.
LAURIE KIRKHAM
27
Script editor, Red Production Company
Nominated by: Davina Earl, head of development, Red Production Company
Russell T Davies' BBC1 drama Years And Years grappled with complex technological, scientific and political concepts and it was Laurie Kirkham who provided invaluable research that helped develop the near-future world inhabited by its characters.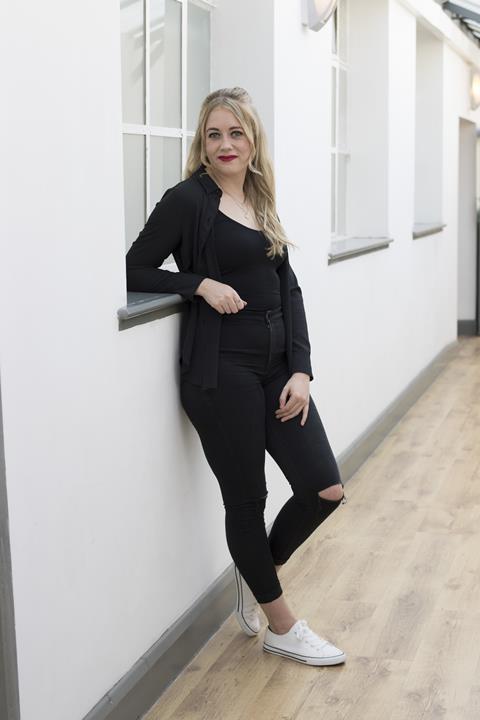 It speaks volumes that she is, once again, working with the acclaimed writer on a drama series about the AIDS crisis that will TX on Channel 4.
While working on ITV's Butterfly, Laurie also conducted detailed and careful research into the transgender community – going on to guide the production and writer Tony Marchant through the sensitive subject matter.
Initially brought on to the project in a research capacity, she impressed so much that she was promptly promoted to script editor.
Described as "cheerful, fearless and fiercely passionate about TV", Laurie is highly regarded at Nicola Shindler's Red Production Company.
Shindler herself notes that the 27 year-old has an "immediate rapport with writers who see her excitement". "Laurie will make a strong and exciting drama producer," Shindler adds.
BRYONY CUNNINGHAM
28
Development executive, Little Island Productions
Nominated by: Helen Flint, managing director, and Suzan Harrison, head of development, Little Island Productions
Little Island's Suzan Harrison says Bryony Cunningham is "one of the most talented young script editors" she has ever encountered.
Bryony's diplomacy and generosity has garnered her respect among writers, many of whom regard her as among the most reliable and responsible script editors they have worked with.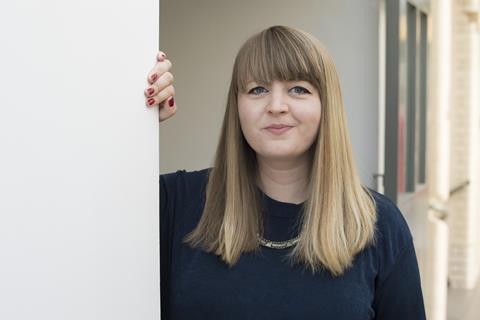 Her commitment to, and love of, the industry is evidenced by the fact she's Little Island's go-to person for information on almost all TV dramas and comedies made in the past 15 years. She also keeps a keen eye on the goings on in the publishing industry, allowing the indie to bid on exceptional titles before others.
Bryony particularly excelled while working with writer David Nicholls on Sky Atlantic and Showtime's Bafta award-winning Patrick Melrose last year.
After joining Little Island in 2016 as an assistant production co-ordinator, she was promoted after a year to development executive, and now focuses on seeking out the best new writers.
"As Bryony rises through the ranks, she will be someone who will be sought after for broadcast commissioner roles," says Harrison.
FLORENCE HADDON-CAVE
28
Script editor, Left Bank Pictures
Nominated by: Andy Harries, chief executive, Left Bank Pictures
Florence Haddon-Cave was "born to be in this business", says Left Bank's Andy Harries. "In 10 years, I am certain she will be one of the major executive producers in the industry," he adds.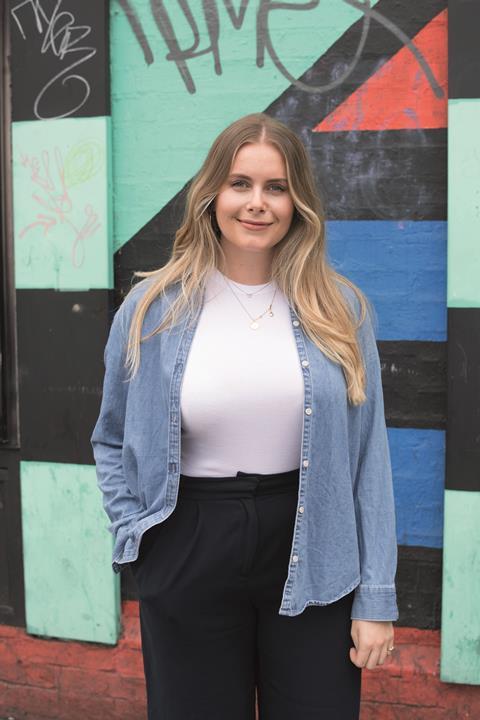 Starting out at Left Bank in 2014 as a runner before becoming a PA, Florence has continued to work her way up, serving as script editor on series three of Netflix's The Crown and diving into development on series four.
Credited with a sense of humour, an eye for a story and an "extraordinary" ability to multitask, Florence's people skills are described as "second to none". On set, she makes visitors feel included and appreciated, and her colleagues say she never forgets a birthday.
Florence works closely with Left Bank's development team, reading scripts and playing a significant role in pitch meetings. Recently, she encouraged the indie to buy the rights to James Graham's Quiz before its transfer to the West End.
Left Bank creative director Suzanne Mackie, who worked with Florence on The Crown, showers her with praise. Given the 28 year-old's "positivity, intelligence, sensitivity and curiosity", Mackie predicts: "It won't be long before Florence becomes a great producer".
JAMES GANDHI,
25
Head of drama development, Studio Lambert
Nominated by Susan Hogg, head of drama, Studio Lambert; Preethi Mavahalli, executive producer, Mammoth Screen
In just three years, the "intelligent" and "diligent" James Gandhi has gone from working as a trainee script editor at Mammoth Screen to heading up drama development at Studio Lambert.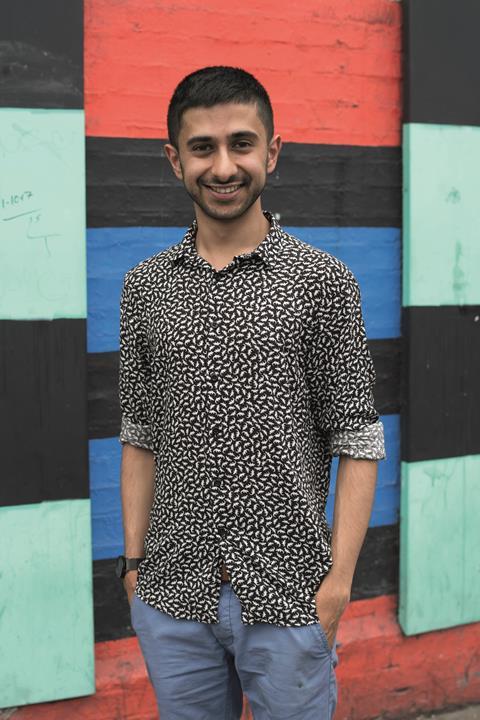 Since joining in April, James has made his mark on the role, recently securing an A-list writer for what Studio Lambert's Susan Hogg calls a "very difficult" project and working on several shows, including upcoming BBC1 three-parter Shamed.
While a script editor at Mammoth, he found and commissioned writers for episodes of the long-anticipated BBC1 adaptation of Malorie Blackman's Noughts + Crosses, while also working alongside scribes and executive producers in writers' rooms and with the likes of journalist Carole Cadwalladr and Casualty co-creator and screenwriter Jeremy Brock on several different projects.
James is credited with being able to troubleshoot any problem and possessing an extensive skill set. "I can see no limit to James' achievements," says Mammoth Screen's Preethi Mavahalli.
"He has already achieved so much at such a young age, and he is capable of anything – James is guaranteed to make a massive impact on the industry during his career."
HELENA MURPHY
28
Development executive, Hartswood Films
Nominated by: Sue Vertue, chief executive, Hartswood Films
With an encyclopaedic knowledge of TV and unique insight and ability, development executive Helena Murphy is described by Sue Vertue as "Hartswood Films' secret weapon".
Since joining the Sherlock indie in 2016, Helen has set about ensuring that Hartswood is at the forefront of the industry's mind – from participating in Bafta Elevate and Rocliffe panels to fostering relationships with talent organisations.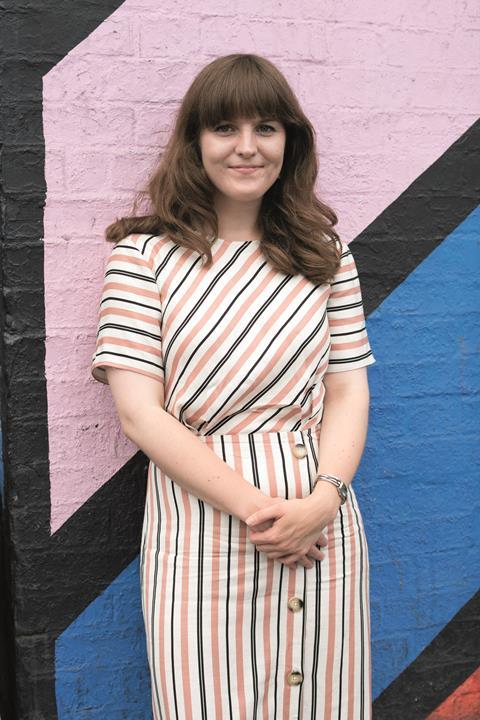 Helena has worked as a development producer for comedy competition London Sketchfest, a production assistant at BBC Edinburgh Festivals, script researcher on Holby City and a script exec at Sony Pictures Television.
At 28, her roles in development have gifted her with an enviable contacts book and a deep understanding of the US studio system, which have proved invaluable to projects at Hartswood.
"Helena's assessment of projects and scripts has become the gold standard within the company," says Vertue.
Helena's eye for talent has already resulted in finding and placing a major development project with an SVoD. "You just trust that she is discovering the very best stream of writing talent our industry has to offer," says Vertue.
"Helena has a wonderful future ahead creating shows that we'll all love to watch."