NATHAN BRYON
28
Writer
Nominated by: Marc Simonsson, film & TV agent, MMB Creative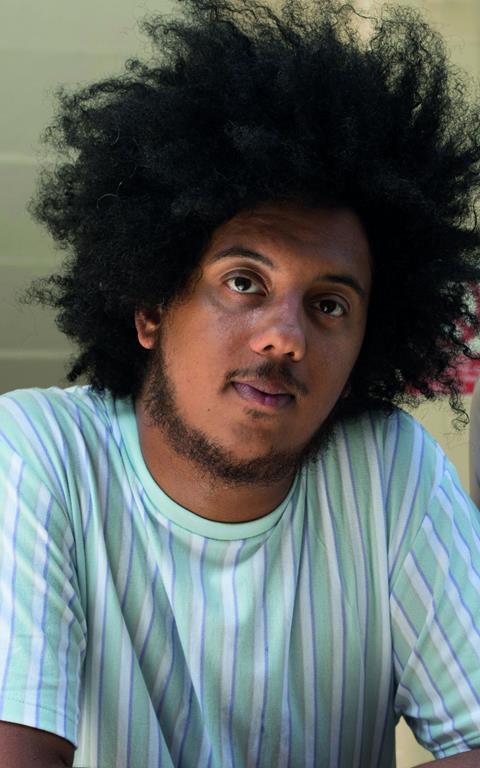 Nathan Bryon might initially be recognisable from his acting credits, which include performances in Some Girls and Benidorm.
However, as a writer, he has worked on CBeebies' Rastamouse and CBBC's Swashbuckle and Apple Tree House. His credentials have secured him a three-picture book deal with Penguin Random House, with his first, Look Up!, hitting shelves in June. Animation studio Illuminated Films has optioned the work to develop as a TV series.
He also co-created a Sky Arts short called New Blood, starring Samson Kayo and Jane Horrocks, which landed a Broadcast Digital Awards nomination. It is now being developed as a series for Sky 1.
Nathan has various other projects in development with several indies as well as a feature with BBC Films.
MMB Creative's Marc Simonsson says Nathan's passion for creating work about his black British experience and focus on diverse, nuanced stories make his writing "stand out in an industry craving to be more reflective of the society it represents".
"Nathan's ability to adapt and work across multiple platforms has developed him into the well-rounded writer he has become," adds Simonsson. "He is not the type to sit on his laurels."
JEROME BUCCHAN-NELSON
28
Screenwriter/story producer
Nominated by: Diederick Santer, drama producer; Cameron Roach, head of drama, Sky
Jerome Bucchan-Nelson's talent has caught the eye of two of drama's most respected figures: Sky's Cameron Roach and former Kudos managing director Diederick Santer.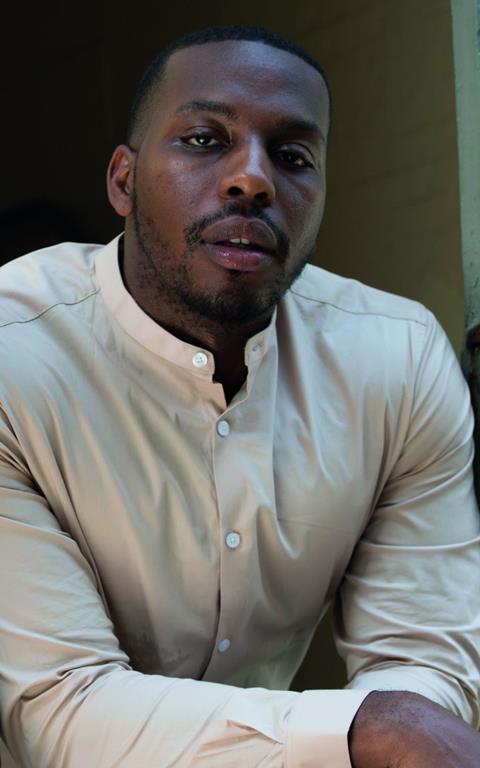 His career kicked off at the tender age of 21 when he won a nationwide writing competition to pen episodes for youth-skewing EastEnders spin-off EastEnders: E20, swiftly followed by winning a Hollyoaks writing competition.
"He studied at the university of TV," says Santer, hailing the man who, at the age of 28, already has seven years' experience in an incredibly tough industry. Since the competition success, Jerome has racked up an impressive list of credits, including writing and story producing for Sky 1's Bulletproof and working on Casualty, Holby City and Emmerdale episodes. "
Jerome's work is characterful and dynamic, and he has great commercial instincts," says Santer. "He knows what audiences want, both in the UK and US, and he has great potential to be creating and running his own shows for years to come."
Roach, who now oversees Bulletproof, predicts Jerome will be helming his own shows within a decade: "He will emerge as a true team leader in his own right."
GEORGIE FULLER & DANNI JACKSON
Both 28
Writers/performers
Nominated by: Ben Worsfield, development producer, Comedy Central and Paramount UK; Rebecca Hewett, executive producer, Comedy Central Digital
Georgie Fuller and Danni Jackson are no strangers to the pages of Broadcast.
The pair, who have been making comedy together since meeting on a performing artists BTEC at the age of 16, have twice been nominated for Broadcast Digital Awards for their Comedy Central International series Bad Snappers for Snapchat Discover, which has amassed more than 20 million views over three series.
Their latest series, Bad Cramps, has become Comedy Central's most successful online series to date, scoring more than 1 million views, while their success has crossed borders, with Comedy Central Arabia remaking Bad Snappers.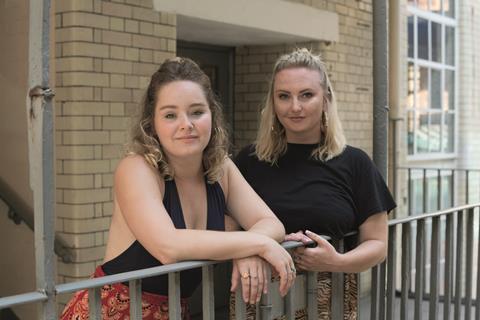 "Danni and Georgie are smashing it," says Comedy Central development producer Ben Worsfield. "It's rare that you find such a relatively new duo who are able to translate the funniest, most endearing elements of their real life into a scripted show without losing their authentic magic within the machines of notes, rewrites and production."
Comedy Central's Rebecca Hewett says the pair will "grab each next rung of the ladder with ease and confidence".
HALEEMA MIRZA
27
Writer
Nominated by: Emma Obank and Abby Singer, agents, Casarotto Ramsay & Associates
Haleema Mirza's burgeoning writing career has strong foundations. Having graduated from the National Film and Television School in 2017 with an MA in screenwriting, she was selected for the ultra-competitive Channel 4 screenwriting programme this year.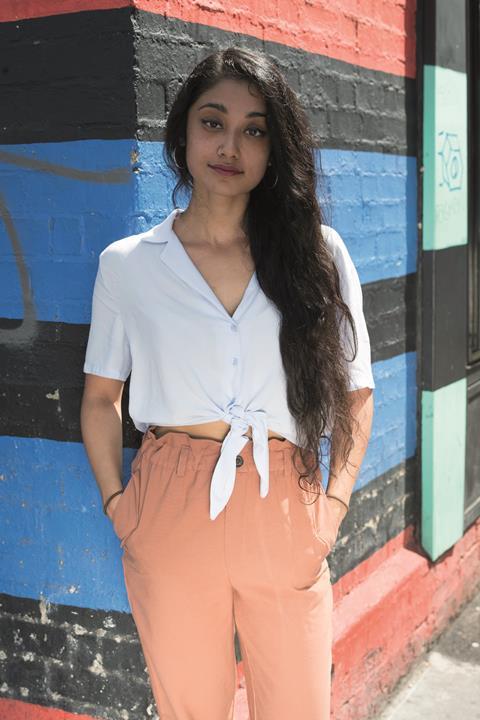 In between, she signed to literary agency Casarotto Ramsay & Associates and, according to agent Emma Obank, has been "prolific" ever since.
Specialising in comedy, drama, sci-fi and thriller, Mirza explores tough subjects such as race and mental health in her work. Her original dystopian thriller Rivers Of Blood was recently picked up by The Forge, while her crime series treatment The Rise has been optioned by Blueprint Pictures.
"It is rare for such a young writer's range to be so broad and so good," says Obank. "Her biggest strength is being able to look at stories through a unique, and yet engaging, lens.
"She is also extremely hardworking and prolific. She has some very serious deadlines to meet – and yet manages to meet them."
Her agents say they "constantly receive amazing feedback from producers" about Haleema, who is also penning the plot script for an adaptation of AA Dhand's novel Streets Of Darkness for a major broadcaster.
ALANNAH OLIVIA
28
Writer/director
Nominated by: Alex Rusher, literary agent, Independent Talent Group
Armed with a fierce wit and a sharp observational eye, Alannah Olivia has a habit of leaving producers enthralled.
She started her career as an actress, which inspired her to write stories about young ethnic modern women. Independent Talent Group signed the 28 year-old just a year ago off the back of a first draft of her original script, Olives.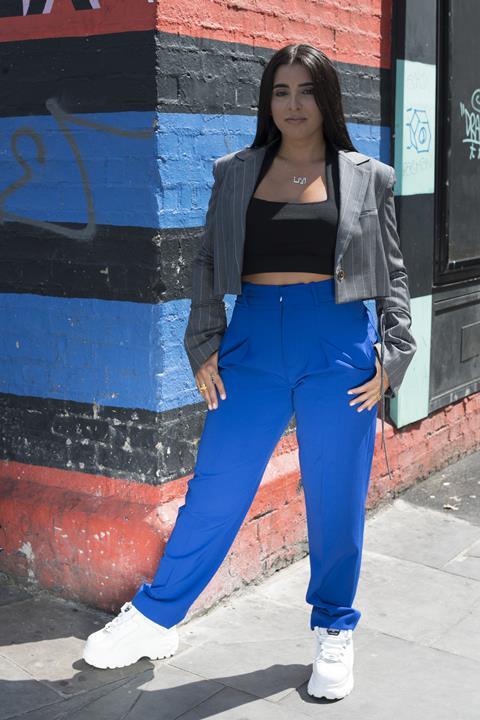 Since than, she has had scripts commissioned by the BBC and Channel 4 and has won a place on this year's Bafta crew for directing.
Inspired by US programming, Alannah's storytelling is described as "intuitive and savvy". She challenges stereotypes of Middle Eastern women while maintaining a "fierce tenderness" for her characters, says Neon Ink co-founder Julia Walsh, with her "explosive vision" helping her find wonderful ways to tell stories of identity and youth.
Walsh's Neon Ink co-founder Kate Lewis describes her work as "raw" and "funny".
Leftbank development executive Nawfal Faizullah says Alannah is "one of the most kickass new talents I have encountered", while Independent Talent Group's Alex Rusher says: "Within 10 years, Alannah will doubtless have various hit TV shows. Her features will tell stories of those not yet properly represented on our screens."
LAURA EDWARDS
29
Writer/performer
Nominated by: Ian Lamarra, creative director and co-founder, Alaska TV
With writing, producing, presenting and editing experience, Laura Edwards is a multi-talented individual who has impressed employers with her ability to make an audience "laugh, think and engage", says CBBC producer Sophie McCoy.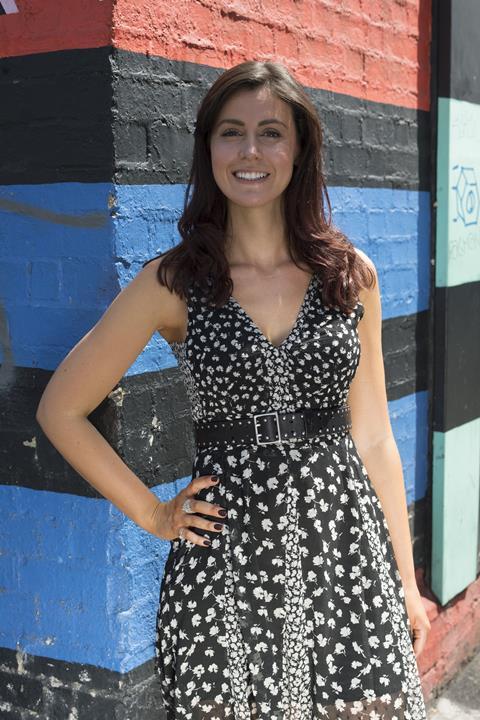 Laura has written episodes for Hat Trick's online comedy channel, scripted videos for CBBC's Whoops I Missed The Bus and edited short films for the Buffer Film Festival.
She also performs stand-up comedy, creates and appears in comedy sketches on YouTube and has presented live red carpet coverage of the Brits for video streaming app TikTok, on which she has more than 1 million followers.
Impressed by Laura's ability to fully commit to a joke, Alaska TV's Ian Lamarra says she has the potential to be the Victoria Wood for a new generation.
"I had the pleasure of working with Laura on three series of a weekly Saturday morning CBBC show," he adds. "She is an absolute star – completely professional, reliable and lots of fun to work with."
McCoy says Laura has the ability to write and develop ideas around any subject – and often with little notice.
"Laura is a very expressive and eloquent writer who always brought lots of creative ideas to the table and artfully turned words into engaging and well-delivered performance," she adds.