The Voice UK executive producer Moira Ross is leaving Wall to Wall after four years to launch Objective Productions' entertainment label.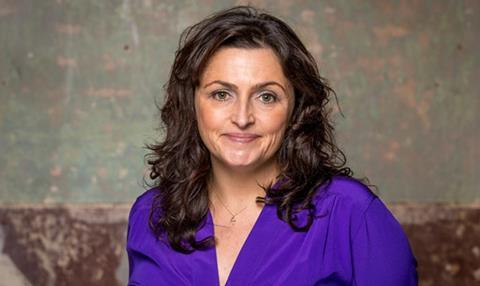 Ross will establish Panda Television, where she will be tasked with creating new studio entertainment hits and taking on Objective's existing slate of shows in the genre, including The Cube.
She will oversee the fifth series of BBC1's The Voice UK through to its conclusion before making the jump to Panda in April, where she will report to Objective chief executive Layla Smith.
"I'm looking forward to creating some fresh home-grown entertainment, and have no intention of taking my eye off the ball when it comes to Saturday night shows," Ross said.
Smith added: "When it comes to entertainment, Moira's track record speaks for itself - she is quite simply the best in the business."
The creation of Panda forms part of a wider restructure at Objective. The All3Media indie has already established factual entertainment label Second Star Productions, led by former Sky commissioner Deborah Sargeant, while it is still finalising the structure of a comedy unit.
Ross' departure will not impact Wall to Wall's commitment to entertainment. Managing director Richard Thomson said the company remains "hugely invested" in the genre and is working on a number of projects, including recently commissioned ITV quiz 500 Questions.
He added that discussions are "ongoing" over whether Wall to Wall will continue to co-produce The Voice when it moves from BBC1 to ITV next year. There has been speculation that ITV will look to move the co-production deal with Talpa in-house.
Ross has overseen all five series of The Voice for BBC1 after joining Wall to Wall in 2012. Prior to this, she was BBC editor of format entertainment and the executive producer of Strictly Come Dancing.
Ross also looked after Tonight's the Night, So You Think You Can Dance and the Eurovision Song Contest, as well as being a showrunner on two series of Dancing with the Stars for ABC in the US.