'Completely compelling – I cared so much about these people. It was talked-about TV, made with ambition and panache'
The second series of this Studio Lambert production landed on BBC2 just as the world was shutting down due to Covid-19. With viewers trapped indoors and unable to travel, Race Across The World provided the escapism they craved, while celebrating different cultures and the kindness of strangers.
The show exceeded its slot average by 47%, peaking at 4.3 million (up a million on series one), making it BBC2's highest-rated unscripted show, outside of Top Gear, since 2013.
The teams raced from Mexico City to Ushuaia in Argentina (the world's southernmost city), travelling through 17 countries in 53 days and encountering government-declared state emergencies on three occasions.
Each pair confronted personal issues on the road, while the series culminated in the most dramatic of finales, with only a few seconds separating the winners from the runners-up.
The judges praised the show's superb casting and production, with one stating that it was "completely compelling – I cared so much about these people".
Race Across The World was "talked-about TV, made with ambition and panache", said the same judge, with another describing it as "ambitious" and "authentic". A third judge said it was "a brilliantly made series that had warmth and heart".
SHORTLISTED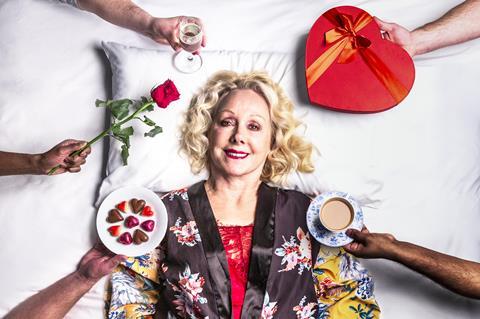 Five Guys A Week
Label1 for Channel 4
Label1's format, in which five men move in to live with a single woman, proved there are still unexplored avenues in dating programming. The format benefits from a broad range of casting (and some niche dating criteria) and is now being remade in seven international territories.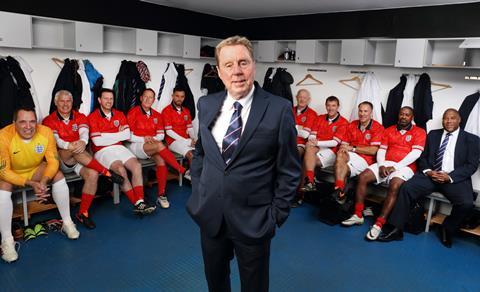 Harry's Heroes: Euro Having A Laugh
Talkback for ITV
Following the success of Harry's Heroes: The Full English, series two followed the ex-England pros on a tour of France, Italy and Germany. The squad was bolstered by cameos from Michael Owen, Vinnie Jones and Teddy Sheringham, with a frank conversation between Paul Merson and Neil Ruddock providing one of the emotional highlights.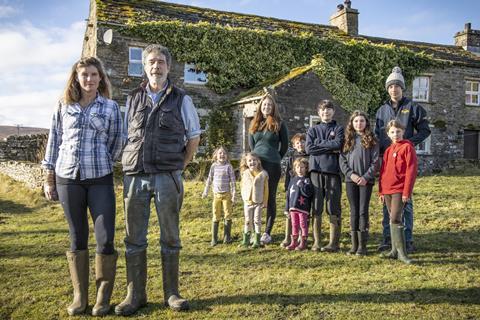 Our Yorkshire Farm
Renegade Pictures/Motion Content Group for Channel 5
Our Yorkshire Farm was C5's factual ratings smash of 2020, with average viewing figures of 3 million. The Renegade Pictures and Motion Content Group production follows Amanda and Clive Owens as they raise nine children and run a 2,000-acre hill farm in the Yorkshire Dales.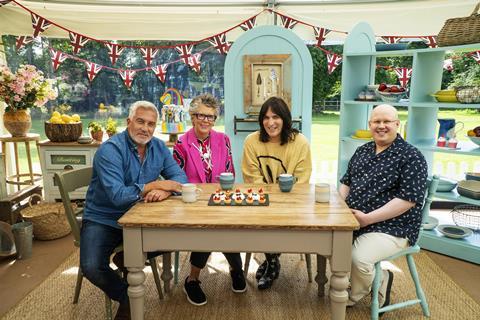 The Great British Bake Off
Love Productions for Channel 4
As one of the first major series to be shot and broadcast during lockdown, the Love Productions show pioneered groundbreaking ways of filming safely. With Matt Lucas bedding in as host, episode one consolidated to 11.4 million, C4's biggest audience since at least 2002.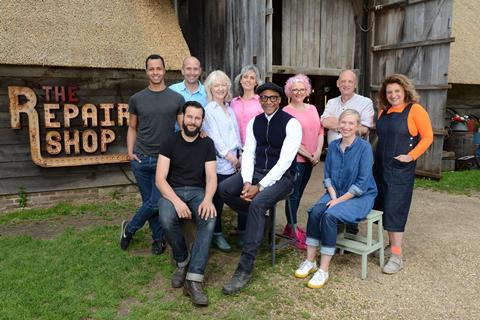 The Repair Shop
Ricochet for BBC1
Since the Ricochet show launched in 2017, it has transitioned from a modest daytime series to a BBC1 peak evening format. The warmth and ingenuity of the team in the barn drew an average of 6.3 million viewers, with the first episode securing an impressive 28% share.