The Blu-ray Disc Association (BDA) has detailed its plans for incorporating 3D into its disc format, with full resolution per eye currently its preferred specification.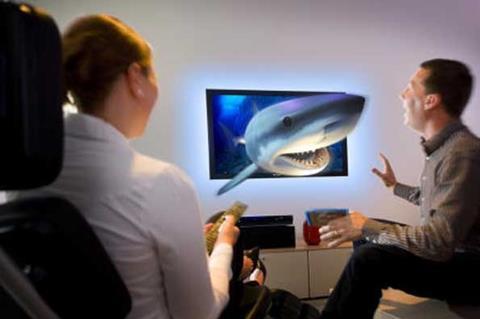 The BDA, which comprises motion picture studios, IT and consumer electronics companies, is working on a uniform spec to ensure consistent delivery of 3D content across the Blu-ray Disc Platform.
It is examining a number of criteria but at a minimum, the specification will require delivery of 1080p resolution to each eye and backward compatibility for both discs and players.
This means that 3D discs will include a 2D version of the film that can be viewed on existing 2D players and 3D players will enable consumers to playback their existing libraries of 2D content.
"The BDA intends to take full advantage of the format's high bandwidth and capacity to achieve the very highest possible quality 3D experience," said Victor Matsuda, Blu-ray Disc Association Global Promotions Committee Chair.
"Just as Blu-ray Disc has paved the way for next generation, high definition home entertainment, it will also set the standard for 3D home viewing in the future."
The current BDA efforts provide individual companies with the technical information and guidelines necessary to develop and announce products pursuant to their own internal planning cycles and timetables.
A final specification for 3D Blu-ray is expected to be published in December.
Even though an industry-wide Blu-ray 3D standard is yet to be established, some manufacturers are ploughing ahead with their own technology, a position that could result in a format war similar to the one in the 1980s between VHS and Betamax or more recently Blu-ray and HD-DVD.
Sony is backing "active shutter" technology, using electronic glasses containing tiny shutters that open and close rapidly in synch with the television image to create a 3D impression.
The company said last week that it will introduce a 3D compatible Bravia HDTV in 2010.
Meanwhile Panasonic, which is also backing full resolution per eye in its 'Full HD 3D' drive, has gone on record saying that it also intends to bring 3D to the home by 2010.
At the other end of the scale, Philips, for one, has decided to leave any 3D announcements until 'the market is ready'.
A standard for broadcasting 3D content to the home is also still to be decided upon.