Since Gladiator first put British VFX firms on the map, they have cemented their reputation for excellence. Tim Dams looks at how the sector went from cottage industry to global leader
Not so long ago, the UK's visual effects sector was little more than a cottage industry. It honed its craft during the 1980s and 1990s by exploiting advances in digital technology on high-profile, big-budget commercials, before things changed dramatically after the millennium.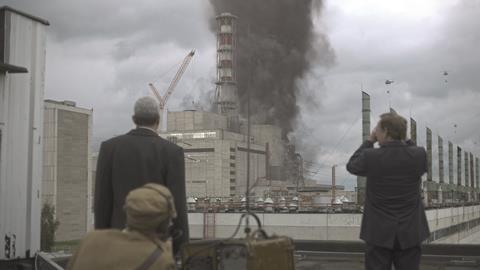 The Mill London managing director Sean Costelloe believes his company's VFX Oscar win in 2001 for Gladiator signalled the UK's arrival on the international scene, and arguably the most important moment was Warner Bros' decision to produce the eight films of the Harry Potter franchise in the UK.
Harry Potter showcased the abilities of British VFX artists to Hollywood and, most importantly, the franchise provided consistent work for nearly a decade.
"Harry Potter created a secure environment for the visual effects industry to grow," says Framestore global managing director of film Fiona Walkinshaw.
Growing sector
Attractive tax reliefs, introduced for film in 2007 and high-end TV in 2013, also proved vital in luring big-budget productions to the UK, as did the sector attracting artistic talent from around the world.
DNEG chairman and chief executive Namit Malhotra believes London's reputation as a "melting pot" has played a huge role in the sector's development, and MPC chief executive Mark Benson agrees, stating that upwards of 40% of the creative and technical talent at the VFX firm's London base are from outside the UK.
The cluster of facilities around Soho also plays its part, allowing complex work to be shared between fi rms, talent to find work and clients to move easily to production centres like Pinewood and Leavesden.
Increasing demand for content, particularly from streamers, is fuelling the next phase of growth.
"Projects from China and India want to come to the UK to access the talent pool here"
Namit Malhotra, DNEG
Framestore, for example, is working on projects for Amazon, Apple, Netflix and Disney+, and DNEG's Malhotra believes visual effects "have become a bigger part of storytelling and production, and are now widely used to replicate action, environment and creatures". Demand, he explains, is not just coming from Hollywood.
"Projects from China and India want to come to the UK to access the talent pool here," he says.
In recent years, the big corporate trend in visual effects has been the globalisation of the British industry. France's Technicolor, for example, owns both MPC and The Mill, while India's Prime Focus acquired Double Negative (now DNEG) in 2014 and China's Cultural Investment Holdings Co took a 75% stake in Framestore in 2016.
Technicolor's takeover of MPC in 2004 was a "catalyst for enormous change, which allowed us to grow exponentially", says Benson. It has grown from a single base in London to comprise four offices in North America, plus offshoots in Bangalore, Shanghai, Amsterdam and Paris.
Framestore employs 2,500 people worldwide, with offices in London, India and four in North America. DNEG is even larger, with around 6,000 staff across London, four sites in India and three in North America. The Mill, meanwhile, has 1,000 employees across London, New York, Chicago and Bangalore.
"It is the people and the pipeline that make us successful. Hollywood studios don't want to take risks – they want to be confident you can deliver at scale"
Fiona Walkinshaw, Framestore
Such is the complexity of contemporary VFX that productions are often worked on around the clock in different time zones. For example, where the movie Gladiator required fewer than 100 VFX shots, tentpole titles now routinely have more than 2,000.
"You need to be able to deliver at scale across global locations, so having a robust pipeline is very important," says Framestore's Walkinshaw. "I always say that it is the people and the pipeline that make us successful. Hollywood studios don't want to take risks – they want to be confident you can deliver at scale."
Benson adds: "We have invested significantly in pipeline development, so we can seamlessly work across markets. Reducing timelines in delivering work is a key factor in being more competitive."
As such, success in VFX is largely about project-management skills, investing wisely in technology, client experience and access to the best talent. Benson stresses the importance of meeting budgetary expectations and not compromising on creative quality.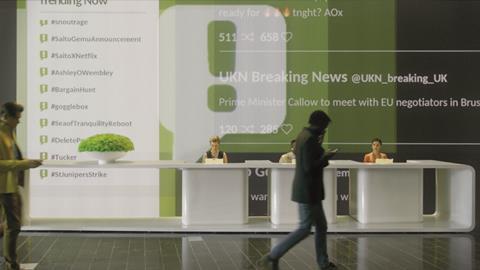 Not all VFX houses are global behemoths – there are smaller but growing fi rms such as Milk, Outpost, One of Us, Vine FX, AxisVFX, BlueBolt, Freefolk and Jellyfish.
Despite all this change, the issues facing the sector have remained the same for many years. "Reduced schedules and price pressure within the market is a big challenge," says Costelloe. Price competition has led to a focus on working conditions too, with union Bectu leading campaigns against a long hours culture.
Brexit is also a concern, with VFX firms worried about their continued ability to attract European talent if visas are expensive or hard to come by.
Benson notes the uncertainty, but says Brexit hasn't proved a major issue yet, pointing to Netflix's recent decision to take a long-term lease at Pinewood as a major vote of confidence in the British industry.
Walkinshaw also acknowledges the fears around Brexit but, like many of her counterparts, she is optimistic about the future of the sector.
She says it has flourished before during challenging periods, when exchange rates have fluctuated, incentives have changed, or competition has stepped up from countries such as Canada. "There is so much demand for content. My view is to stop worrying."