"These terrific performers were really exceptional and they never made any part of the show seem worthy"
Originally pitched as an animation, Apple Tree House got a new lease of life when it was instead commissioned as a live-action drama.
Making 30 episodes of a new show on location with a young cast is, of course, no small undertaking, but under the guiding hands of the Rastamouse team of Eugenio Perez and Gregory Boardman, what emerged was something quite special.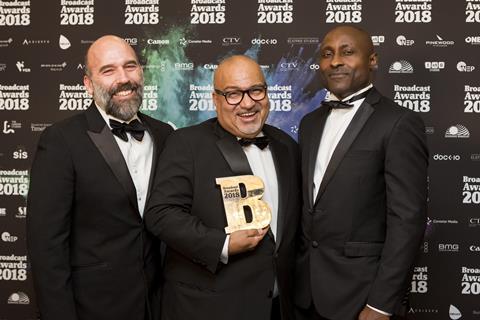 Shooting on a real inner-city estate in east London gave the stories an instant authenticity, reflecting the childhood and communities of its creators: Akindele Akinsiku, Maria Timotheou and William Vanderpuye. The show retained some animated flourishes in its ambitious but seamless transitions into the inner thoughts of its characters.
The drama captured the fun and value of close neighbourhoods and friendships. Deploying a light touch on politics, race and recycling won praise from the judges, as did its joyful soundtrack and songs from composer Andrew Kingslow.
But what truly made it stand out were the fresh, natural performances from the three young actors in the lead roles. Cast from more than 1,000 auditions, the children were "superb", said one judge.
"These terrific performers were really exceptional and they never made any part of the show seem worthy," another judge concluded.
SHORTLISTED
DO YOU KNOW?
7 Wonder for CBeebies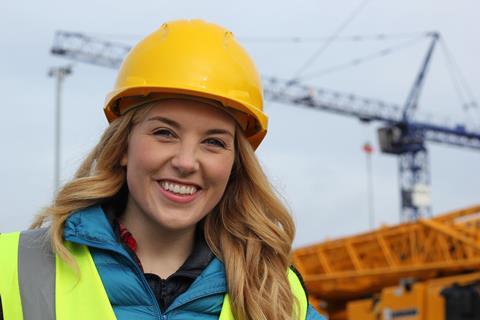 "A clever way of doing pre-school factual without it feeling like a lesson," was the judges' verdict on the first series of technology vlogger Maddie Moate's exploration of how things work and how they are made.
From cranes and bricks to toilet flushes, pasta, dishwashers and bin lorries, the series offered bite-sized bits of information about the world for its young audience to take away.
GET WELL SOON HOSPITAL
Kindle Entertainment for CBeebies
Armed with songs, Dr Ranjit Singh and his puppets sought to ease children's fears about all things medical in this factual series.
The judges found its take on medical procedures, illnesses and medicines fun, reassuring and inclusive, concluding: "The production team are in their stride and know exactly what they're doing."
GO JETTERS CHRISTMAS SPECIAL: THE NORTH POLE
CBeebies & BBC Worldwide for CBeebies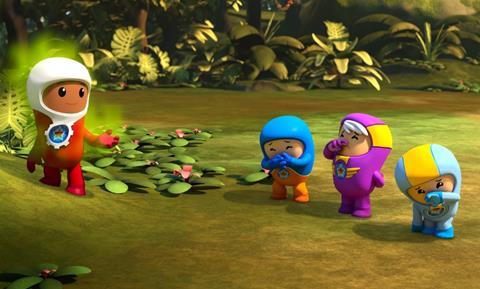 Jet-setting friends Kyan, Lars and Foz, plus their disco-dancing unicorn teacher Ubercorn, journeyed to the ends of the Earth in a double-length episode in which they had to help Santa recover his presents from his sleigh after it was stolen by Grand Master.
After the initial batch of 52 episodes, a second series is now in the works.
LILY'S DRIFTWOOD BAY
Sixteen South for Nickelodeon Jr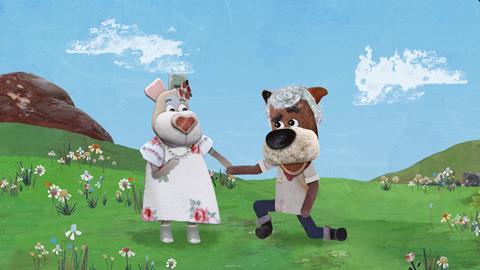 The second successive nomination for this animation, which uses natural objects throughout, is recognition that it has "upped its game", said our judges, who noted its attention to detail and increased use of close-ups.
It won praise for its "aspirational" qualities and ability to deal with complicated dilemmas with warmth and reassurance.
SCHOOL OF ROARS
Dot To Dot Productions for CBeebies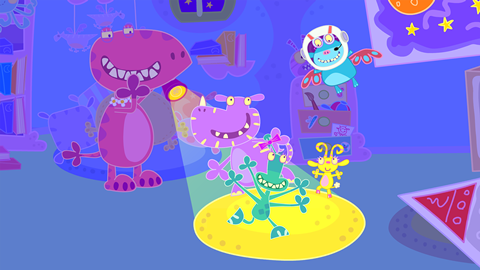 Vocal turns from Kathy Burke, Andrew Scott and Sarah Lancashire sealed the deal for this animated series, which took some of the sting out of starting school by showing it through the eyes of five fun-loving monsters.
From learning to stop fidgeting and avoid toilet problems in class to counting the legs of spiders, School Of Roars offered a fun take on childhood life lessons.