"Science fiction with heart. Beautiful, original, funny and touching"
Charlie Brooker impishly set out to wrongfoot anyone who worried that in switching from Channel 4 to the global sandpit of Netflix, he would somehow 'sell out' and Americanise his anthology.
A day-glo fantasy set in a fictional California town, an often sweet love story chock-full of bombastic 1980s tunes and even a sort of happy ending – was this the same show?
Of course, this was a deliberate provocation. Beyond its surface sheen, San Junipero was a smart riff on the drama anthology's preoccupation with the impact of technology on human lives.
Its soundtrack, meanwhile, provided a running commentary on the unfolding story – Belinda Carlisle's Heaven Is A Place On Earth will never sound the same again.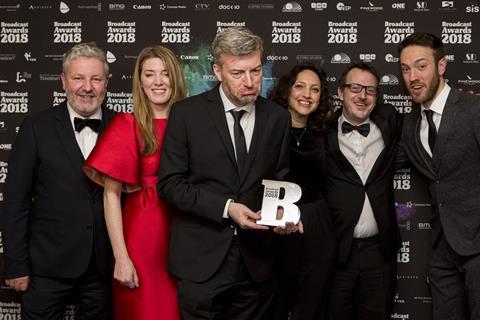 San Junipero became an instant classic of its kind, anchored by compelling performances from Mackenzie Davis and Gugu Mbatha-Raw.
It picked up Emmy and Bafta Craft nominations, its light-touch treatment of a mixed-race gay relationship won much praise, and it entered the US zeitgeist as a touchstone reference on Saturday Night Live and Riverdale.
"Science fiction with heart" is how one judge summed up the hour, while others praised its "uplifting" and "moving" qualities, noting that Brooker did not sacrifice his dark humour in this atypically sunny episode.
As one concluded, this Black Mirror was "beautiful, original, funny and touching".
SHORTLISTED
AGAINST THE LAW
BBC Studios for BBC Two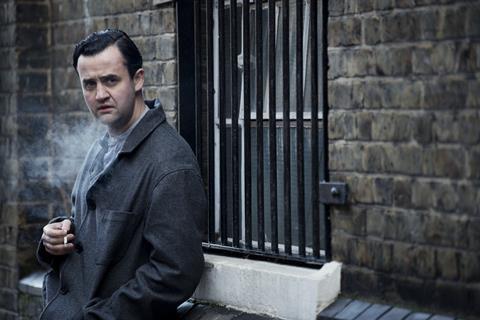 Commissioned out of BBC Factual, this centrepiece of the Gay Britannia season was shot for £500,000 in just 10 days, with judicious use of distinctive tableaux to avoid resetting scenes too often.
First-time drama director Fergus O'Brien brought out a career-best performance from Daniel Mays and successfully wove real-life testimonies into this unflinching look at the brutality homosexuals faced prior to the 1967 Sexual Offenses Act.
DAMILOLA, OUR LOVED BOY
Minnow Films for BBC One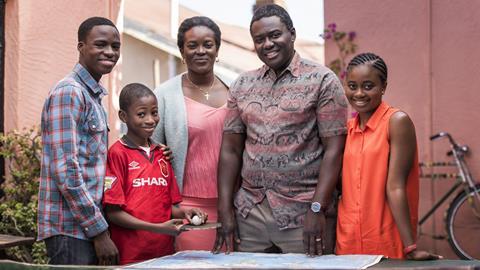 Writer Levi David Addai worked closely with the Taylor family to bring their son's story to life. Early on, Addai deliberately sought to avoid true-crime clichés about the tragic death of a child, opting instead to craft a film showing Damilola's effervescent personality and the loving domestic life of his family.
The drama also successfully immersed the BBC One audience in Lagos as well as London.
MURDERED FOR BEING DIFFERENT
BBC Studios for BBC Three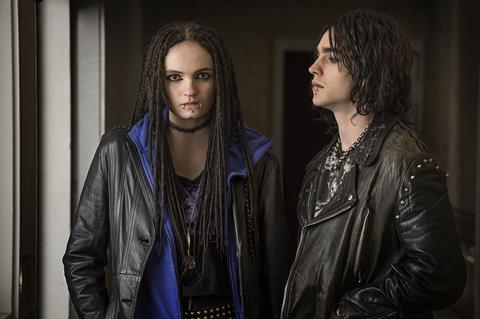 BBC Three explored a true-life case of hate crime in the third of its Murdered… fact-based dramas. Drawing on his experiences growing up in Lancashire, writer Nick Leather's script deftly weaved the gritty and romantic, while director Paul Andrew Williams coaxed a revelatory performance from lead Reiss Jarvis, one of a cast of non-professionals drawn from the deprived area of Bacup where the murder took place.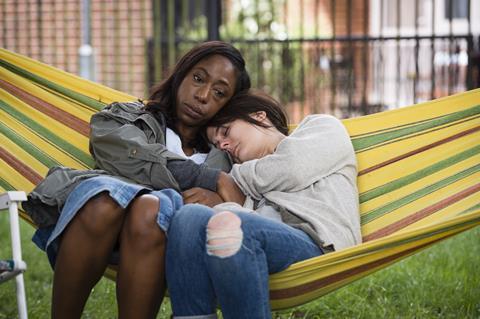 Zadie Smith gave the thumbs-up for Rachel Bennette's 90-minute adaptation of her sprawling 300-page novel, proclaiming that it "improves upon my efforts in so many places".
High praise indeed for a 90-minute piece taking in race, class, love, desire, sex, gender, hatred and violence, which director Saul Dibb shot in semi-guerilla style over three weeks on the streets of Kilburn.
TO WALK INVISIBLE
BBC Studios, BBC Wales, Lookout Point, Masterpiece and Open University for BBC One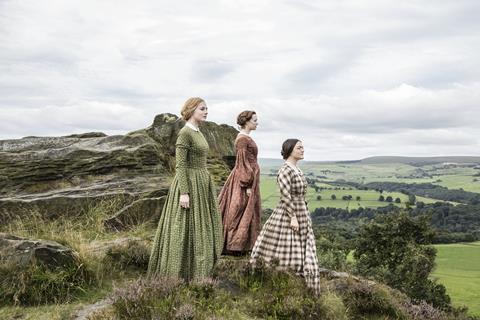 In this bold passion project, writer-director Sally Wainwright focused on the lives of the three sisters as they battled for recognition.
Heartache and mischievous comedy blended in a film that managed to feel both contemporary and authentic.
Award sponsored by Elstree Studios