'The natural extension of a brilliant brand with a perfectly suited affiliated brand'
RDF Television for All 4
With upstart online travel companies eating into Thomas Cook's business, there was an obvious benefit to pairing with a leading format to create a family-oriented programme that would benefit both parties.
The brands complemented each other from the outset, giving Channel 4 a new strand to its Secret Life Of… format and enabling Thomas Cook to showcase its family holiday services.
The Secret Life Of 5 Year Olds On Holiday featured children, many of whom had not travelled abroad before, enjoying family activities and fresh experiences, including traditional Turkish mud baths and swimming in the sea.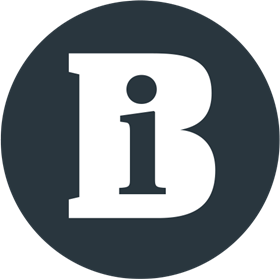 More in-depth information on all shows entered into the Broadcast Digital Awards can be found on our Programme Index.
The second series of the show, which moved from digital platform All 4 to a one-hour linear primetime slot, attracted 1.8 million viewers, outperforming the slot average across all demographics. This included a 65% increase in all viewers and triple-digit gains for 16 to 34 year-olds. The show also proved popular on social media, with 35,500 social interactions.
The judges praised the "seamless integration" of a brand that enhanced the editorial of a show to bolster ratings.
"The natural extension of a brilliant brand with a perfectly suited affiliated brand," said one judge. "It was demonstrative of how a content partnership doesn't have to feel too advertorial. The integration brought to life all the warm content that already existed within the format."
HIGHLY COMMENDED
DAVE IN PARTNERSHIP WITH CALM
UKTV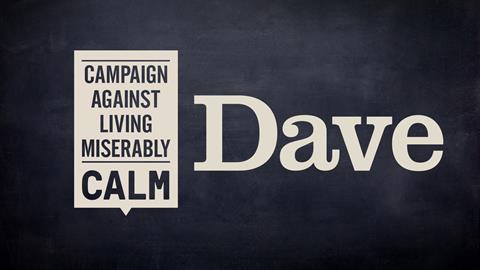 With suicide the biggest killer for men under 45, Dave's predominantly male demographic offered the perfect opportunity to increase awareness of suicide prevention charity Calm.
Through the partnership, Dave championed Calm's work, promoting the charity while firming up Dave's reputation as a channel conscious of its audience.
SHORTLISTED
ALL STAR DRIVING SCHOOL IN PARTNERSHIP WITH SUZUKI
Rumpus Media for E4
The partnership yielded a 15 x 30-minute reality strip for E4 in which nine celebrities spent a week learning to drive, ending with a driving test. While it was forged to showcase the Suzuki Swift, the dramatic reality show achieved a consolidated series average of 239,000.
GOODWOOD FESTIVAL OF SPEED 2018
Aurora Media Worldwide
Aurora and co-producer Engage were tasked with producing a TV and digital offering that reached UK and international audiences and delivered revenue. Through a combination of live streaming and broadcasting and 'best of' highlights, the event delivered more than 1.7 million viewers in the UK and 33 million video views across 11 Goodwood-managed social channels.
GUY MARTIN: BUILDING BRITAIN IN PARTNERSHIP WITH WICKES
North One Television for All 4
In partnership with Wickes and trade and building skills training organisation Volunteer It Yourself (VIY), North One created a series of branded-content films with engineering enthusiast Guy Martin to inspire young people considering a career in construction.
Besides creating brand awareness for Wickes, it highlighted problems facing the construction industry while giving viewers DIY tips.
THE KICK OFF WITH LADBROKES
True Geordie/Formidable for True Geordie YouTube
YouTube star True Geordie created a new format for a 'watchalong' show with his audience of football fans. With Ladbrokes as partner, the result was a multifaceted show combining commentary, punditry, stats, analysis, social media engagement and humour.
The project over-indexed on its desired ROIs for Ladbrokes, while True Geordie grew his YouTube subscriber base by around 250,000.