'Sketch-show impressions of BBC Four as a stuffy channel filled with academics shouting in fields were consigned to history'
This was the year in which BBC Four landed both its biggest ever audience and its first viral hit.
With canny scheduling, it invited BBC One viewers gripped by A Very English Scandal to hear the real story in The Jeremy Thorpe Scandal, which brought a record consolidated audience of 2.4 million to the channel.
Music remained a staple of its schedules, but two shows broke away from the tried-and-tested archive-and- talking-heads Friday night doc format to huge success.
On paper, '80s pop sensations Bros might not scream 'BBC Four' but the word-of-mouth hit After The Screaming Stops chimed perfectly with the channel's leftfield sensibilities and racked up the numbers on iPlayer.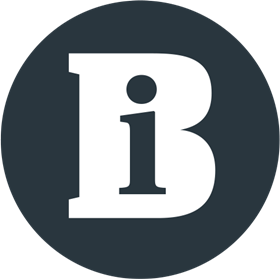 More in-depth information on all shows entered into the Broadcast Digital Awards can be found on our Programme Index.
Meanwhile, a one-off, three-hour live revival of The Old Grey Whistle Test built a cumulative audience of 1.4 million – and Tomorrow's World got a new spin too.
Stripped factual such as The Ruth Ellis Files and The Yorkshire Ripper Files, alongside an AI night (pictured), brought a sense of event to the channel.
In the scripted space, BBC Four proved that low-budget need not mean low-ambition, with monologue series themed around Windrush and women's suffrage, curated by Lenny Henry and Vicky Featherstone respectively, and Shaun Pye's raw comedy There She Goes.
Sketch-show impressions of BBC Four as a stuffy channel filled with academics shouting in fields were consigned to history by these hits. Here was a digital channel living in the moment, unearthing treasures of the past and asking serious questions about the future.
SHORTLISTED
BBC THREE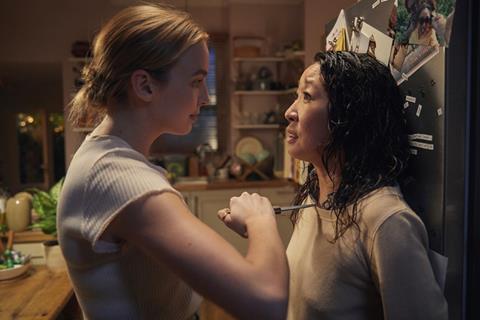 The BBC's non-linear channel picked up the pace, with comedies Famalam, Enterprice and Jerk making their debut alongside acquired megahit Killing Eve and the return of Fleabag, plus punchy singles such as Abused By My Girlfriend and Killed By My Debt.
The likes of Glow Up and Eating With My Ex, meanwhile, spearheaded the channel's new 'pillar' of fact ent.
CBBC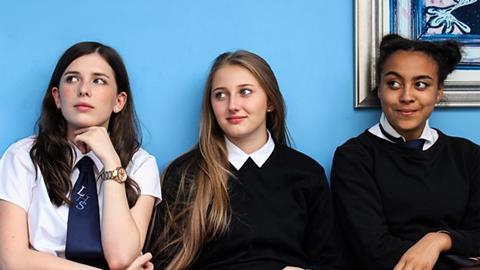 The BBC children's channel did some growing up this year, with improvised teen drama Logan High and Stacey Dooley tackling topics such as coming out and mental health in The Nine To Five.
Blue Peter turned 60, Newsround tripled its web traffic and boy band drama Almost Never garnered 3 million iPlayer views and a fanatical Instagram following.
Public-service engagement at its finest.
E4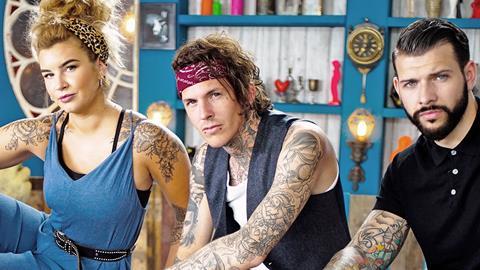 Channel 4's youth channel enjoyed its best ever comedy launch with The Big Bang Theory spin-off Young Sheldon, which landed with a 26% share of 16-34s. It also raided US animation channel Adult Swim and became the free-to-air UK home for cult favourite Ricky & Morty.
New brand extensions for Tattoo Fixers and Made In Chelsea, a 'new talent' reinvention of 8 Out Of 10 Cats and the introduction of Sex Clinic helped the channel keep moving.
SKY NEWS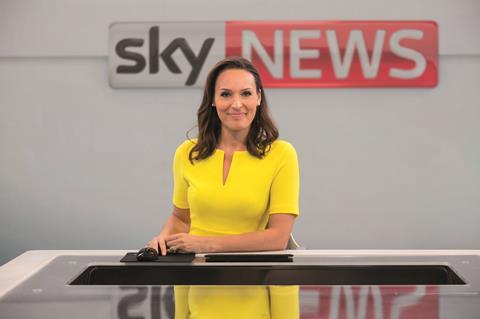 Brexit, Harvey Weinstein, 'fake news' and the Novichok poisonings were among the big issues keeping the news team busy with exclusives in the past year, and it became the first channel to broadcast a royal event in UHD.
This was also the year of Deep Oceans Live – a world-first broadcast of three live shows from deep underwater.