'A complete vision that was executed perfectly for its target audience. It lifted the profile of CBBC'
Zodiak Kids Studio for CBBC
Dubbed a new kind of comedy-drama for the touchscreen generation, this 50 x 5-minute series was tightly integrated with more than 100 'secret' videos accessed via the CBBC website.
As viewers watched the episodes play out, they could choose to click on pop-up buttons to view a series of hidden gags, developed using the mantra 'one click, one laugh'. Each episode also featured two special objects that revealed additional insights about the wider story – with a bonus for those who collected them all.
Further functionality included the ability to freeze the video and customise the frame with a range of stickers to share via the CBBC website.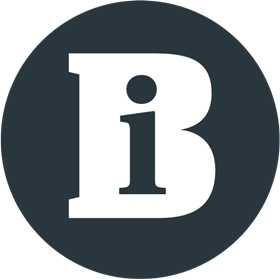 More in-depth information on all shows entered into the Broadcast Digital Awards can be found on our Programme Index.
The judges were impressed with the tight integration between the video content and interactive elements, which combined to produce what one described as "an engaging and innovative app that pushed digital boundaries".
The third outing of the format revolved around the theme of displacement, with the characters confronting issues including anxiety, mourning, boyfriends and veganism.
The interactive elements were tactically employed to further explore the way in which group social dynamics operate and explicitly show that the image people present does not always reflect their true feelings.
"A complete vision that was executed perfectly for its target audience," said one judge. "It lifted the profile of CBBC."
SHORTLISTED
FYI
Fresh Start Media for Sky News/Sky Kids
A group of six kids – four studio-based and two roving reporters – provided a young audience with an accessible, engaging news programme.
Sky's commitment to the show was clear through its scheduling and prominent on-demand placing – boosted via an innovative partnership with kids' newspaper First News.
NIKKI LILLY MEETS
Blakeway North for CBBC
YouTube star and former Junior Great British Bake Off winner Nikki Lilly got a diverse range of guests including Jeremy Corbyn, Nadiya Hussain and Jamie Oliver to revisit their childhood in an unguarded set-up. Lilly's 700,000 YouTube subscribers helped propel views to significant heights.
THE ATHENA
Bryncoed Productions for Sky Kids
This 26-part drama set in an arts college aimed to address the anxieties and fears of girls aged between 10 and 14. Focusing on a new foundation year group of students, the series explored the complexities and joys of friendship and celebrated the right to be different.
THE SCOOP
Nickelodeon
The social video brand aims to reach tween girls via social media with its carefully curated selection of topical, short and snappy updates.
The sub-brand, which has touched on weighty issues such as anti-bullying, supporting the LGBT community and body confidence, helped to nearly triple Nickelodeon's Instagram following to 680,000.
THIS IS MY LIFE: BOYS TO MEN
Big Deal Films for CBBC
One of the launch titles for CBBC's online-only doc strand, the 30-minute film deconstructed the harmful stereotypes surrounding a group of young black boys from the inner city. Rather than focus on violence, it opted to highlight their friendship as they progressed through various rites of passage.