'It is doing something meaningful and totally digital – and doing it well'
BBC Factual Entertainment
In a world where cyberbullying is rife and the pressure from social media often becomes too much for people to deal with, Body Positive showed that the digital space can also be used to create a safe haven and promote self-acceptance among a young audience often conflicted about their bodies and minds.
The service lives on social media, mainly Instagram, where it has more than 25,000 followers, including some who could be described as 'influencers'.
The judges said it was "original and effective with some really valuable content" and "a great public service in digital". One said the service was "beautifully executed", adding: "It is doing something meaningful and totally digital – and doing it well."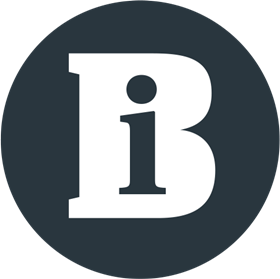 More in-depth information on all shows entered into the Broadcast Digital Awards can be found on our Programme Index.
The team used the audience engagement and social conversations created by the service to inform the content. Instagram was chosen due to its relevance to the target audience of 16-24s and the service attracted plenty of positive feedback.
Linear and digital supported each other, and this digital initiative often featured talent known for the former. However, the content creators and producers that worked on Body Positive were digital-first, with hands-on experience of social.
The project was driven by audience insights into which topics should be touched upon and achieved a high level of engagement.
SHORTLISTED
WORLD CUP 2018
BBC Sport
Staying true to its promise that 'History Will Be Made', the BBC's tournament coverage reached 44.5 million people in the UK. Supporting content, optimised for different platforms, was redistributed "with skill, flair and creativity to phenomenal success", said the judges.
BBC Sport streams were up 191% compared with the 2014 World Cup and a younger audience was targeted through social.
BBC THREE
BBC Three
BBC Three sees itself as the corporation's best route to new audiences on social platforms, by repurposing and promoting iPlayer content – both its own content and that of other BBC brands. For each title, a cross-platform support plan is created, with relevant platforms used to attract audiences and push them towards iPlayer.
FORMULA E
The Goat Agency for Aurora Media Worldwide
This campaign reached a younger and more female audience than traditional motorsports by catering for a new generation of fans with a strong interest in all-electric street racing. Success was measured by the number of new fans and the level of engagement, with higher-than-expected watch times adding up to more than 23 million minutes.
COMEDY CENTRAL UK
Comedy Central UK Digital
Comedy Central is now reaching its biggest ever digital audience, with 57% cross-platform growth year on year. Viewing figures for the channel's commissions, core to its digital strategy, were up 12% year on year.
Comedy Central UK bosses see the digital wins as core to creating immersive experiences that promote linear TX.
E4 SOCIAL SUPPORT
Channel 4
Tasked with increasing share among a young audience, E4's social media presence is more important than ever. By repackaging the best of its content into viral social content,
E4 found effective ways to grow that 'hard to reach' 16-34 audience. It used each social platform's core benefits to ensure successful conversion to linear viewing and VoD.