'For showcasing exceptional new writing talent and producing a laugh-out-loud piece, this is one you'll want to see more of'
CPL Productions for BBC Three
This empowering, relatable take on the lives of a group of young British Muslim women was head and shoulders above the rest in a highly competitive short-form comedy category.
The debut writing project from Murdered By My Father actor Ambreen Razia was described by one judge as "extremely confident and very funny", while the "well-established characters" were hailed as painting a true picture of life in west London.
The drama is rare in being penned by a female British-Pakistani writer and the judges were full of praise. "For showcasing exceptional new writing talent and producing a laugh-out-loud piece, this is one you'll want to see more of," said one.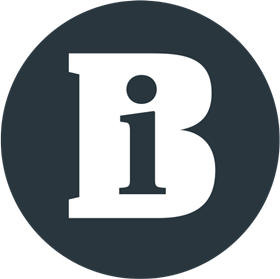 More in-depth information on all shows entered into the Broadcast Digital Awards can be found on our Programme Index.
The comedy was inspired by Razia's one-woman play Diary Of A Hounslow Girl. Execs from producer CPL Productions watched the play at the Ovalhouse in London and realised that the diverse range of teenage girls in the audience were all relating to the characters portrayed on stage. The BBC swiftly greenlit a pilot.
The show aired to 500,000 viewers on BBC One and also performed admirably with the coveted 16-34 audience on iPlayer. The crew was 75% female, and the writer, producer and director were all women under 30.
At a time when broadcasters are desperate to represent new voices, Hounslow Diaries' critical success could help usher in more diverse commissioning.
HIGHLY COMMENDED
SUSAN WOKOMA'S COMEDY SHORT
Roughcut TV for Sky On Demand
Susan Wokoma earns her place on the shortlist for this hugely personal story about childhood and the death of Princess Diana.
This Country's Daisy May Cooper was so impressed with the script that she agreed to play a supporting role and Wokoma was involved with all elements of the brilliant production from start to finish.
SHORTLISTED
GOD'S OWN COUNTY
Guilty Party Pictures for All 4
C4's Comedy Blaps has proved to be a good breeding ground in the past and this short may just kick-start what could be a fine career for star and writer Kieran Hodgson.
The innovative format flitted between the past and present day and used flashbacks to drive this hilarious tale forward.
SAMSON KAYO'S COMEDY SHORT
Roughcut TV for Sky On Demand
Sky is committed to acting as a platform for new talent and Famalam star Samson Kayo's short – inspired by his alternative career plan of being an ambulance driver – was no exception. Protagonist Maleek's Denzel Washington-in-Training-Day worldview worked brilliantly and Kayo has gone on to create and star in three-part comedy Sliced for Dave.
THE DATA DOCTOR
Ricochet for Channel 4 Facebook
Dr Mark Silcox took to the screens for this incredibly creative offering for Channel 4's Facebook feed. Silcox's unscripted 'comedy-factual' short took personal information that people had left online to solve a variety of real-life problems.
Carried out in an irreverent yet intelligent manner, the show left the viewer feeling unscripted comedy-factual could be the next big thing.
WONDERDATE
Two Brothers Pictures for BBC Two and BBC iPlayer
Commissioned as part of a set of iPlayer-only shorts, long-time Alan Partridge collaborator Tim Key took a self-deprecating look at the muddled world of dating. Taking influence from cinema genres of old, this black-and-white story was hilarious yet kept the viewer guessing the whole time.