'This drama brilliantly evoked time and place and told a moving yet original female story'
BBC Studios for BBC Four
BBC Four'S dip into short-form comedy and drama has worked a treat, and this Snatches monologue featuring Jodie Comer was the most powerful of the strand.
Bovril Pam perfectly captured the atmosphere of a Liverpool typing pool in the 1960s as Comer demonstrated the supreme acting skills that have landed her roles in Killing Eve and Doctor Foster. The show broke new ground and achieved its aim of exploring the creative space between theatre and conventional TV drama.
More in-depth information on all shows entered into the Broadcast Digital Awards can be found on our Programme Index.
One judge said the "surprisingly unheard narratives" had been "beautifully executed", while the producers used "playfulness" to great effect. Another described it as "stylish, entertaining and funny", adding: "This drama brilliantly evoked time and place and told a moving yet original female story."
A third praised the "unusual and imaginative design" in using the creativity of a theatre set and making it work for TV.
With an almost entirely female crew, Bovril Pam was part of the Snatches series curated by Royal Court Theatre artistic director Vicky Featherstone to mark 100 years of suffrage, and demonstrated BBC Four's willingness to commemorate anniversaries in innovative ways.
SHORTLISTED
DEAD GIRLS DETECTIVE AGENCY
Keshet Studios/Insurrection Media/Indigo Development/Entertainment Arts for Snapchat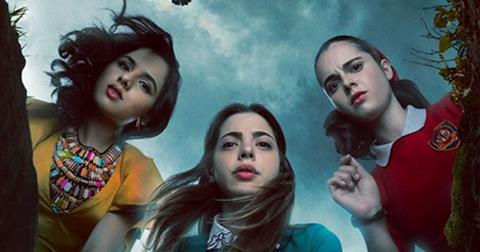 Snapchat's darkly comic supernatural soap about a 16-year-old girl investigating her death from the afterlife was intriguing and romantic yet irreverent. The low-budget, bingeable series sought inspiration from the likes of The Chilling Adventures Of Sabrina and may end up being responsible for bringing a new generation of millennial viewers to the platform.
GLOSS
The Comedy Unit for BBC Three
BBC Three sought to match new and emerging writers with young directors and versatile performers with this set of short, engaging films. The writers embraced the challenge of penning stories for single characters on screen and discovered innovative narrative techniques to challenge the traditional style of a monologue.
SOON GONE: A WINDRUSH CHRONICLE
Douglas Road for BBC Four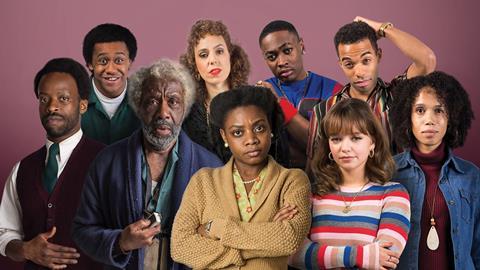 The first of eight Windrush Chronicle episodes was intelligently crafted and set the tone for a fascinating selection of self-contained multi-generational stories, overseen by Lenny Henry.
Soon Gone offered a nuanced depiction of a woman who arrived in the UK in the late 1940s full of hope, but was left contemplating the mismatch between her imagined England and the reality.