'This is truly a short-form show of the moment, dealing with issues that are relevant and delivered in an entertaining, informative way'
The judges were united in their praise for this established format, in which two people confront with honesty and humour the stereotypical questions and comments they face every day.
"This is truly a short-form show of the moment, dealing with issues that are relevant and delivered in an entertaining and informative way," said one.
Topics tackled in the six-minute shorts included eating disorders, depression and Tourette's. Thorough preparation ahead of filming included research with relevant charities and support groups, and in-depth conversations with four pairs of contributors affected by the issues raised. Many episodes gave voice to those rarely heard in mainstream media.
The series generated more than 2 million views across social media, garnering praise from organisations including the NHS and fostering and adoption charity Tact.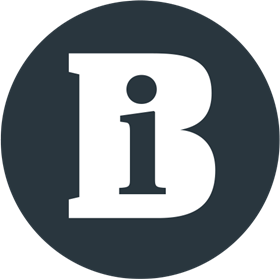 More in-depth information on all shows entered into the Broadcast Digital Awards can be found on our Programme Index.
The judges highlighted the strength of the show as a truly short-form format, as well as its effortlessly contemporary tone.
"It educated and entertained, and was beautifully edited," said one. Another flagged how its "funny and moving" elements combined to make a thought-provoking piece of programming.
In its submission, BBC Three highlighted the extent to which the Mentorn format achieved its editorial pillars of 'make me laugh' and 'make me think'.
SHORTLISTED
ANIMATION 2018
Wingspan Productions/BFI for BBC Four
Loneliness, loss, love and libido were some of the topics covered in the 13 shorts designed to uncover some of the most exciting emerging animators. The second run of the strand took in a host of styles and techniques, including live-action puppetry, stop-motion, CGI, 2D and 3D.
FACE THE CONSEQUENCES
The Connected Set for BBC Three
PSB messages were delivered in a gripping, authentic way in this studio-based format, in which a 'victim' listened as three reckless contributors were interviewed, before confronting them about their bad behaviour.
The social media-focused series generated more than 5 million views on YouTube alone.
HOW NOT TO DIE
True Vision for BBC Three
Human narratives about extraordinary events experienced first-hand provided practical public-service education in this easily digestible format. The slickly produced shorts featured an array of graphics and lifesaving first-aid tips to ensure the stories were communicated with heart, gravitas and resonance.
LITTLE PRANKERS
Hat Trick Productions/Brown Bred Productions for BBC Three/BBC iPlayer
Kayvan Novak recruited a team of kids confident enough to pull off pranks and equipped them with earpieces for unscripted prompts. Mobile-phone cameras were used to capture additional footage for the set-pieces, which generated nearly 2 million Facebook views.
PIE & A PINT
Comedy Central UK Digital for Comedy Central UK
Eschewing the traditional 'sit and chat' interview style, the series of eight conversations between up-and-coming comedians encouraged its stars to make full use of the pub while having their beer-fuelled conversations.
The semi-improvised scenes, tackling themes including body image, Britishness and millennials, reached almost 2 million views.