'It has revolutionised the way the world's biggest sporting event is covered'
Copa90 for Copa90
Covering a huge event like last summer's Fifa World Cup is a major undertaking for even the most financially well-endowed broadcaster, but digital sports content creator Copa90 managed it on a fraction of the budget and in a truly innovative, authentic way.
Despite not having the rights to any of the 64 matches broadcast out of Russia, the Copa90 team embraced the celebratory nature of the world's biggest football competition with a desire to "completely reinvent how a World Cup can be covered by sports media".
A team of producers based themselves in Russia for the entire tournament, with up a pop-up headquarters in Moscow.
They eschewed the pundits-and-analysis format of larger rivals and instead put fans at the centre of the coverage, seeding online platform-specific content directly to audiences through shows and branded content on platforms such as YouTube and Snapchat.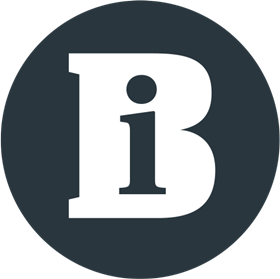 More in-depth information on all shows entered into the Broadcast Digital Awards can be found on our Programme Index.
The programmes went beyond the sporting arena and sought to dispel negative rumours about Russian fans, while also delving into Russian culture. All told, Copa90 created 6,000 individual pieces of content, which drove 693 million views and 11 million engagements.
The judges were suitably impressed: "It has revolutionised the way the world's biggest sporting event is covered," said one, while another noted:
"This was an innovative and ambitious entity that changed the digital universe."
SHORTLISTED
2018 UEFA CHAMPIONS LEAGUE FINAL
BT Sport for BT Sport 2
Last year's Champions League Final between Liverpool and Real Madrid netted BT Sport a huge audience, with a peak of 4.9 million and an average of 2.9 million across nearly five hours of coverage. The show combined heavyweight studio punditry, dramatic match coverage, roving on-the-ground reporters and award-winning sequences and features.
BEACH LIVE: JURASSIC COAST REVEALED
Voltage TV for BBC Four
Stripped across three nights, this series rose to the challenges involved with broadcasting live from a beach and confirmed BBC Four's reputation for quirky live-event programming.
Ratings backed up the ambition, with the first episode drawing 732,000, double the slot average, and the series consolidating to nearly 600,000 overall.
DEEP OCEAN LIVE
Sky News
Sky News attempted a world-first with its coverage, using Bluecomm 'light-emitting' technology to transmit audio and visual live from 150-250 metres beneath the ocean surface. The programmes, targeted at younger audiences, broke into Sky News' busy news cycle with the aim of promoting Sky's Ocean Rescue campaign.
LONDON LANDMARKS HALF MARATHON
FilmNova for Facebook Live/Evening Standard
This Facebook Live production was among the first to use 4G cameras as the sole means to capture a live event and managed to keep a solid signal, even among the notorious wi-fi blackspot of Blackfriars Bridge.
A resulting 119,000 page views on the Evening Standard and London Landmarks Half Marathon Facebook pages exceeded expectations.
ROYAL ASCOT – GOLD CUP
ITV Sport for ITV4
ITV4 delivered more than four hours of racing coverage for its largely male audience, pulling in an upmarket, commercially lucrative crowd along the way. The coverage, which included several key Gold Cup races, culminated in the Queen presenting jockey Frankie Dettori with a special saddlecloth to celebrate his 60 winner at the event.