'The show is using digital in a smart and savvy way to secure audience for the future'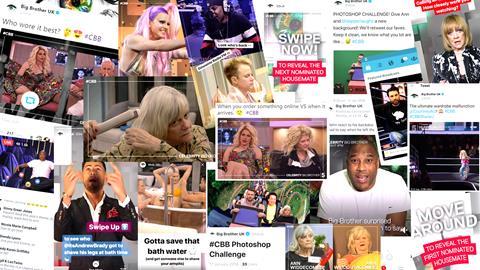 Initial and Endemol Shine UK for Channel 5
Initial's campaign for Channel 5's Celebrity Big Brother was based around an "immediate, interactive and immersive" strategy, with no social media platform left untouched.
The campaign leveraged Instagram stories that became the home of 'live from the house' content. For the first time, daily promos were produced for each episode, taking the biggest moments from the hour and condensing them into two-minute tasters.
Initial also launched a 15-minute live show streaming on Twitter and Facebook twice a week. Their efforts resulted in more video views, higher engagement rates and more social media buzz than ever before.
CBB was one of the most tweeted-about shows in January 2018, and #CBBFinal was trending worldwide on the final night. The finale received more than 129,000 mentions across social media on the night.
The series was Big Brother's most-watched ever on social media, with a total of 77 million video views across Facebook, Twitter and YouTube. Content was viewed for a cumulative 147 million minutes.
Judges applauded the 'Bolder, Braver, Better' campaign for "evolving the show" and making it "relevant again".
One judge said: "The show is using digital in a smart and savvy way to secure audience for the future. It is extremely well planned and surprisingly engaging."
SHORTLISTED
ACKLEY BRIDGE SNAPCHAT CAMPAIGN
That Lot and The Forge for Channel 4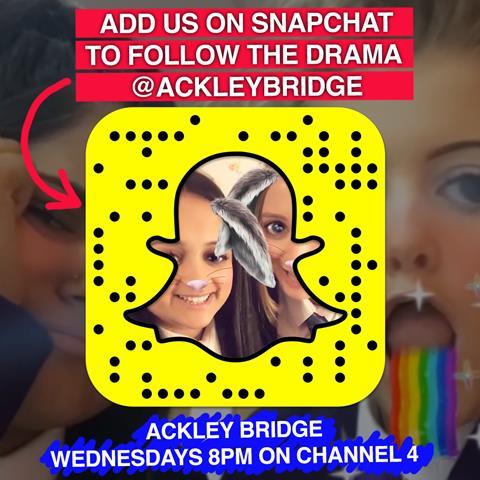 An innovative Snapchat campaign enabled young viewers to get even closer to the show and its characters via bespoke, smartphone-filmed scenes created to tie in with storylines in each episode.
Video was released via Snapchat in real time as the episode aired.
BLUE PLANET II DIGITAL
BBC Worldwide, BBC and BBC Studios for BBC One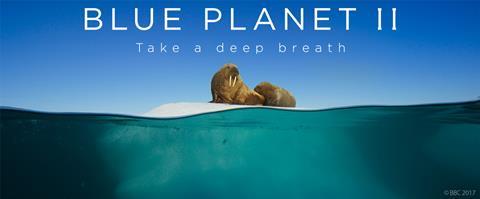 Blue Planet II was BBC Natural History's largest ever digital campaign, with producers finding audiences on platforms including Facebook, YouTube, Instagram and Twitter, and providing a complete Blue Planet II digital universe across all accounts.
The marketing campaign was digital-first, from teasers to live streaming, a prequel and exclusive behind-the-scenes footage.
CONTAGION! THE BBC FOUR
PANDEMIC 360 Production for BBC Four
Created collaboratively between 360 Production, Cambridge University, The London School of Hygiene and Tropical Medicine and Belfast-based app developer Big Motive, the BBC Pandemic App was designed to anonymously collect GPS and 'contact' data from users, with the hope of creating a new 'gold standard' data set for use in infectious disease modelling and pandemic planning.
LOVE ISLAND – OWNING THE SUMMER ON DIGITAL
ITV Digital Studio and Monterosa for ITV2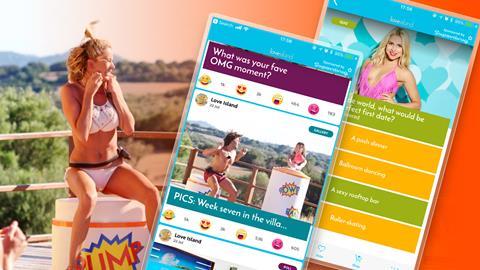 Love Island's campaign rolled out across seven platforms and encompassed more than 3,000 individual pieces of content, published 16 hours a day, including previews, reviews and exclusives. The app offered official personalised Love Island merchandise, while a daily 'First Look' released the best moments on digital platforms before the show.
THE BRIT AWARDS 2018
Somethin' Else for ITV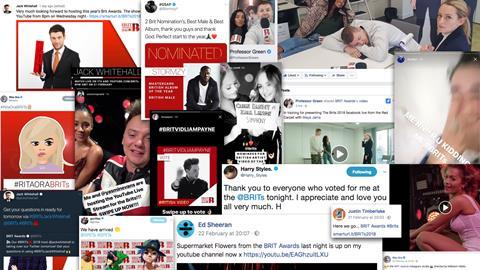 Producers enhanced the ITV broadcast by using every digital platform to showcase the full breadth of the event. Campaign features included going live on several platforms, leveraging coverage from celebrity Brits ambassadors, an influencer squad, weekly Facebook announcements and an exclusive digital reveal of a Liam Payne performance.