'A very entertaining, note-perfect portrayal of the YouTube world'
Left Bank Pictures for BBC Three
Pls Like bites the many hands that feed it.
The affectionate spoof of YouTube vloggers was released on YouTube, and ribbed the earnest doc style of the BBC youth channel that commissioned it. Both audiences have taken it to their heart.
The show's winning formula lies in its ability to harness the strengths of its creators' background in improvisation and character comedy to capture the up-to-the-minute sensibility of the vlogging world.
Two-time Edinburgh Comedy Award nominee Liam Williams, described as having 'the mind of a 50-yearold grumpy technophobe in the body of a 28-year-old grumpy technophobe', was joined by performers including Tim Key, Emma Sidi, Jon Pointing, Hammed Animashaun and Ellie White to conjure up a larger-than-life world that takes the vlogging world seriously while finding and exploiting its inherent comedic potential.
The show has been embraced by vloggers, helped in part by the crew filming at the Summer in the City convention, where they interviewed YouTubers and fans.
Commissioned and budgeted as a 6 x 10-minute series, the team lengthened this to 15 minutes during production to allow for improvisation on the 11-day shoot.
For the judges, the format was "a very entertaining, note-perfect portrayal of the YouTube world", with a format that represented "an imaginative way of harnessing emerging talent".
SHORTLISTED
ABSOLUTELY FINE
Comedy Central International for Comedy Central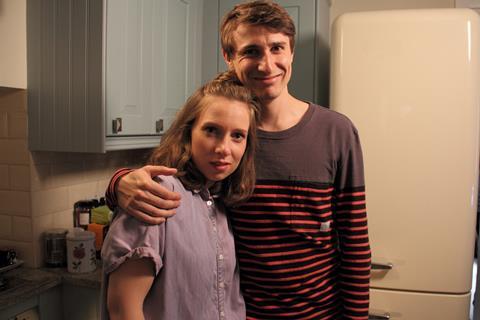 Comedy Central International's first narrative scripted short-form series was written and directed by comedian and Friday Night Dinner actor Tom Rosenthal.
Centring on the millennial experience of 'having a wealth of opportunity and a paucity of ambition', each standalone vignette featured Rosenthal fumbling his way through social mores, from night club etiquette to tipping a Deliveroo driver. The shorts each attracted an average of more than 530,000 views.
BAD SNAPPERS
Factory Films for Comedy Central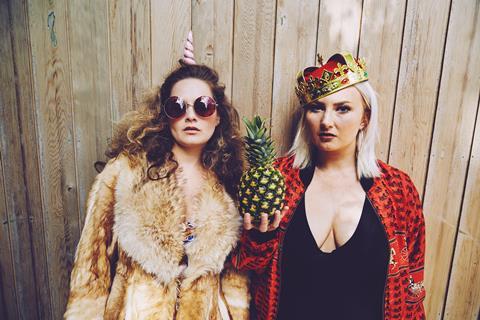 A mostly female team of writers, producers, directors and exes delivered the second series of the show for Comedy Central International's Snapchat Discover channel.
Shot in the 9:16 ratio demanded by Snapchat, it employed minimal dialogue, with physical comedy, close-ups, text messages and photo posts used to deliver its social media-savvy jokes. Creators Danni Jackson and Georgie Fuller are now developing longer-form shows.
HOW TO BECOME TRIPADVISOR'S #1 FAKE RESTAURANT
Vice UK for Vice UK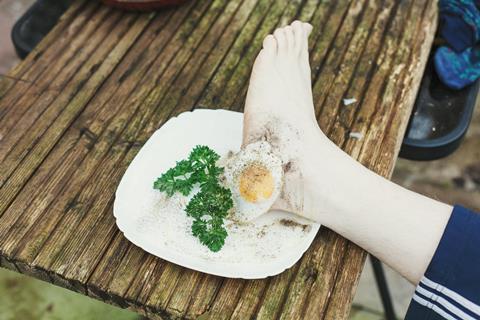 Initially written as a photo essay, Oobah Butler's mission to turn his garden shed into London's top-rated restaurant on TripAdvisor soon became an 18-minute video sensation, clocking up 33 million views in two weeks.
Vice worked with the prankster over eight months to develop the project, which culminated in genuine visitors 'enjoying' microwave meals in his shed and generated huge heat for the youth brand.
QUICKIES
BBC Studios for BBC Three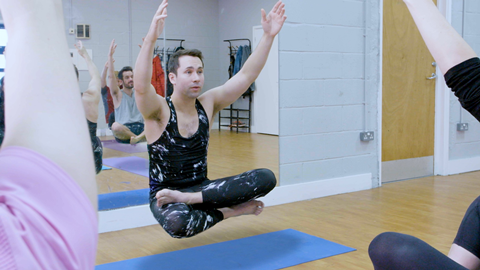 BBC Three's new talent showcase is aimed squarely at millennials, with shorts tackling everything from being the first to fart in a relationship to how to deal with friends who chew loudly.
Pranks and parodies abound, and a sketch for International Women's Day from comedy duo Muriel has now been shared 20,000 times.
ROMESH TALKING TO COMEDIANS
Green Door Pictures for BBC Three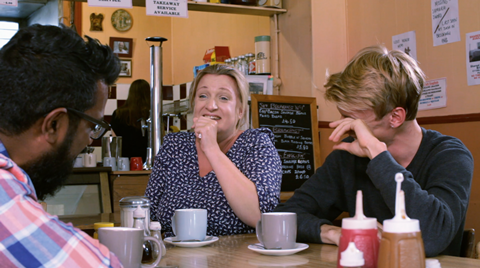 The Asian Provocateur star interviewed a plethora of contemporary comics in this fly-on- the-wall series, but it was siblings Daisy May and Charlie Cooper, co-creators of This Country, who really caught audiences' attention.
The episode in which Daisy May talks about the time she accidentally auditioned to be a stripper has received more than 13 million views on Facebook.