'Eating With My Ex exhibits the depth, maturity and sensitivity of a half-hour show in six minutes – it is pitch perfect'
A simple premise superbly executed, Eating With My Ex reunited couples over dinner to pick over the bones of their failed relationship.
The results were funny, moving, heart-warming and authentic in equal measure, and covered a range of outcomes: some exes wanted a reunion, others wanted an apology, while others wanted closure. This helped give the format variety.
Shot in an intimate style, Eating With My Ex made use of the split-screen format to simultaneously focus on both parties and capture all their reactions during the meal. "It is truly heart-warming and emotive – I wish I'd made it," said one envious judge.
At the point of entry, the show had delivered 4.8 million views on YouTube (an average of 480,000 per episode) and 1.3 million views on iPlayer (an average of 130,000 per episode). Cut-down versions were seeded on Facebook, which drove awareness and resulted in 6.7 million views (11 million reach and more than 100,000 engagements) for a single video.
Casting was crucial to its success. Its 10 episodes reflected the diversity of Britain's young people in terms of sexuality, ethnicity, class and region, which was part of the thinking behind BBC Three's decision to supercharge the format by ordering a long-form version.
One judge summed up the panel's view: "Eating With My Ex exhibits the depth, maturity and sensitivity of a half-hour show in six minutes – it is pitch perfect."
SHORTLISTED
CHAT SHIT GET ELECTED
Vice UK for Vice UK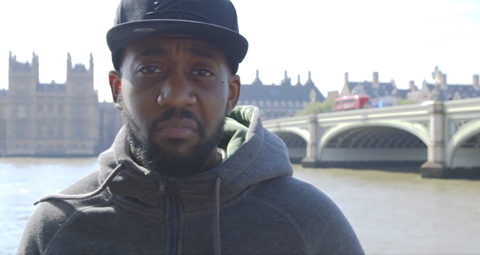 Comedian Dean Simon (better known as Rants n Bants) was cast as Vice's new political correspondent, tackling hard political issues in a unique, energetic and funny style.
That translated to an informal filming style with the camera in almost constant motion around the streets of Westminster, including in the back of a cycle rickshaw.
GHOST HUNT
Avalon and Vertical Networks for Snapchat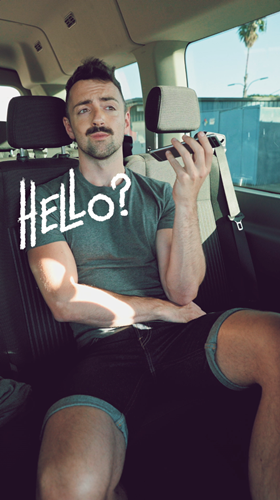 Snapchat's dating format received plenty of praise for its balanced comic tone and sense of authenticity. Filmed in 4K with vertically orientated cameras and edited specifically for mobile viewing, it helps a forlorn lover reconnect with a love interest who has vanished into the digital ether.
The series delivered 5.3 million views per episode, despite each being available for only 48 hours.
LET'S SETTLE THIS
BBC Studios Digital for BBC iPlayer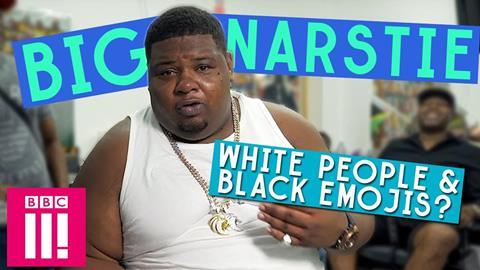 Soon to be Channel 4 star Big Narstie cut his short-form teeth with this barbershop format in which he held court on topics ranging from what constitutes cheating to whether you should wash chicken before cooking it.
Essentially a comedy entertainment platform for Narstie to rant, Let's Settle This lifted the lid on a south London barber shop to great effect.
THE CHEFS' CHEFS
Stepping Stone Media for HuffPost UK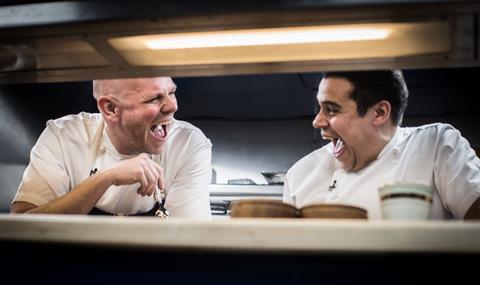 A beautifully shot series that set up kitchen meetings between world-renowned chefs and some of their food heroes.
Putting competitive formats and contrived situations to one side, The Chef's Chefs allowed viewers access to intimate conversations peppered with honesty and humour. It delivered 1.2 million views on the HuffPo site alone.
THINGS NOT TO SAY
Mentorn Media for BBC Three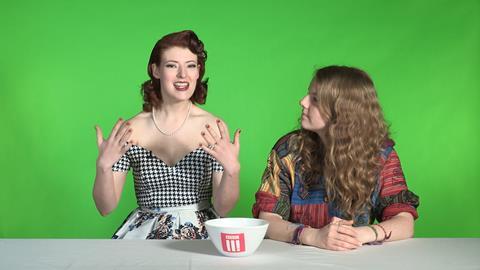 Turning offensive, insensitive or stereotyped questions into a fact ent format is not an obvious path, but it paid off in Things Not To Say. Its breadth is remarkable, covering everyone from Sikhs and Scots to deaf people and women who choose to wear the burqa.
The latter had 11 million Facebook views and 500,000 engagements – no small achievement for a short aiming to destigmatise a group via humour.