'Eurosport took sports coverage to a whole new level of innovation'
Eurosport's coverage from the 2018 Winter Olympics "took sports coverage to a whole new level of innovation", according to the judges.
Discovery-owned Eurosport identified that the nine-hour time difference between South Korea and the UK meant catch-up would be vital. Its two top-performing programmes were both highlights shows and each attracted an average audience of more than 100,000.
With Eurosport the official Winter Olympics broadcaster in the UK for the first time, more than 4,000 hours of coverage from 100 events was produced. The Eurosport Player provided 16 feeds, while three pop-up channels expanded its reach on BT TV and Virgin Media.
Eurosport worked with Snap to create a daily Our Stories strand, curated by Snap editors and featuring games footage and user-generated content. Another strand, Publisher Stories, featured magazine-style shorts.
There was particular praise for Sport Explainers, a 10-part short-form augmented reality series, which aimed to explain the techniques and basics of specific sports. "Outstanding," was the verdict of one judge.
The coverage stood out because it managed to "appeal to novices and superfans in a neat and clever way", said the judges, while one was "simply blown away" by the overall package.
SHORTLISTED
100 WOMEN
Sky News in-house for Sky News and Twitter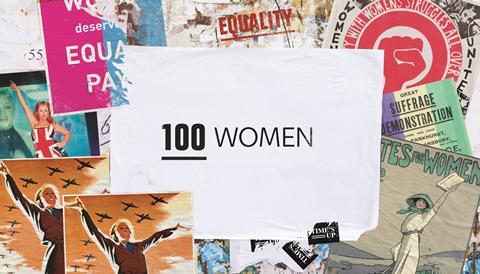 Positioned as a lively, intelligent debate across TV and social platforms, Sky News' project was launched on the evening of International Women's Day to mark 100 years of women having the vote.
A 4pm broadcast reached 30,000 on Sky News, backed by a simultaneous Twitter live stream. The judges praised Sky's "ambition" and cross-platform focus.
BBC FOUR PROMS 2017: OKLAHOMA!
BBC Studios for BBC Four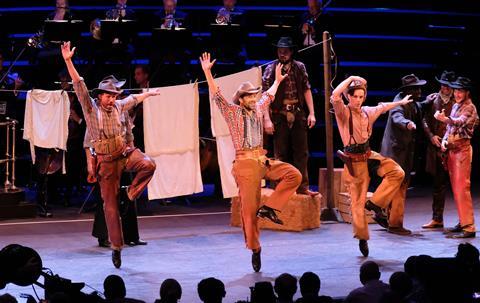 BBC Four's coverage comprised 23 full concert broadcasts, including a fully staged version of Broadway musical Oklahoma!.
The production – carefully crafted despite challenges for the sound, camera and lighting teams – featured a cast of 28, whose voices were captured by 40 radio mics.
GAME4GRENFELL
Legends TV and Expectation Entertainment for Sky 1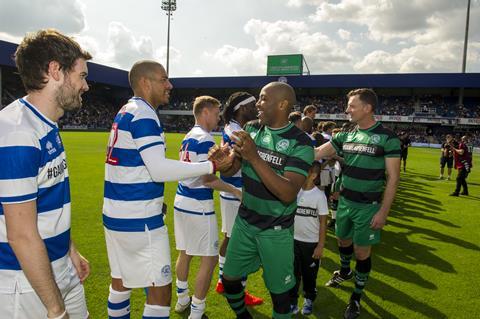 The charity football match at QPR's Loftus Road stadium made #Game4Grenfell the number one Twitter trend during broadcast, highlighting the tragedy of the west London tower block fire and the plight of its survivors.
It garnered an average audience of 321,000 for its premiere on Sky 1, with a second TX on Pick adding another 178,000.
PREMIER LEAGUE TONIGHT
Sunset+Vine for BT Sport 1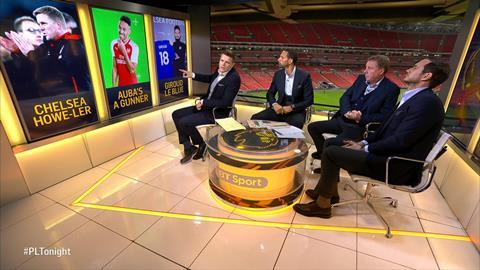 The series, which followed the Saturday evening live match, was commended by the judges for "marrying football coverage and great casting".
The views of ex-players such as Rio Ferdinand, added to the pre- and post-match opinions of knowledgeable 'fan pundits', was seen as providing the show with something unique and credible.
WINTER OLYMPICS
BBC Sport for BBC Online, BBC Red Button and BBC Four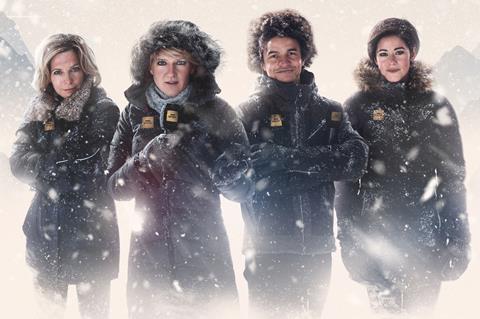 The BBC provided more than 300 hours of network TV coverage, long-form programming on iPlayer and daily hour-long evening showcase shows on BBC Four, which outperformed the slot average with 366,000 viewers.
The judges praised the BBC's sporting expertise and "impressive digital content".