A compelling and thoughtout piece that directs the user really well
Factory 42 for YouTube, Google Arts & Culture and the Royal Academy
A well-told story that can only be told in VR", was the verdict of one judge after watching From Virtual To Reality: Jonathan Yeo And The World's First Large-Scale, 3D Printed Sculpture – a 360- degree film in which artist Jonathan Yeo creates a piece called Homage To Paolozzi.
Timed to coincide with From Life, an exhibition marking the 250th anniversary of the Royal Academy, in which five leading artists attempted to create art in virtual reality, Yeo forged a partnership with immersive content studio Factory 42 and Google Arts and Culture.
Scanning his own head, he created a self-portrait using Google's 3D painting software Tilt Brush before generating a 3D print, which was then used to cast a bronze sculpture.
Capturing Yeo's cluttered studio environment in photogrammetry was a challenge for the producers, while the visual effects needed to make his movements create visible brush strokes in the air required significant rendering work by Halo VFX.
The clearly structured, well-executed experience, filmed throughout the 18 months it took Yeo to complete his sculpture, impressed the judges. "An intimate, immersive insight into Jonathan Yeo's world," said one, while another described it as "a compelling and thought-out piece that directs the user really well".
SHORTLISTED
BBC EARTH: LIFE IN VR – CALIFORNIAN COAST
BBC Studios Digital and Preloaded on Google Daydream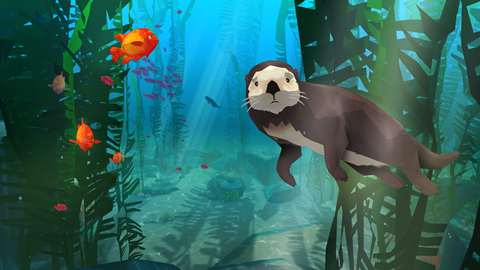 Hitching a ride with inhabitants ranging from otters to squid provides users with an opportunity to explore a richly populated CGI environment from a unique perspective.
The Google Daydream VR launch title, inspired by the work of the BBC's Natural History Unit, offered an experience in which every journey is different.
DAMMING THE NILE
BBC for Oculus Go, Gear VR, YouTube, Facebook and the BBC News website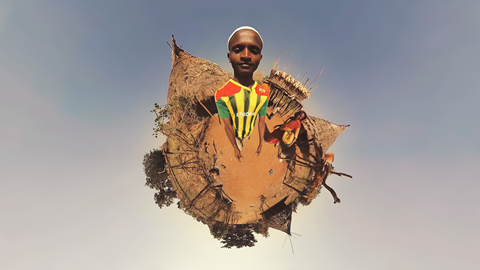 BBC News' debut 360-degree video experience is set against the backdrop of the world's longest river, with users taken on assignment with Africa correspondent Alastair Leithead.
A flight across Ethiopia, Sudan and Egypt is followed by meetings with local people and ministers as they explore the impact of the creation of a $4.5bn (£3.4bn), 1.8km-long dam.
ONE DEADLY WEEKEND IN AMERICA VR
Parable for YouTube, Facebook and BBC Taster VR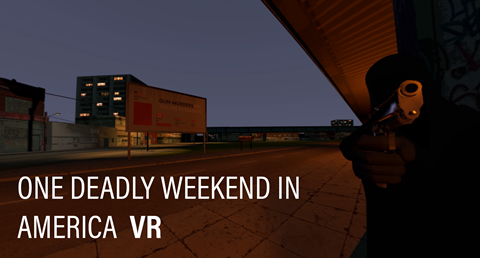 A CGI walk along an urban American street is the theme of the experience, which raises issues surrounding gun crime and promotes a related linear documentary.
Traditional 2D footage is projected onto several flat surfaces during the two-minute experience as the user is drawn into more menacing surroundings before a shocking climax.
TRENDING GOLD
Jaunt VR for Olympic Channel and Olympic Channel VR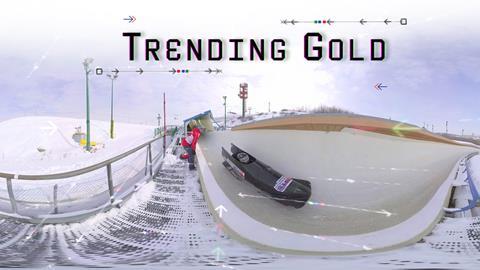 Snowboarding, alpine skiing and bobsleigh are among the events showcased in the seven-part series released to coincide with the PyeongChang Winter Games 2018.
The first step into the format for the Olympic Channel, the series provided learnings about challenging production techniques and gathered data around the Games' key demographic, as well as showcasing some of the world's most talented athletes.
WONDERFUL YOU VR
BDH Immersive for Oculus and Gear VR Stores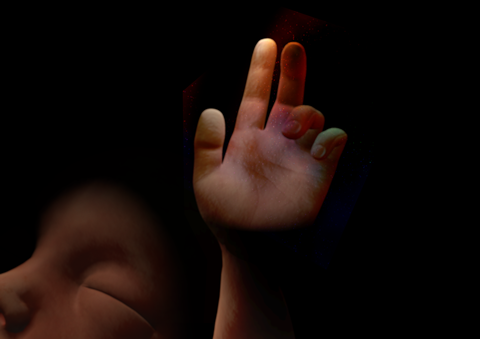 Samantha Morton narrates a journey into the womb for an emotional experience in which users meet their unborn selves.
Targeted primarily at non-gamers and women, the pioneering encounter allows users to interact with a 24-week-old foetus – tickling its hands and encouraging it to sneeze and hiccup.