Sponsored content
Find out more
Clover's MD Tracey Doran-Carter explains to Ann-Marie Corvin how Barclays is helping the indie fund future projects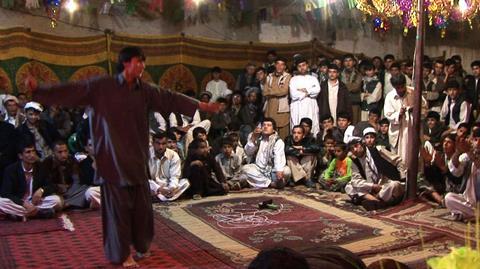 Until last year, many young boys in Afghanistan dressed up in women's clothing to dance for their 'masters' in an horrific form of sexual slavery that frequently went hand-in-hand with abuse.
Clover Films' 2010 documentary on this issue, The Dancing Boys of Afghanistan, led to the final abolition of the practice. It is just one of a growing slate of award-winning current affairs films produced by this small Windsor-based indie.
"We like to get into places first and we always want to try and humanize the people we are dealing with work out what motivates them," says Clover managing director Tracey Doran-Carter.
The indie was one of the first to report on how ISIS was changing its focus in 2015, when it embedded a crew with ISIS factions for the Frontline PBS doc ISIS in Afghanistan.
Last year, it helped humanize the war in Syria by reminding people how it all started – with four teenage boys spraying anti-Assad Graffiti on a school wall.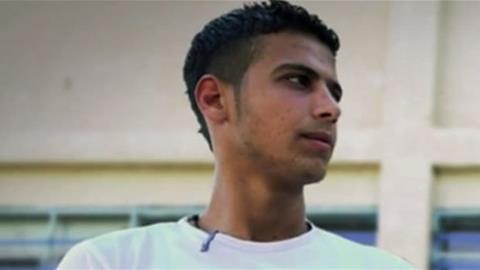 Al Jazeera broadcast the doc The Boy Who Started the Syrian War was broadcast across its entire network, gaining 100m views online.
The production was 100% financed by Al Jazeera, which is unusual. Doran-Carter says that Clover's general practice has been to bring two or three main broadcasters on board and to cover any deficit out of their own funds.
Dancing Boys was co-funded by C4, NDR and Frontline PBS, but because none of these had a majority stake, Clover was able to hold onto all the IP. While this means a bigger pay out at the back end, Doran-Carter acknowledges that funding international current affairs series can often be piecemeal.
"We tend to get most of financing in place, at for at least 50% if not the full commission," she says. "But each funding model tends to be different because each international broadcaster we deal with structures its payments differently."
While this model has worked for the production company, founded by award-winning documentary film-maker Jamie Doran in 2008, it does present cashflow issues for the small indie.
With a new project for ITV in the pipeline, a three-part co-pro with ZDF and ARTE in production and three single films for international broadcasters to be delivered by the end of the year, Doran-Carter says the need for upfront funding has never been greater.
Clover initially approached Barclays with a view to gap funding its ITV project and now, having received the finance that it required, is working with the bank to plan funding on future productions.
"This is a new model for us - cashflow is always a problem if you are not part of a big indie network," says Doran-Carter. "We needed a bank that understands the murky waters of media and who appreciate how cashflow can affect your schedule - and Barclays offers just that."
Katie Kelly, relationship director at Barclays, says she welcomes working with an acclaimed production company at this stage in their growth, "The cash injection is helping the indie to move forward more nimbly on other projects and Clover is now forecasting an increase in turnover," she says.
Doran-Carter adds: "One of the big pluses for us is in having a personal business manager assigned to us, someone who really understands the business and who we can speak to if we have a question, rather than an automated machine."