CHARISMA JONES
30
Senior commissioning lawyer, UKTV
Nominated by: Samantha Hammonds, general counsel, UKTV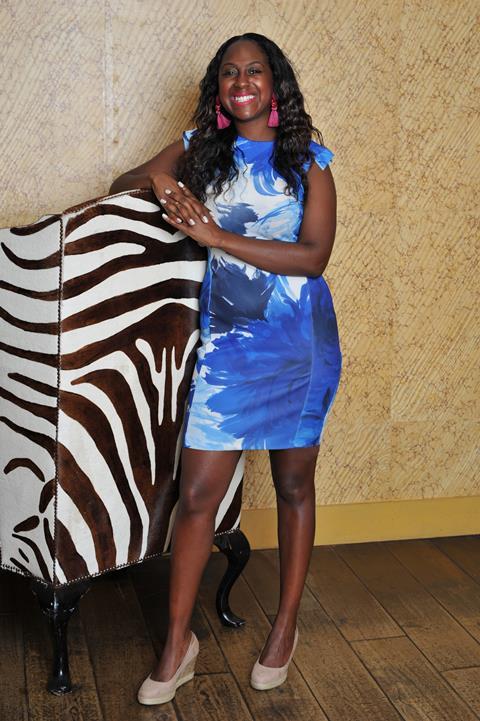 The team at UKTV see Charisma Jones as a future champion of women working in the legal media sector, especially those who have come into the industry from non-traditional backgrounds.
"She will move up with ease to a senior position as she gains more experience, and in 10 years' time will be a leader," says Emma Smithies, another senior commissioning lawyer at the British multichannel broadcaster.
It was Charisma's steely determination that convinced UKTV to support her goal of qualifying as a lawyer, which was a first for the company. That same approach means she will deliberately put herself in tough scenarios to increase her skillset and experience.
Her team say she demonstrates "maturity when taking on new tasks and challenges and always remains calm under pressure", and that her "bubbly" personality is often the glue that brings the wider team together.
She, crucially for a lawyer, can deliver "uncomfortable truths in a unique and professional manner that is welcomed and respected".
UKTV has a large channels business, meaning Charisma's workload is extremely large and varied, but her team credit her with challenging processes and conventional methods to achieved better results.
Charisma began her media law career with Channel 5 in legal and business affairs. Her workload at UKTV includes dealing with commissions, acquisitions and distribution deals.
FRANCESCA JOHNSON
30
Director of development and production, National Geographic
Nominated by: Carolyn Payne, commissioning editor, National Geographic
Francesca Johnson's promotion to director level in 2017 came after seven years with the factual giant and has, to date, resulted in more than 50 hours of commissioned content, including Diana: In Her Own Words and Drain The Oceans, which has aired in the UK, US and around the world.
She is now the first port of call for new ideas from British producers, oversees regional production strategies in Asia, Europe and Latin America, and is driving Nat Geo's greenlight processes with what her colleagues call an "institutional knowledge of what works for the channel".
She is referred to as the "linchpin" of the London development and commissioning team.
"Organising a big and complex development slate of films and series, bringing in new indie producers and getting the established ones to come to Nat Geo as their first port of call – Francesca does it all with wit and skill and has tireless energy," says Hamish Mykura, executive vice-president of programming and development for Nat Geo.
"Francesca's potential is huge. Her creative instincts are just as strong as her business acumen, and she's able to deliver both good and bad news with equal poise."
BRYONY O'DONNELL
22
Commercial and business development executive, BBC Studios Natural History Unit
Nominated by: Ben Clarke, senior commercial and business development manager, BBC Studios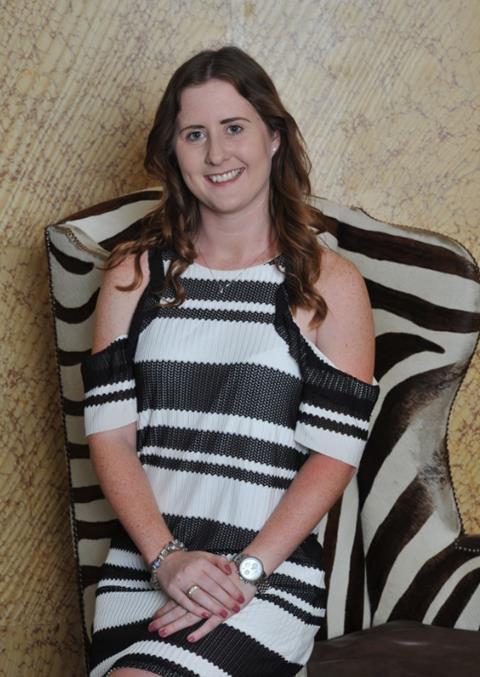 With BBC Studios now a commercial entity, the need to monetise is bigger than ever. Enter Bryony O'Donnell, who despite her young years has been instrumental in bringing co-production and distribution funding to various Natural History Unit (NHU) shows such as the upcoming animal life series Dynasty.
She was the NHU's first fully embedded commercial staff member and works closely with colleagues in brands, digital and sales/distribution to ensure programmes get the best promotion and reach.
"Not a day goes by when we're not reminded of Bryony's extraordinary grasp of her role, whether meticulously looking through the detail of a deal, accompanying an executive producer for a meeting with a new client or giving a resumé of an investment meeting," says Julian Hector, head of the NHU.
"Bryony conceals a ferocious brightness and a wisdom beyond her years, beneath a quiet demeanour, and will flourish in the expanded commercial horizon of the BBC."
Her BBC Studios colleagues believe she will progress to a senior business development role, thanks to her grasp and deft touch in dealing with complex rights.
MARTHA ATACK
27
Associate Agent, Intertalent Rights Group
Nominated by: Jonathan Shalit, chairman and founder, InterTalent Rights Group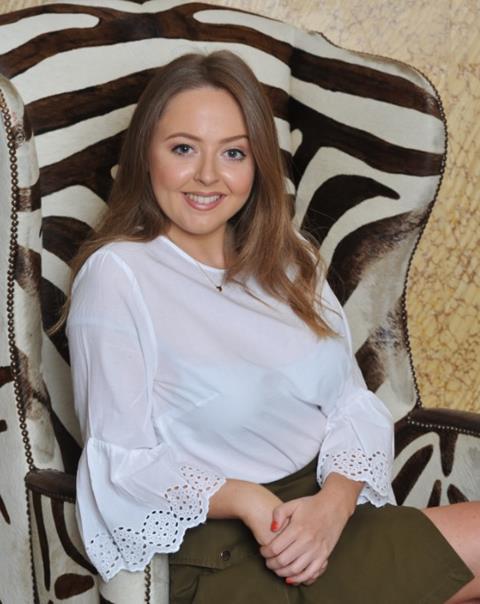 Martha Atack left the world of freelance PR to set up her own TV and film talent agency, amassing a roster of entertainment industry clients from her flat. Less than a year after joining InterTalent Rights Group (ITR) as a junior agent's assistant, she had been promoted to become the firm's youngest-ever female associate agent.
She has landed clients roles on BBC1 dramas Call The Midwife and A Very English Scandal, Channel 5's Celebrity Big Brother, ITV's The Keith & Paddy Picture Show and Netflix's Blood Drive, and has become a co-lead in ITR's digital influencer division, working with YouTube talent.
She is also credited for her ingenuity in launching a YouTube channel for Jacqueline Jossa while the actress was pregnant with her second child. This has amassed 35,000 subscribers and generated several branding deals.
"Martha is one of the most exceptional young agents I have ever met," says ITR founder Jonathan Shalit. "Her people skills are outstanding and she lends an ambience that brightens any room she walks into. Quite simply, Martha's potential is boundless. She will represent major international talent on the world stage."