ABBY KUMAR
26
Development assistant producer, So Television
Nominated by: Ben Caudell, executive producer, BBC Studios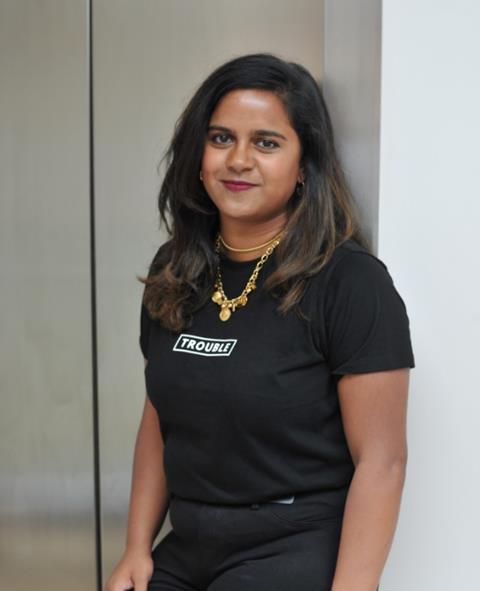 While Abby Kumar's day job at So Television mainly involves developing comedy entertainment series for television, she has also had sustained success creating podcast formats.
Among her highlights, she is the creator, developer and producer of BBC Radio 1 podcast Ed And Lauren Get On and coproducer on a 2016-17 series of the long-running Radio 4 Extra show Newsjack.
On the traditional TV front, she's been developing shows with So Television since April and has worked in development roles at Lime Pictures, BBC Studios (where she gained much of her multiplatform experience), Youngest Media and Tiger Aspect.
Abby recently edited and produced the pilot episode of Archiveologists, a BBC2 short-form archive series starring Diane Morgan and Joe Wilkinson.
"It's all about focus and drive if you want to get ahead in this business and Abby has got way beyond the recommended daily allowance of both," says So Television managing director Graham Stuart.
"Abby understands the current market, creates a stream of viable ideas and has the commitment to fight for them all the way. She will go far – and fast."
EMILY CAIRNDUFF
27
Social & digital platforms project manager, Fremantle Media
Nominated by: Robert Cocker, head of social and digital, Fremantle Media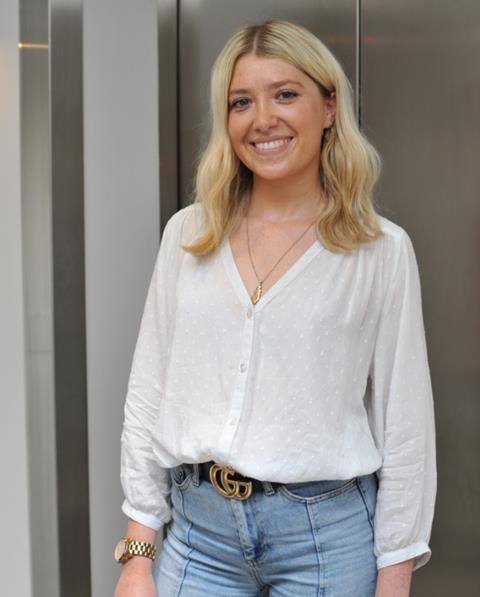 Fremantle Media has a vast array of digital teams across 60 territories and Emily Cairnduff has played a pivotal role in building up each of them.
Since joining in 2015, she has developed best-practice guidance for broadcasters and producers seeking to expand their social platform capabilities.
She has also assisted in launching Fremantle's digital channels – more than 1,000 digital networks that have a combined 300 million online fans. This has included contributing content to the digital channels of The X Factor, Got Talent and Idols.
"Transforming a major TV company into a truly global multiplatform business requires a lot of bold steps. Emily has been central in navigating the disruption facing our industry, and helped turn the challenges of new digital platforms into immensely valuable ways to communicate with our audiences," says Keith Hindle, chief executive of digital and branded entertainment at Fremantle.
"The market-leading reach we have achieved across the dominant digital platforms is in large part due to Emily's dedication, innovation and passion."
Hindle predicts Emily will, in the future, take a leadership position. "Either that, or be the first person on Mars," he adds.
NAVI LAMBA
30
Assistant short-form commissioner, BBC3
Nominated by: Max Gogarty, executive editor, BBC3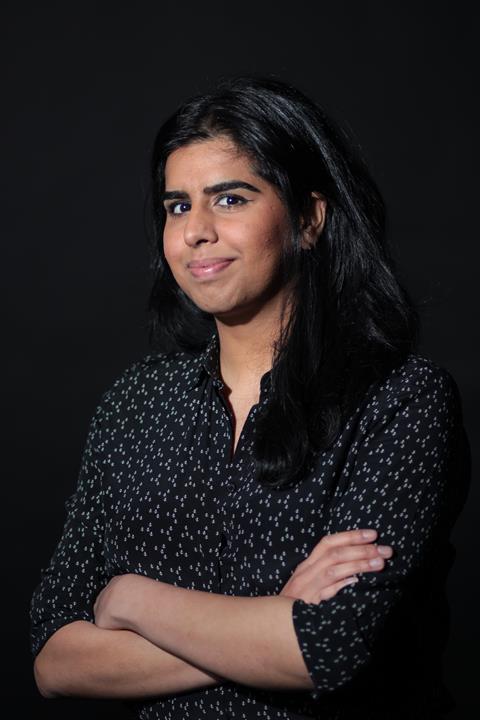 Navi Lamba has an "innate understanding of younger audiences and new platforms", according to BBC3 executive editor Max Gogarty.
This has helped her rise from managing the online channel's social media output to commissioning shortform formats such as the upcoming UK Versus (w/t) and working with new suppliers such as Vox Media and Pretty Bird.
She has also created social campaigns around key programming such as This Country and Killed By My Debt, with her work generating enough buzz to galvanise other parts of the BBC to support their progress.
Prior to her time at the BBC, she was a senior social media producer for Vice, where she started a Women In Vice initiative to help improve the workplace for female employees.
Navi's unusual root into commissioning signifies the changing nature of the role, especially when dealing with younger audiences. "She has brought a truly fresh perspective to BBC3 and transformed the way we think about socially connected audiences and digital innovation," says Gogarty.
He predicts her future could encompass anything from running big marketing and social media departments to commissioning content that has social at its core.
ZOE WYETH
29
Head of social and online, UKTV
Nominated by: Justine Bower, director of communications, consumer and social, UKTV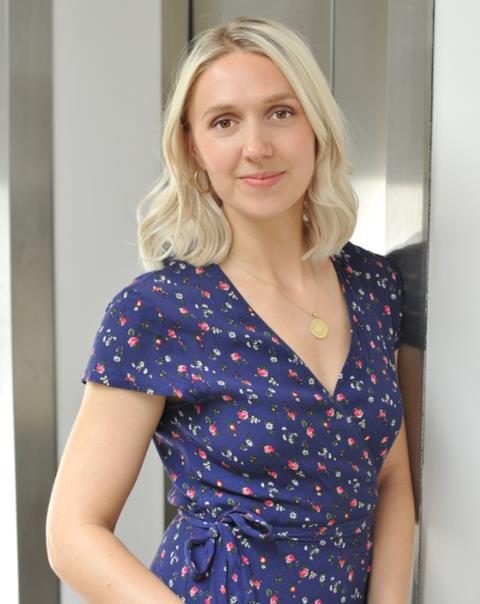 Zoe Wyeth oversees the social media output for UKTV's 10 channels plus on-demand service UKTV Play. She built the firm's first in-house social media team and leads all associated campaigns.
This has led to a five-day campaign on Celebrity Haunted Live for W, another for Dave's Taskmaster and UKTV's first steps into live sport through its David Haye 'Hayemaker' content.
Besides that, she has developed data analytics processes, which have created tangible insights into the broadcaster's online operation, and leads a podcast network that includes Dave's popular series The Magic Sponge.
"Zoe has been a real asset to UKTV ever since she joined the company," says Dave channel director Luke Hales.
"In her time at UKTV, she has built the social media team into a core part of the business and built a very successful in-house creative social team. Zoe brilliantly represents 11 brands across all of our big network priorities, such as Jon Richardson: Ultimate Worrier and new series Judge Romesh.
"She brings digital knowhow from her agency background, as well as a strong analytical mind and an innate feel for what our viewers want from their non-linear experience with the brand."