Phelan Glen
28
Producer, Potato
Nominated by: Ed Taylor, creative director, Potato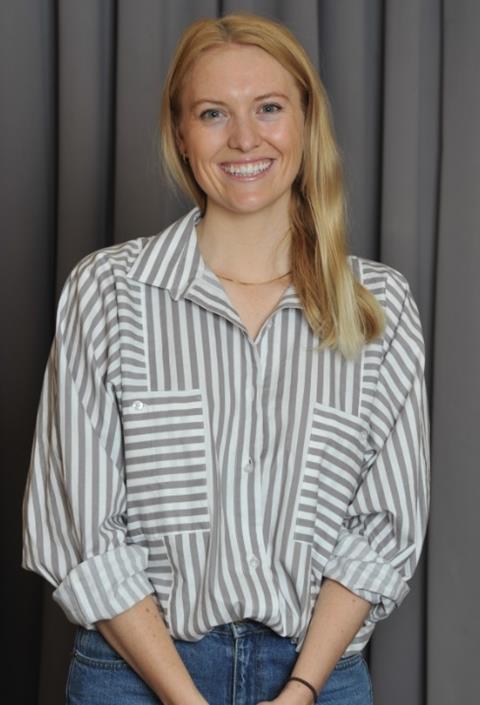 Phelan Glen's CV includes gaining access to the underbelly of the New York gangsta rap scene and convincing Tammy Wynette's former groundskeeper to break a 20-year silence about the star's death.
This has helped her go from casting researcher to producer in two years. "Phelan's creativity, energy and positivity made her stand out from day one," says executive producer Suzy Davis.
Phelan gained a first class law degree before deciding that the edit suite rather than the court room was where she wanted to ply her trade. Work for various producers on series such as Channel 4's Sex Box and BBC1's Put Your Money Where Your Mouth Is quickly followed.
She is currently working on Netfl ix and Reelz doc series Autopsy: The Last Hours Of… and has been introduced to script writing on Channel 5 feature film Biopics, which she will story produce.
"There are lots of qualities that are common to previous Broadcast Hot Shots – they are usually hard working, persuasive, funny, intelligent and creative, to name but a few," says Davis. "Phelan has all these qualities, but she also has something else – she is a highly original personality."
"I have met no one else like her in TV, and this originality of voice as a creative force makes her precisely the sort of person who will help shape the industry over the next 20 years," says Potato creative director Ed Taylor.
ELAINA BOATENG
27
Production co-ordinator, BBC Studios
Nominated by: Fiona Clarke, head of London factual, BBC Studios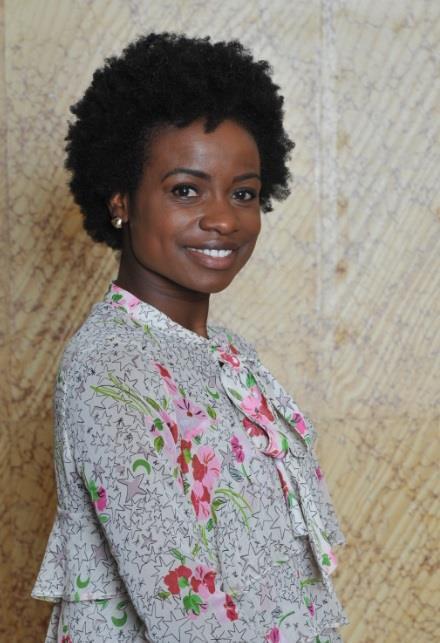 This year, Elaina Boateng was selected to work on BBC Studios' first external commission, Channel 4 doc Fatberg Autopsy.
Described by BBC Studios head of production for topical and live Nick Todd as a "rising star" in production management, she was soon finding solutions to unpredictable issues, including how to deal with a potentially melting fatberg.
Her career in TV began after she completed the Mama Youth Project, where she worked on Pick TV magazine show What's Up.
She is now an important part of the BBC Studios factual team in London and was recently accepted onto the BBC Next Generation Board, which aims to inform corporation thinking and reflect views of younger audiences and staff.
Todd says: "Elaina is permanently enthusiastic, hungry for new experiences and always goes the extra mile for her projects. She grasps new information and situations easily and effectively, and her smiley demeanour belies a firm and decisive hand when necessary."
Those in factual production management at the BBC say Elaina is destined for a head of production role, but that her influence could spread even further.
"She is always interested in the bigger picture at the BBC and the wider industry," says Todd.
VICTORIA GLOVER
29
Development producer, Little Gem
Nominated by: Natasha Bondy, creative director and co-founder, Little Gem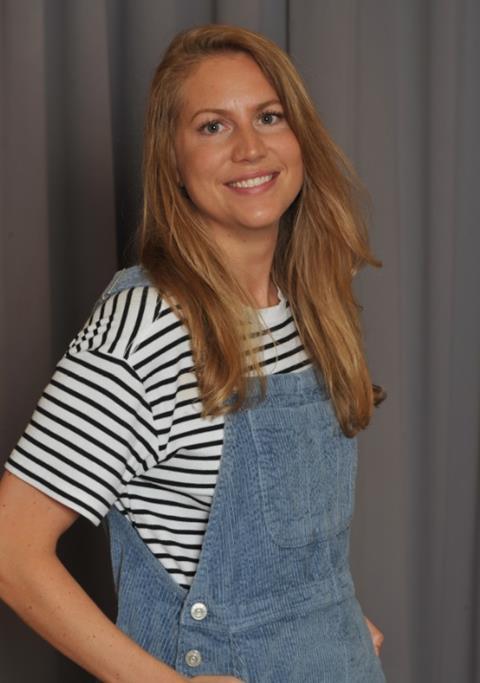 The team at Little Gem knew Victoria Glover was a special talent after she spotted the potential of Antonella Brollini, a GP receptionist from Rossendale whose home video product reviews were generating laughs online.
Victoria went on to earn a short-form commission from BBC3, Truth Or Mare, writing the treatments and producing the episodes, which have garnered more than 18 million views to date.
"She has a natural gift for spotting great talent and a good idea," says Little Gem's Natasha Bondy. "She can add a format point that can turn an ordinary idea into a brilliant one."
Victoria has "a nose for where the funny can come from" and has cut some of Little Gem's best taster tapes, Bondy adds.
Her other credits include field-producing Gogglebox, writing for new E4 show The Hangover Games and helping to develop BBC2's Employable Me and Channel 5's Britain's Secret Cults.
"Victoria has telly in her bones, is incredibly hard-working and has a cracking sense of mischievous humour," says Bondy.
"Flipping seamlessly from development to production and back, combined with innate unflappability, she has the potential to become a great series producer, exec or commissioning editor."
GABBY SAPER
28
Sports factual producer, Goalhanger Films
Nominated by: Tony Pastor, executive producer and cofounder, Goalhanger Films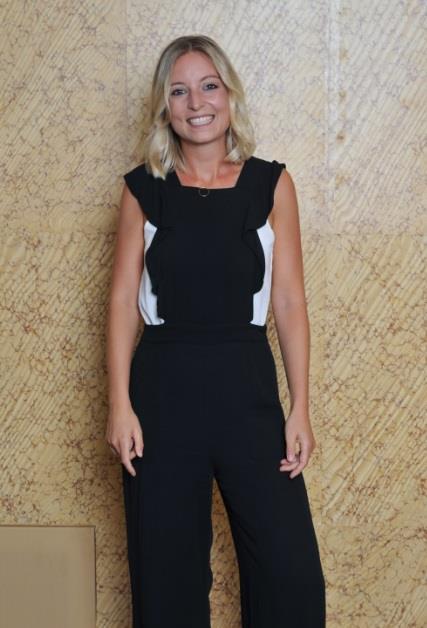 Gabby Saper joined Gary Lineker's Goalhanger Films as the sports documentary production company's first hire, directly after completing a Sports Broadcast Journalism degree course at Staffordshire University.
She has since worked on documentaries for the likes of the BBC, Channel 4, Dave and History.
Highlights include producing BBC1 boxing doc Anthony Joshua: The Road To Klitschko and BBC2 series The Premier League Show, and acting as AP on C4's quickturnaround doc Mo Salah: A Football Fairytale, Dave's Football's 47 Worst Songs, and several History series.
Since entering the male-dominated world of sports programming, Gabby's experience extends to directing shoots, carrying out high-profile interviews and editproducing programmes.
Those who work with her praise her organisational skills, budget control, interviewing skills and edit production, and note that she is taking on ever-more senior roles as she progresses.
Those skills added together mean the team at Goalhanger are united in the belief Gabby that will quickly rise through the ranks of sports factual production.
"If cloning existed, I'd ask them to start with Gabby Saper. She's a brilliant young producer who is vital to Goalhanger Films," says Goalhanger co-founder and executive producer Tony Pastor, a former ITV Sport controller.
SHAUNA BOTREL
27
Assistant Producer, Blakeway North
Nominated by: Sarah Murch, managing director and executive producer, Blakeway North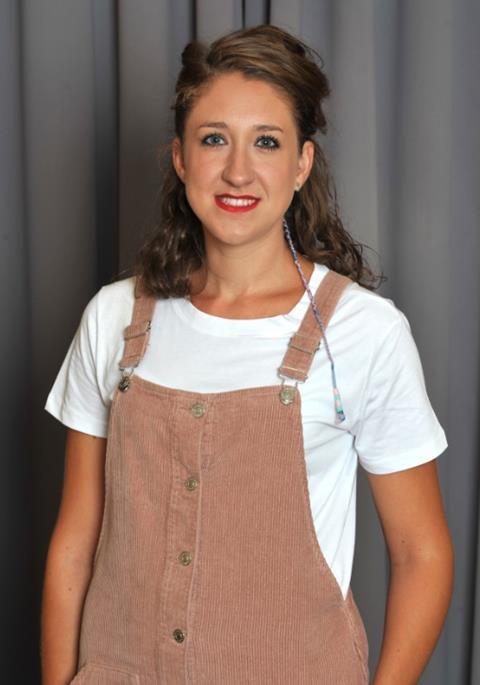 With a natural work ethic and an "incredibly warm and personable" nature, Shauna Botrel has quickly gained a reputation as an in-demand new talent in and around the Manchester television production scene.
She began her career as an audience co-ordinator on ITV's The Jeremy Kyle Show and Judge Rinder, and has since gained researcher credits on shows such as ITV Be's The Real Housewives Of Cheshire, CBBC's The Dengineers and Channel 4's The Lie Detective.
She gained her first AP credit on Blakeway North's Channel 5 series Bargain Loving Brits In The Sun in Spain before working on a C4 daytime series about the PDSA and well-received BBC3 documentary Manchester Bomb – Our Story, for which her casting was described as "brilliant".
"Shauna is ego-free, entirely dedicated, versatile and talented. I really think she is going places," says Blakeway North managing director Sarah Murch. "With her mix of skills and work ethic, I try to find a role for her on many of Blakeway North's commissions.
"She has made a real difference to our programmes, finding good characters for our documentaries and helping to develop new series that have gone to commission."
ELLA TAYLOR
30
Producer, Shine TV
Nominated by: Tim Whitwell, creative director, Shine TV; Matt Bennett, executive producer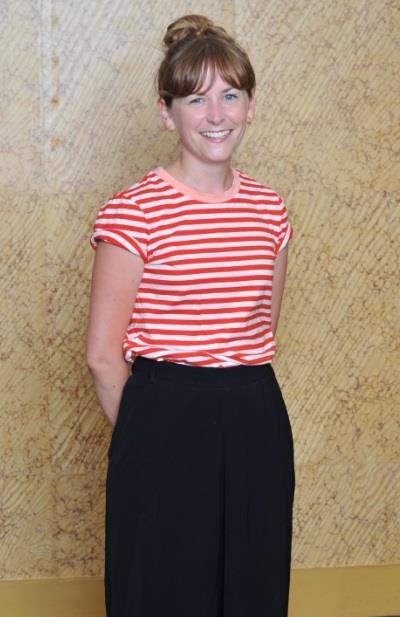 According to the senior team at Shine TV, the "delightfully playful" Ella Taylor is on the cusp of her first senior producer role, having managed and looked after a team of 15 detectives from the world of policing for upcoming Sky 1 factual entertainment series The Heist.
Working as a producer, she ensured the detectives were provided with the forensics and 3D scanning tools they needed to lead a proper investigation, and the show got the best detectiveled storylines possible. At the same time, she managed and co-ordinated six PD teams.
She also oversaw the policing elements of another big Shine TV series, Channel 4's Hunted, and has credits on shows for the BBC such as You Make Me Feel Like Dancing and Tom Kerridge's Best Ever Dishes, and C4's The Recruitment Agency, Heston's Space Food and Jamie And Jimmy's Friday Night Feast.
"Ella intrinsically thinks in narrative terms, but also ensures there is the wherewithal to produce stories – characters, scenarios and logistical back-up," says Shine TV creative director Tim Whitwell.
"Highly organised and sharp, Ella will be taking over the helm of big flagship series before long."
ALICE SCAYSBROOK
27
Producer, Spun Gold TV
Nominated by: Matt Young, head of factual entertainment, Spun Gold TV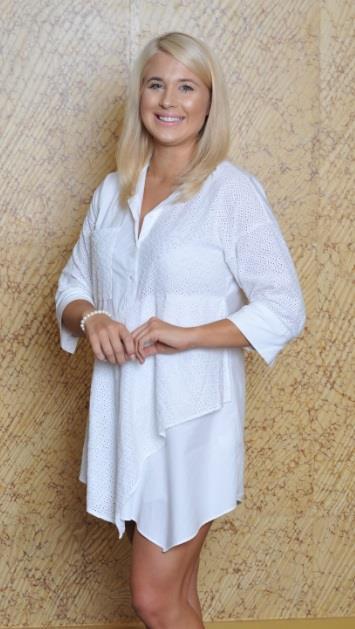 Alice Scaysbrook's "infectious" passion for production shone through when casting and managing the talent for ITV surprise breakout hit The Real Full Monty and its Ladies Night spin-off.
It also informed her approach when she reassuringly convinced eight morbidly obese people to bare their souls on another ITV doc, My 18-30 Stone Holiday, and in gaining access to the closed-off world of multimillionaires and billionaires for Channel 5's Ruth And Eamonn: How The Other Half Lives.
The team at Spun Gold say Alice's warm personality and meticulous attention to detail mean both talent and regular programming contributors have fond memories of their time with her.
"Alice is an outstanding producer and a fantastic team player," says Spun Gold head of factual entertainment Matt Young.
"Whether it's difficult and challenging access documentaries, casting interesting and compelling characters or managing tricky and demanding talent, she always delivers."
Former Twofour associate producer and researcher Alice, whose communication skills are thought of at Spun Gold as "second to none", is currently producing series for major UK broadcasters.
"Alice is hugely ambitious and learns fast, so provided the opportunities are there, the sky's the limit," says Young.
EMMA WALKER
25
Development manager, Icon Films
Nominated by: Laura Marshall, managing director, Icon Films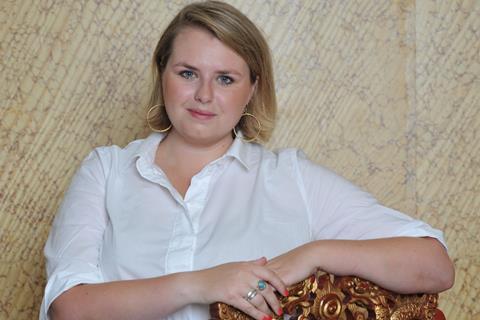 Emma Walker has fast become indispensable at factual indie Icon Films.
Managing director Laura Marshall describes her as having "extraordinary maturity" with a "calm authority" well beyond her 25 years.
"I have never worked with anyone so sharp and reassured at such a young age," she says. "Emma is destined for great things in television and will probably be boss of of us all in the future."
After starting out in TV as a development assistant and PA to Icon's head of factual, Emma's current role sees her act as a vital pivot between senior management and an in-house development team of eight, working on shows such as BBC2's Andrew Marr: My Brain And Me, Travel Channel's Hunting Evidence and Animal Planet's Mighty Rivers and The Lost Kingdom Of The Yeti.
Her love of television in all its forms makes her an endless fount of programme and industry knowledge – and she is often the one prepping senior execs for international events such as Realscreen and Mipcom.
"Emma is wise way beyond her years and incredibly capable," says Marshall. "She is passionate about TV and has the potential to run a successful company or channel in the future."
SAIMA FERDOWS
30
Freelance assistant producer
Nominated by: Gina Lyons, comedy producer, Expectation Entertainment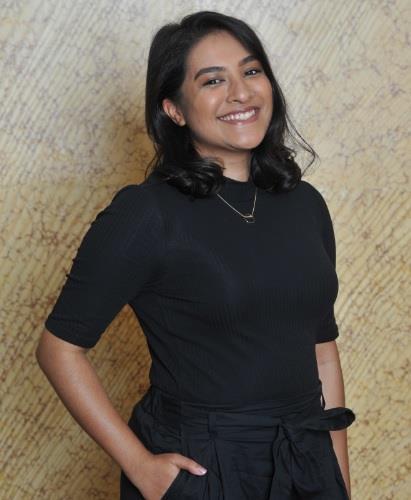 Along with racking up credits on shows for the likes of ITV2 and Channel 4, Saima Ferdows is recognised as one of a new generation who are actively seeking to find and promote BAME talent.
"Saima is talented, hardworking and incredibly passionate," says Gina Lyons, who was Saima's senior producer on ITV2 stand-up show The Great Xmas Rant. "She is calm in stressful situations and always does her bit to push for on-screen and behind-the-camera diversity."
The ITV2 show featured diverse talent such as Darren Harriott and London Hughes, with Saima working closely with Lyons to ensure a positive representation of talent across different ethnicities and genders.
"It was a tight turnaround and a tight budget, but Saima was creative and organised in sourcing the best archive for the show," says Lyons.
Saima's other achievements include helping to develop BBC4 quiz show Hive Minds to pilot stage and then on to series, working on Channel 4's Coach Trip, and credits for Rude Tube.
"I wouldn't be surprised if in 10 years I was answering to Saima," says Lyons. "She is a creative, yet logical, kind and generous assistant producer, and she has an eye for comedic and diverse talent."
SARAH STEVENSON
30
Senior producer, Emporium Productions
Nominated by: Emma Read, managing director, Emporium Productions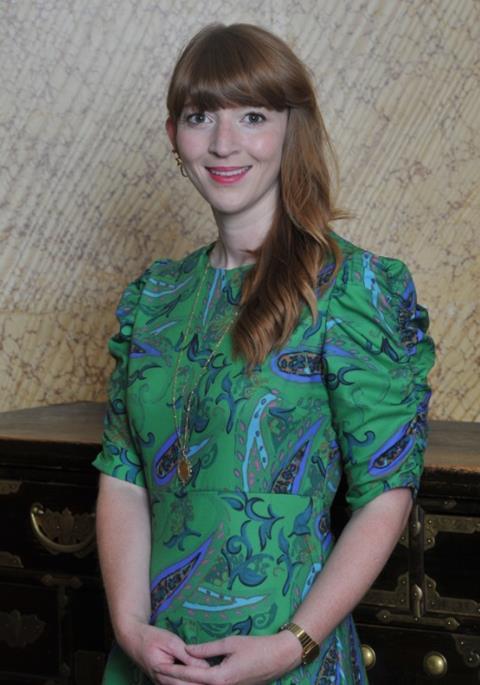 At Emporium Productions, Sarah Stevenson has established a reputation as a creative force equally strong in factual development and production. She leads the development team and will be shooting producer/director on an upcoming eight-part SVoD commission.
Sarah's passion to get the right material has seen her convince a woman in labour to allow the birth of her child to be captured on film and work with a convicted murderer for Channel 5's Inside The World's Toughest Prisons.
"Sarah is great with people," says Emporium exec producer Gabe Solomon. "She is sincere, honest and sensitive and, as a result, builds strong relationships across the board, which allow her to get the very best performance from people."
Sarah's production credits include History's WW2 Treasure Hunters, C5's Supermarket Secrets Revealed and Why Do Men Get Paid More Than Women?, Harry And Meghan: Royal Rebels for Lifetime in the US, and Donal MacIntyre's Murder Files for CBS Reality.
"Sarah understands structure, format and style and, with excellent technical knowledge and a great eye for both a strong story and a nice shot, is able to deliver," says Solomon.
HAYLEY RIVETT
29
Production manager, Blakeway North
Nominated by: Alison Lewis, production exec, Blakeway North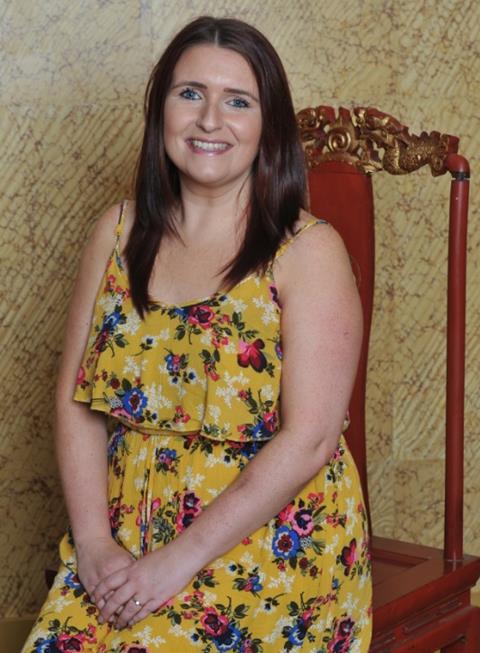 Hayley Rivett keeps a calm head when presented with the tough challenges brought by managing productions for the likes of CBBC and BBC3.
"It is obvious to me that Hayley is going places – she is a very skilled and talented PM," says Blakeway North managing director Sarah Murch.
"From studio series to observational documentaries and current affairs, all her projects are run smoothly and calmly. I can spot talent a mile off and I just know that in a few years she will be a production executive."
At Blakeway, Hayley has managed operations on Gobsmacking Global Ads for Channel 5 and CBBC's Nikki Lilly Meets and My Life: Nikki Lilly, along with junior production management work on Bargain Loving Brits In Blackpool (C5) and Stacey Dooley Investigates: The Sex Offender Next Door (BBC3).
The earlier part of her decadelong career in TV included work on the Rip Off Britain franchise for the BBC's factual, topical and live production division, One Born Every Minute for Dragonfly and Channel 4, Danny Baker's Great Album Showdown for BBC Scotland, and The Voice Australia and Australia's Next Top Model during a period living Down Under.
LAURA MARSTON
29
Producer, Tuesday's Child TV
Nominated by: Steph Harris, creative director, popular factual, Tuesday's Child TV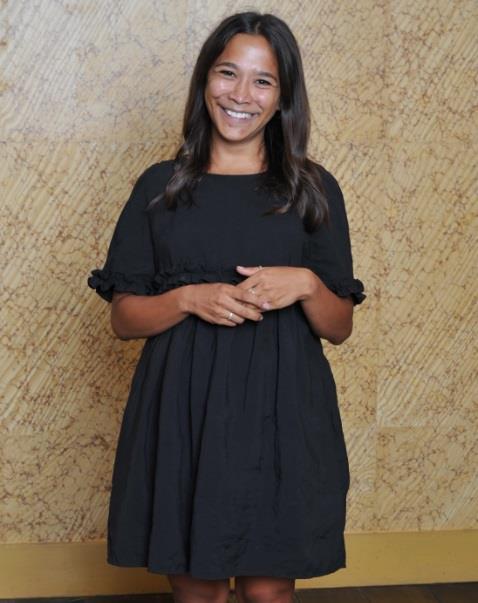 "For someone of such diminutive stature, Laura stands head and shoulders above her peers with her Herculean talent," says Tuesday's Child creative director Steph Harris. "Her star is definitely in the ascendancy and she will burn brightly wherever she goes."
Laura's enthusiasm and tenacity is well known in the industry thanks to series such as BBC2 shows Million Pound Menu and The Apprentice, Channel 4's Child Genius and ITV's Bring Back Borstal.
She joined C4 series Lego Masters with glowing references as an assistant producer on series one and was elevated to the role of producer on series two earlier this year.
Her senior colleagues describe her as having "owned" the position, displaying maturity and skills way beyond her years and experience.
Harris notes that there is a "definite shortage" of strong series producers, but that Laura will help to fill that gap.
"Laura is ambitious but is not trying to run before she has given each role 100% dedication and has learned everything she needs to take her upwards to the next one," she says.
"She has the makings of a brilliant series producer in the next two years. Laura is one of television's shining stars – and her future is bright."
LINDSAY KONIECZNY
30
Junior producer, freelance
Nominated by: Victoria Musguin-Rowe, development executive and series producer, On the Corner Films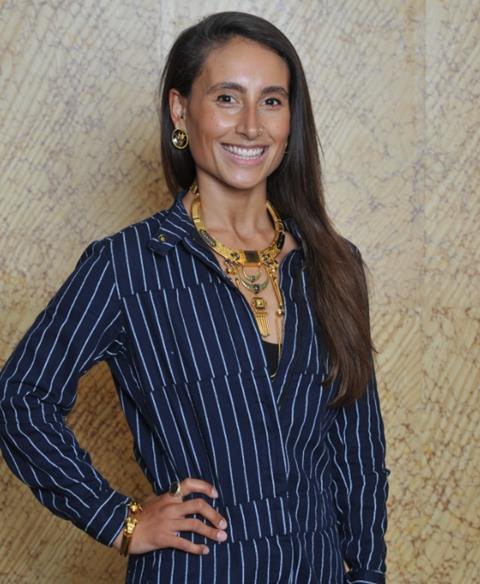 According to The Garden chief creative officer John Hay, Lindsay Konieczny has a "frankly intimidating CV" for someone who has worked in the industry for only five years.
"Lindsay has impressed us from the moment we first met her. We hired her for one of our most complicated and sensitive projects, but she's run with its ambition and shown an enviable ability to see through the layers of complexity. In 10 years' time, I could imagine her as an exec, a commissioner or a major director."
That intimidating CV includes credits from Sundog Pictures, Raw TV, The Connected Set, Mentorn Media, Knickerbockerglory TV, Blast! Films, Dragonfly and On the Corner.
She has worked on series such as ITV's Heathrow: Britain's Busiest Airport, Channel 4's 999: What's Your Emergency? and BBC1's Stephen: The Murder That Changed A Nation, working with director Asif Kapadia on the latter.
This year, Lindsay, who mentors three woman from diverse backgrounds, has been working on the funded development of a six-part series from On the Corner for an SVoD service and a funded development for a BBC factual drama.
PRIYA SOHAL
25
Assistant producer, Lion TV
Nominated by: Lisa Edwards, creative director, factual, Lion Television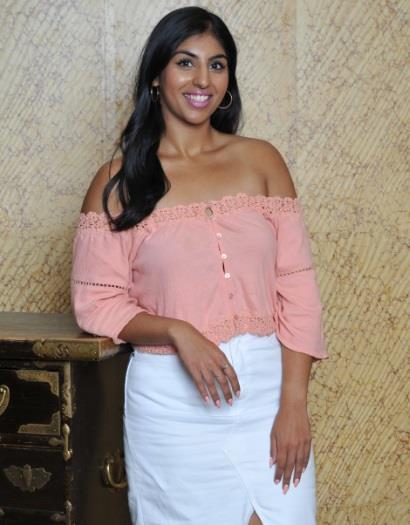 Lion Television creative director Lisa Edwards says producers and developers always say the same thing about Priya Sohal: "She's brilliant, isn't she?"
"Priya was here when I joined Lion two years ago and she is now my go-to person for most things because you know she will always do whatever is needed – whether it's finding a fabulous location, giving a critique on a TV show or casting and writing, all to a very high standard," says Edwards.
Priya's casting work on Channel 4 series The Secret Life Of The Holiday Resort is described as "second to none". Indeed, Priya's influence is considered a major reason why Lucy Leveugle commissioned the series in the first place.
Her treatments, idea generation and brainstorming skills are also singled out for praise and have contributed to her gaining credits on ITV's Save Money: Good Health, BBC3's Junior Doctors and BBC2's Back In Time For The Weekend.
She was also partly responsible for the commission of BBC1 series The Truth About Sleep.
"Priya is an all-round awesome person to have on your team," says Edwards. "She has great ideas, can put together fabulous treatments and pull together inventive brainstorms. She always, always gets the job done."
GEORGIA WAGSTAFF
25
Assistant Producer, Hitchhiker Television
Nominated by: Ian Lamarra, creative director and co-founder, Alaska TV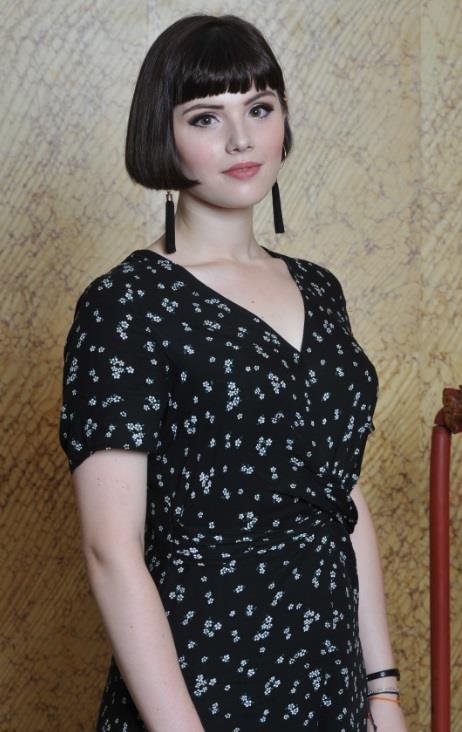 At 25 years old, Georgia Wagstaff has created and developed a non-TX pilot for Sky 1, The Rules, and developed another panel show pilot, Do The Right Thing, for Channel 4.
Not only that but she also produced key sessions at last year's Edinburgh International Television Festival, including Russell Brand's Alternative MacTaggart, Jay Hunt's final C4 controller session and Charlotte Moore's BBC update.
Ian Lamarra, the Edinburgh advisory committee member (and former Broadcast Hot Shot) who worked with Georgia on Do The Right Thing, says her extensive credit list shows that she embodies a rare combination: a producer and developer who takes ideas from conception to greenlight and guarantees a company new business.
He says that while some developers will target so-called 'easier' slots, Georgia likes to go the other way and embraces the challenge.
Lamarra says her "all too uncommon" skillset helps her quickly create creative rapport with talent, from David Jason on Gold's The Story Of Only Fools And Horses to Nick Helm on Dave's Eat Your Heart Out With Nick Helm.
"Georgia is a great generator of ideas, an excellent writer and a creative producer," adds Hitchhiker Television chief creative officer Will Spokes.
"With these skills, which straddle both development and production, she could easily be running a department in her own image in 10 years' time."