JENNIFER MCCONNELL
30
Senior development executive/story producer Archery Pictures
Nominated by: Judy Counihan, creative director, Archery Pictures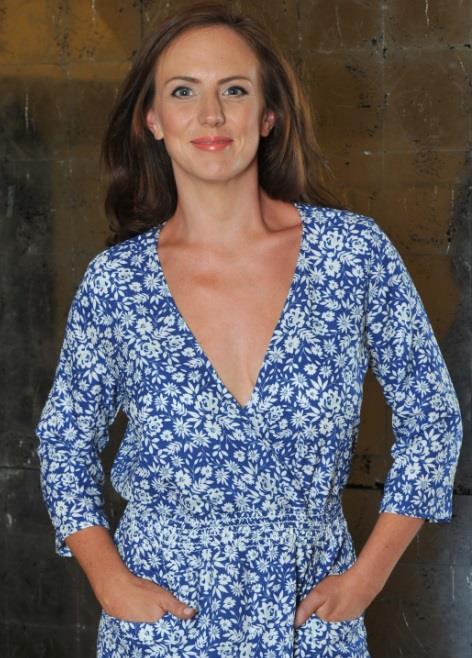 Jennifer McConnell's recent script-editing credits provide an insight into her versatility and instinct for drama with commercial potential, comprising Sky 1's British cop drama Bulletproof, long-running BBC1 soap EastEnders, Sky Atlantic drama Riviera and BBC2 period piece Wolf Hall.
On Riviera, she had to navigate the needs of the showrunner and multiple writers, as well as production challenges such as shooting in the South of France. On Bulletproof, she is credited with ensuring that female characters got plenty of screen time and helping the script avoid stereotyping.
Her "extreme clarity when it comes to storytelling" means "there are no glass ceilings or glass boxes for Jennifer", says Archery Pictures creative director Judy Counihan.
"She has the ambition and drive to continually hone her storytelling skills, will develop and produce her own shows, and eventually run a successful drama company or become the head of drama at a major broadcaster.
Alternatively, should she decide to become an international advocate for women's rights, that too is an option."
KELSEY RICHARDS
28
Head of development, drama, BBC Studios Wales
Nominated by: Simon Winstone, head of drama, BBC Studios Wales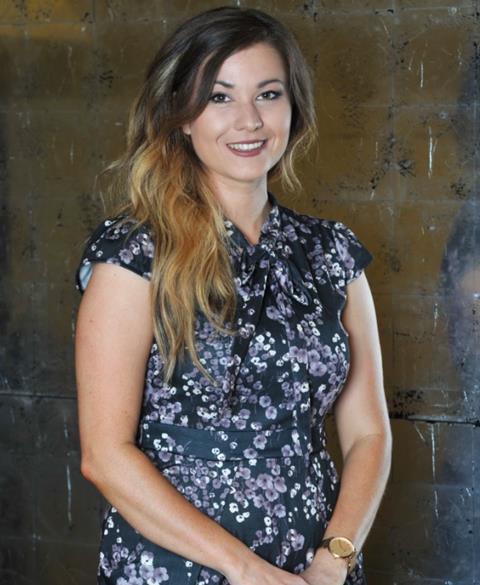 Kelsey Richards' star has been in the ascendency at the BBC's Cardiff base since joining in 2013.
She was nominated for a Hot Shot after winning an internal production award for her attempts to portray untold stories on screen, and was part of a team that pitched to the BBC Executive Committee an initiative to engage with youth audiences that has now been implemented across the corporation.
She is also credited with driving strategies to attract, train and retain a young and diverse workforce.
Kelsey is equally passionate about drama development, working on staple BBC1 series such as Casualty and Holby City, and was promoted from acting story producer to head of drama development in Wales last year.
"Kelsey's deep love for drama is apparent from the moment you meet her," says BBC Studios chief creative offi cer Mark Linsey. "She is passionate about writers and storytelling and has already been a fantastic asset to BBC Studios' drama in Cardiff."
BBC drama execs say that "at a time when all and sundry claim to care about new writers and fresh voices, Kelsey has been walking for the walk for years".
CHRISTABEL ROSE
28
Development and script editor, Playground Entertainment
Nominated by: Sophie Gardiner, managing director, Chapter One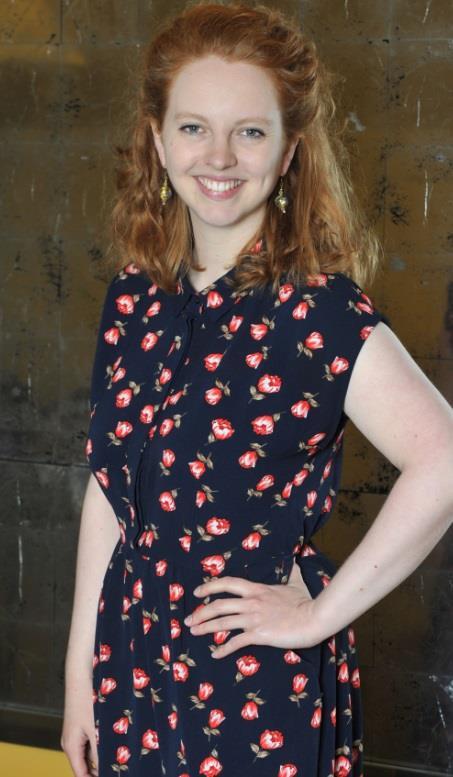 "Christabel is going to be an important person in television drama," says Sophie Gardiner, who worked with the Hot Shot during her time as head of drama at Wolf Hall producer Playground Entertainment.
Not only is she credited with being "clever and brilliant with scripts" and "respectful of, and respected by, writers and producers alike", but Gardiner says she also "thinks very well about the wider world" – a huge boon when developing and editing complex scripted programming and a real asset in the relationship-driven world of high-end TV drama.
After beginning her career with spells at fi lm production companies Recorded Picture Company, HanWay Films and Shine Pictures, Christabel switched to Playground in 2016 and has since worked in tandem developing projects and script-editing major series Howards End, Little Women and Channel 4's upcoming Lucy Kirkwood play adaptation Chimerica.
"Since joining the Playground team, she has worked with the likes of Heidi Thomas, Lucy Kirkwood and Kenneth Lonergan, all of whom sing her praises," says Playground founder Colin Callender. "She is a great script editor, and no one deserves this recognition more."
GRACE BLACKET
29
Script editor, Left Bank Pictures
Nominated by: Andy Harries, chief executive, Left Bank Pictures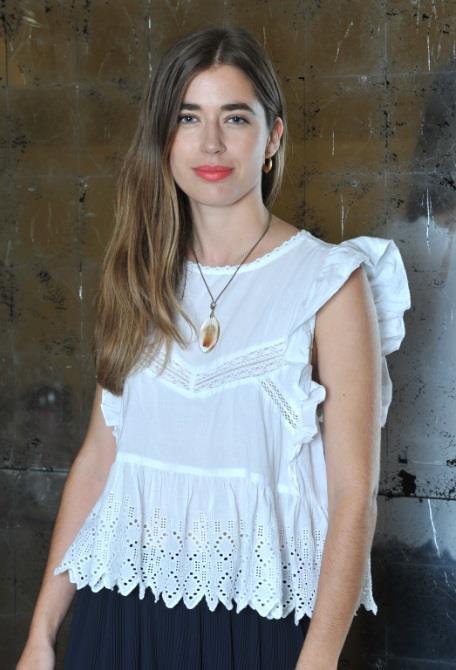 Grace Blacket moved to Britain from Australia just three years ago but has already made a significant mark in the UK television industry.
Having worked on scripted shows such as Home And Away as a scriptwriter for Seven Network in her homeland, by March 2016 she had secured a script editor role on EastEnders.
At The Crown producer Left Bank, she is currently developing new shows from up-and-coming writers and recently played a key role in the development of White Lines, a new Netflix drama from La Casa De Papel creator Alex Pina.
Left Bank has benefited from Grace's knowledge of the creative community Down Under and her introductions to Australian writers.
"Grace is very determined and passionate about being a part of ambitious new work – work without borders and language barriers – and she is an asset to our development team," says Left Bank chief executive Andy Harries.
He adds that she "already demonstrates the creativity and entrepreneurial skills of a producer" and will move in that direction in the coming years. "She's passionate about television and will be an asset to our creative community," says Harries.
CHARLIE COOMBES
28
Scripted development producer, CPL Productions
Nominated by: Arabella McGuigan, exec producer and head of scripted development, CPL Productions; Danielle Lux, managing director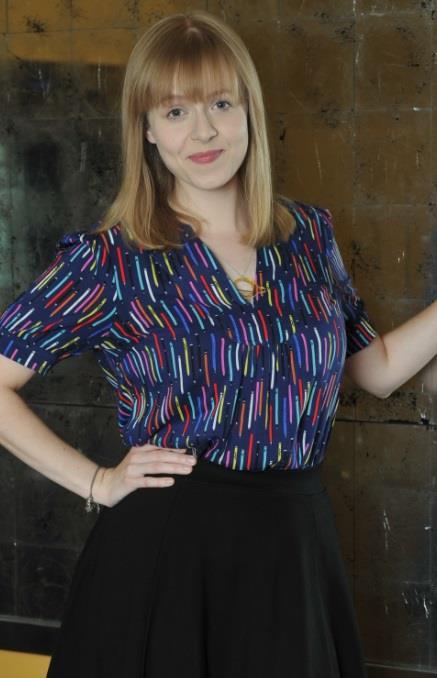 Charlie Coombes has comprised half of CPL Productions' twowoman scripted development team for three years.
Probably her biggest achievement to date has been finding new writing talent Ambreen Razia, developing and then helping her land a BBC3 pilot commission for her comedy script Diary Of A Hounslow Girl (w/t), which will be the fi rst British sitcom to feature three Asian female leads. As reward for her work, Charlie will produce it.
Charlie, who has also worked in development for BBC Comedy and the organisation's Writers Room, is now well versed in working with writers across scripted genres and has built a profi le by appearing on RTS Futures panels and judging short-fi lm and script competitions.
CPL boss Danielle Lux calls her "a very talented creative with a sharp intellect and an encyclopaedic knowledge of television, theatre and literature".
"She has an excellent eye for talent and has applied her rigorous development skills to honing the writing and performing skills of emerging talent. Despite her relative youth, Charlie has fascinating opinions and perspectives on television, which she expresses with clarity and passion."
STELLA MERZ
27
Script editor, Lookout Point
Nominated by: Faith Penhale, joint chief executive and creative director, Lookout Point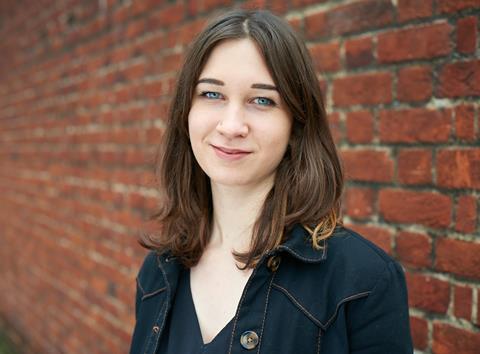 It speaks volumes that established writers Mike Bartlett and Sally Wainwright both provided testimonials for Stella Merz's Hot Shots application.
Having begun her career as an assistant to United Agents' Michelle Archer, Stella joined Lookout Point as a development assistant in 2016 and was promoted to script editor last year to aid the pair.
She is also script-editing Andrew Davies' forthcoming BBC1 drama A Suitable Boy.
Bartlett calls her work on his BBC newspaper drama Press "sensitive, proactive and sophisticated", while Wainwright says Stella has been "relentlessly hardworking" as a script editor, "with lots of ideas and a fi ne eye for detail" on the BBC1/HBO co-production Gentleman Jack.
Stella was familiar with the source material of the latter, which led her to team up with the prolific Wainwright, and she single-handedly co-ordinated the translation of almost 100,000 words of the 200-year-old text on which the series is based.
"A voracious reader and researcher, her thoughts on scripts are full of insight and she brings a fresh perspective," says Wainwright. "Crucially, she's lots of fun and really knows how to make me laugh."
Lookout Point chief Faith Penhale adds that wherever the TV industry is going, "Stella will be leading the way".
ZOE WATERMAN
29
Assistant producer, development, Zeppotron
Nominated by: Rachel Ablett, head of scripted development, Zeppotron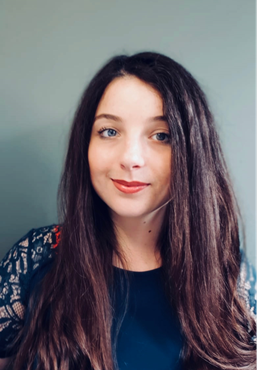 Zoe Waterman's career, which she began as a trainee on the Mama Youth Project before progressing through BBC Comedy and eventually Endemol Shine UK comedy label Zeppotron, has included work on the likes of BBC2 comedies Inside No. 9 and Upstart Crow and BBC4 comedy-doc spoof The Life Of Rock With Brian Pern.
Zeppetron execs describe her comic chops as "spot on". They are paired with the skill of "hand-holding writers to help them get the best from scripts".
Zoe has not limited herself to scripted, however – a good thing considering Zeppotron is also behind 8 Out Of 10 Cats Does Countdown and Would I Lie To You?.
With her passion for comedy, she has developed strong relationships with stand-ups and comic talent and brought them to the indie, and she runs her own comedy nights around London.
"Zoe is brimming with potential – she's imaginative, resourceful and full of initiative," says Zeppotron scripted development chief Rachel Ablett.
"She's also principled, funny and her sensibility is bang on the money. I'm sure she'll eventually go on to be a fantastic scripted comedy producer.
"She's astute, tenacious and disarmingly frank, full of smart, robust ideas and she's well-liked and respected by both performers and writers. She's a natural collaborator with a really generous nature – a total team player who's terrifi c company in the offi ce, not to mention on a night out."