As close as one wants to get to a terrorist attack", was one judge's verdict on Amos Pictures' 60-minute film, which traced the events in Paris on 7 January 2015, when two brothers forced their way into the offices of satirical magazine Charlie Hebdo.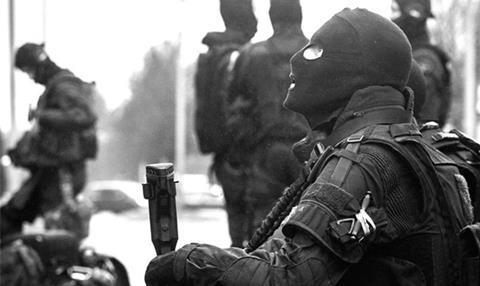 Five-time Bafta award-winning director Dan Reed and his team secured access to the French police's 20,000-page dossier on the attacks – along with an array of additional documents, CCTV footage and images – and painstakingly pieced together a detailed timeline of events.
A further 150 research interviews, more than 50 of them recorded on camera, gave the film a wide mix of contributors, supported by exclusive footage, including iPhone video footage shot from the roof of the magazine's headquarters.
After attracting an audience of almost 1 million on BBC Two, the film aired in a primetime slot on HBO, as well as on France 2, where it sparked controversy over its allegation that mistakes were made by the police assault team that could have cost the lives of all the hostages.
Several judges described the film as "gripping", while others claimed the story was so well told that it was worthy of a cinema release. "Brilliantly told, forensic and journalistically assured," was one typical response.
SHORTLIST
BBC NEWS AT TEN: HILLSBOROUGH INQUEST
BBC News for BBC One
The April evening bulletin brought 4 million viewers in-depth coverage of the conclusion of the longest-running jury case in British legal history. The victory for the families of those who died inside the Sheffield football stadium in 1989 was reported alongside analysis of what went wrong. Eyewitnesses included one who had never previously appeared on camera.

CHILDREN ON THE FRONTLINE: THE ESCAPE
ITN Productions for Channel 4

Director Marcel Mettelsiefen edited his film over a three-year period after revisiting the Aleppo family he first met at the start of the war. Tracking their journey through Turkey to begin a new life as asylum seekers in Germany, the Dispatches documentary highlighted the emotional upheaval faced by refugees, especially children.

INSIDE OBAMA'S WHITE HOUSE: OBAMACARE
Brook Lapping Productions in association with Les Films D'ici 2 for BBC Two
Former president Barack Obama himself was among the contributors to this series, which shone a light on how key decisions were taken during his administration and his difficulties in fulfilling his election promises of reform. The four-part series reeled in almost 2 million viewers, with a further 2 million iPlayer requests.
THE JIHADIS NEXT DOOR
Mentorn Media for Channel 4
Director Jamie Roberts returned to some of the contacts made during his previous film Angry, White And Proud to get to the heart of a network of preachers and would-be Jihadis as their influence spread across the country. Those filmed included Abu Rumaysah, who went on to become one of the world's most-wanted men for his part in an Isis execution video.
ROSS KEMP: THE FIGHT AGAINST ISIS
Freshwater Films for Sky 1
In one of the only documentaries to explore events in the Kurdish-controlled areas of Syria and Iraq, Kemp and his team braved sniper fire to show the impact of the conflict with Isis, and the Kurds' attempts to build a more tolerant society after years of oppression.