"A quiet moment of calm that took a story of disability and made it into a story of art"
The Format Factory for BBC
The 12th series of CBBC documentary strand My Life threw up some gems, but nothing quite as moving as this short from The Format Factory. Commissioned in lockdown, I'm Leading The Dance delivered, in the words of one judge, "a quiet moment of calm that took a story of disability and made it into a story of art".
The doc follows Neisha, a 14-year-old cheerleader and dancer who has one leg and uses a blade, as she works with disabled choreographer Kate Stanforth to create an artistic dance video featuring a one-tonne industrial robot.
By entwining bewitching dance moves and Neisha's human interest story, the film sensitively shows a teenager striving to fulfil her dream without letting her disability get in the way. Through the development of the dance, viewers get to see how Neisha's disability becomes a strength.
At just five minutes, the film impressed the judges with its economy of storytelling. "Well-crafted and emotional, it avoided the obvious clichés while showcasing an extraordinary young woman and her talents," said one.
"Compelling, beautifully told and goes to show what short-form can achieve," said another, while a third was impressed by how, despite its low budget, the doc "excelled at presenting dance in a beautiful, dignified and stylish way".
SHORTLISTED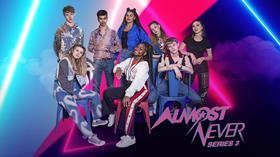 Saltbeef refused to let the twin challenges of Covid-19 and rioting in Derry get in the way of its ambitions for the third series of the musical comedy drama, with a string of demanding location set pieces and a host of new faces. Almost Never is now a global hit, with sales to the US, Canada, Australia, Europe, Scandinavia and Israel.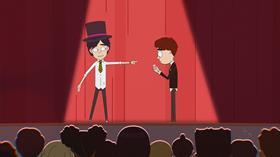 Dodo
Wildseed Studios, Ingenious Media, Telegael & Toonz for Sky Kids
First-time director Jack Bennett put himself on the map by adapting his graduation film into this funny and thoughtful take on moving up to secondary school. The creative team raided their own memories to bring authenticity to its emotional storylines, helped by a diverse voice cast.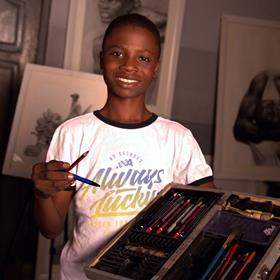 My Life: Picture Perfect
Big Deal Films for BBC
This International Emmy-nominated doc is the inspiring tale of 13-year-old Karem Waris as he prepares to stage his first art exhibition in his home town of Lagos, featuring his depictions of local fishermen, elephants and members of his family.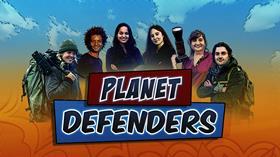 Planet Defenders
BBC Studios Natural History Unit for BBC
Young people in India, Kenya, the Falklands and the UK share their experiences of wildlife conservation in this empowering series. Its influence extends beyond broadcast, with the UK government banning shark-fin products and a Marine Protected Area installed in Kenya to protect a rare species of dolphin.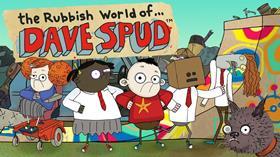 The Rubbish World Of Dave Spud
The Illuminated Film Company for CITV
There is some serious talent behind this animation, with Johnny Vegas and Jane Horrocks among the terrific voice cast and Basement Jaxx providing the music. Series two extends Dave's world beyond Grimsby, with an episode featuring a US road trip.
Award sponsored by Dock10