"Flicker tackled a difficult subject matter without losing the entertaining principles that keep audiences watching"
With Kate Garraway: Finding Derek, Flicker Productions achieved the goal it set out at launch: to make shows that tackle difficult subject matter without losing the entertaining principles that keep audiences watching.
In this single doc for ITV, which garnered multiple positive reviews, Garraway offers an intimate insight into the challenges of caring for her husband, who remained seriously ill a year after contracting Covid-19.
With 4.5 million overnight viewers, consolidating to 5.8 million after 28 days, it was ITV's highestrating single doc for a decade.
Flicker secured other impactful projects with Channel 4, including Jermaine Jenas' The Truth About Stop And Search and Kathy Burke: Money Talks, which explored wealth and poverty.
Elsewhere, BBC1 daytime format Dom Digs In was a Covid-inspired series that followed essential workers, with access to institutions including Thames Water and Yorkshire Buses.
Co-founders Nick Underhill and Colleen Flynn, a former Broadcast Hot Shot, have built a diverse business since exiting Keo Films in 2016 – 40% of staff are from an under-represented background while 85% are female, including a trio of department heads.
Alongside plans to expand its factual output, entertainment is also on the agenda as Flicker eyes further growth.
SHORTLISTED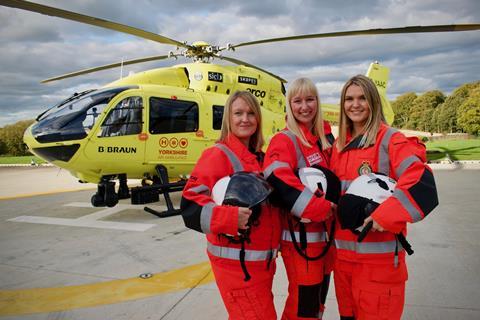 Air TV
The Yorkshire-based business has rapidly established itself as a leading supplier to commercial broadcasters including Discovery and UKTV, boosting its turnover to £3m. A slate of low-cost, high-volume returners, including Really's Helicopter ER and Yesterday's Bangers & Cash, is being burnished with property formats, helping Air maintain a large, permanent staff supported by training opportunities.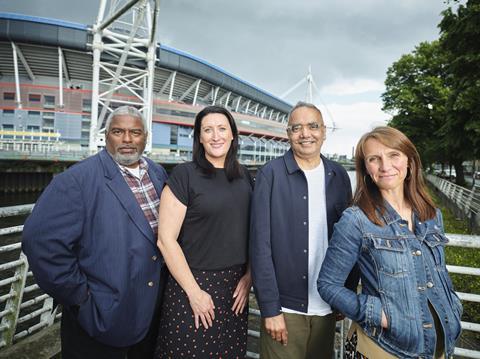 Cardiff Productions
Established under lockdown by Pat Younge and Narinder Minhas with a vision to help Wales become a hub of high-quality production, a commitment to supporting diverse talent and a slate of bold, popular, cross-genre shows, Cardiff has hit the ground running. Its standout successes include BBC2's Take A Hike and Channel 4's Unapologetic.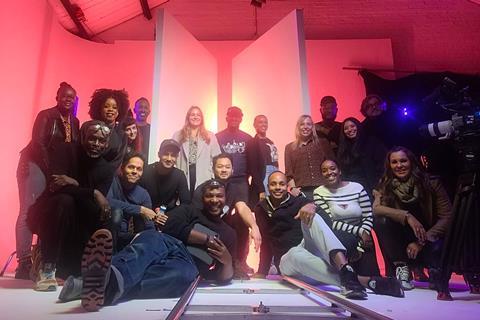 Doc Hearts
Securing a primetime ITV commission was a feather in the cap for founder Andy Mundy-Castle, whose single Charlene White: Empire's Child was a centrepiece of C4's Black History Month. That led to a commission to rebrand UKTV channels Dave and Drama's interstitials, while the indie also landed a bumper recommission of Milkshake!'s Go Green With The Grimwades.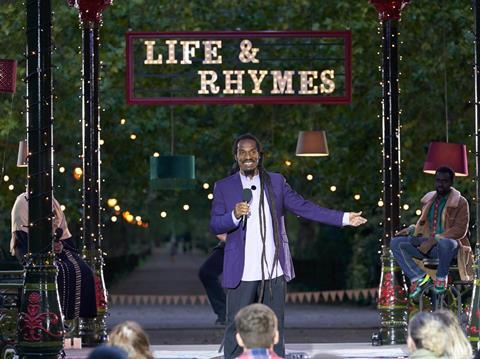 Licklemore Productions
The commercial arm of Mama Youth Project, Bob Clarke's label cut through in a major way with Sky Art's spokenword format Life And Rhymes. Hosted by poet Benjamin Zephaniah, it employed powerful words to raise issues that Licklemore also tackled in magazine formats What's UP TV and Unmuted.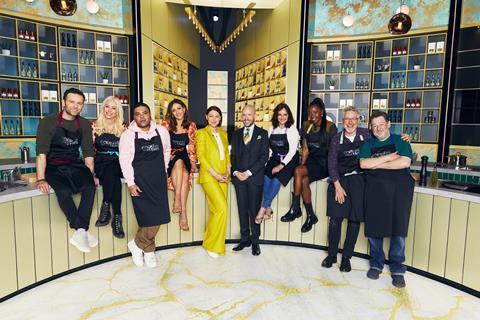 South Shore
Melanie Leach and Andrew Mackenzie's indie started out in typically bold fashion with ITV's Rock The Boat, a multimillionpound celebrity rowing format filmed under Covid protocols. It was one of seven shows South Shore landed within months of its late 2019 launch.