'It was exceptionally well made, tackling difficult issues in a very entertaining format'
Immaculately produced entertainment with real joy, sass and heart," is how one judge described RuPaul's Drag Race UK.
As the first international version of the show hosted by RuPaul, expectations for the British remake were high. But it didn't take long for the World of Wonder production to get UK viewers hooked, with 6.5 million iPlayer requests in its first month and a second series quickly commissioned.
The show ushered in a new era for BBC3, becoming the first non-scripted offering to be given a weekly linear TX on iPlayer, where it played out on Thursdays at 8pm.
With regular US judge Michelle Visage joining RuPaul, alongside Graham Norton and Alan Carr, the series combined the star quality and high visual production of the US version with the contestants' British sense of humour. The likes of Cheryl Hole and Baga Chipz delivered plenty of playful charm and warmth across the eight episodes.
The judges praised the Drag Race's originality, inclusivity and celebratory nature, describing the casting as "shockingly good". One said it was an "amazing adaptation of an American format that felt distinctively British".
Another added: "It was exceptionally well made, tackling difficult issues in a very entertaining format. It genuinely felt like nothing else on TV."
SHORTLISTED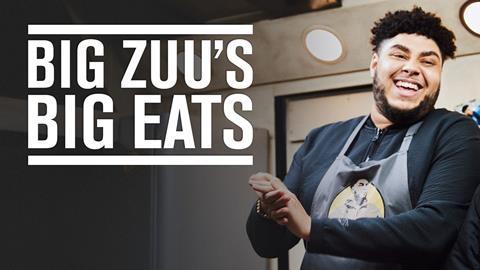 Big Zuu's Big Eats
Boomerang for Dave
Comedians Rosie Jones and Guz Khan are just two of the celebs who have been lucky enough to be wined and dined from the back of Big Zuu's food truck. The grime artist and self-taught cook avoids the cookie-cutter format and tops off delicious food with a generous portion of humour.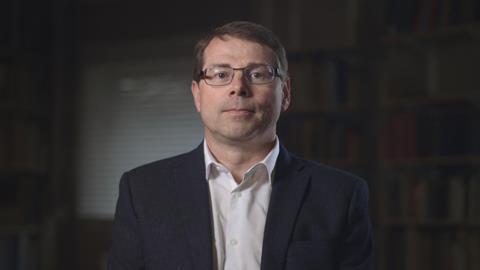 Climategate: Science Of A Scandal
Red Sky Productions for BBC4
According to scientist Tim Osborn, Red Sky pulled off a "significant achievement" by successfully producing a story of such complexity. The documentary reveals the truth behind an email hack that suggested scientists had manipulated data to exaggerate evidence of climate change.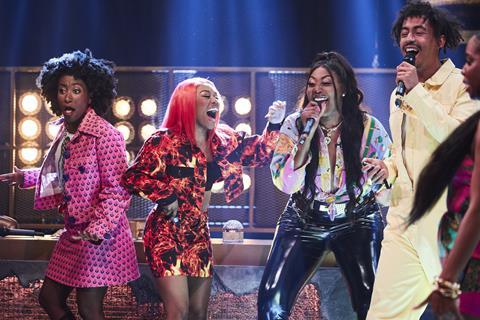 Don't Hate The Playaz
Monkey Kingdom for ITV2
With a commitment to diversity and inclusion, the second series featured the first all-black, all-female line-up on a British panel show. The anarchic hip hop comedy quiz from Monkey Kingdom delivers entertainment, music and comedy in a gig-style environment to an audience underserved by British TV.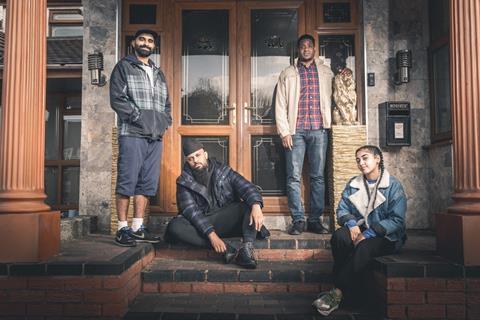 Man Like Mobeen
Tiger Aspect Productions for BBC3
Covering topics such as food banks and religion, the Tiger Aspect comedy rises to the challenge of tackling difficult subjects while maintaining its sense of humour. Writer and lead performer Guz Khan is passionate about portraying the area of Small Heath in Birmingham authentically, and this was boosted by the addition of eight local trainees to the team.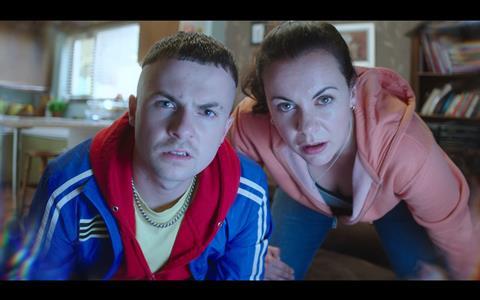 The Young Offenders
Vico Films for BBC3
Combining comedy, drama and pathos, Vico Films and Peter Foott have created an Irish comedy with no attempt to water down its Cork focus, in a series that addresses themes such as friendship, love, teen parenting, loss and forgiveness.